Part of the Prestigious Inc. 5000 list of fastest-growing private companies in the USA.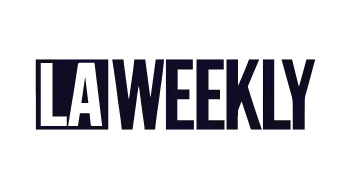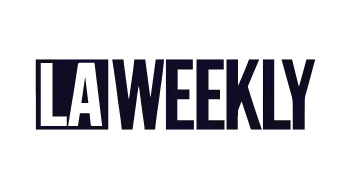 SHOP BY CATEGORY
THE BEST OF FAB CBD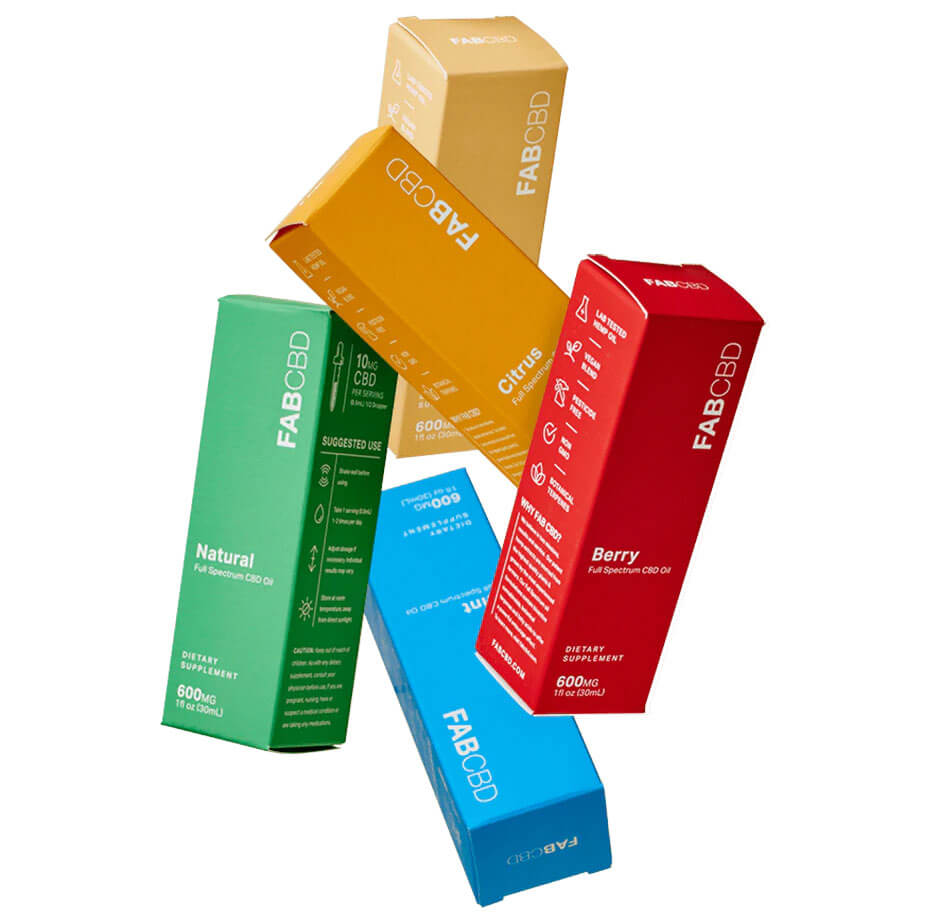 Leaders in the CBD Space
Most Trusted CBD Store Online
We started this company in 2017 to share CBD with the world because we believe in what it can do. Currently, FAB is a leader of the CBD industry in innovation, quality and customer service. We strive to provide our customers with an easy shopping experience and affordable CBD for sale that is of the highest quality. Among other accolades and support from trusted experts, we received an Inc. Regionals Midwest Award in 2022 and we don't plan on slowing down any time soon.

Part of the Prestigious Inc. 5000 list of fastest-growing private companies in the USA.

"My expectations were blown out of the water, not only by the quality of the products but the company itself."

"The folks at FABCBD are engaging and friendly. They understand that customer satisfaction matters. I keep coming back."
Our Best Sellers
Shop The Range
Loved by thousands
Real People Real Reviews
We're real people that wake up and come to work, just like you! We know it means a lot to see what other folks are saying about their experience with our CBD, so take a look at the reviews and get a glimpse of what others think about us. "These vegan gummy bears are at the top of our list for a number of reasons, starting with their affordable price for a strong dose of 25mg of CBD in each gummy."
"In comparison to other CBD brands, FAB CBD's prices are comparable or more affordable."
"FAB CBD continues to push the envelope when it comes to product design and development."
"FAB CBD, was started in 2017 and has quickly skyrocketed to being one of the biggest CBD brands in the US."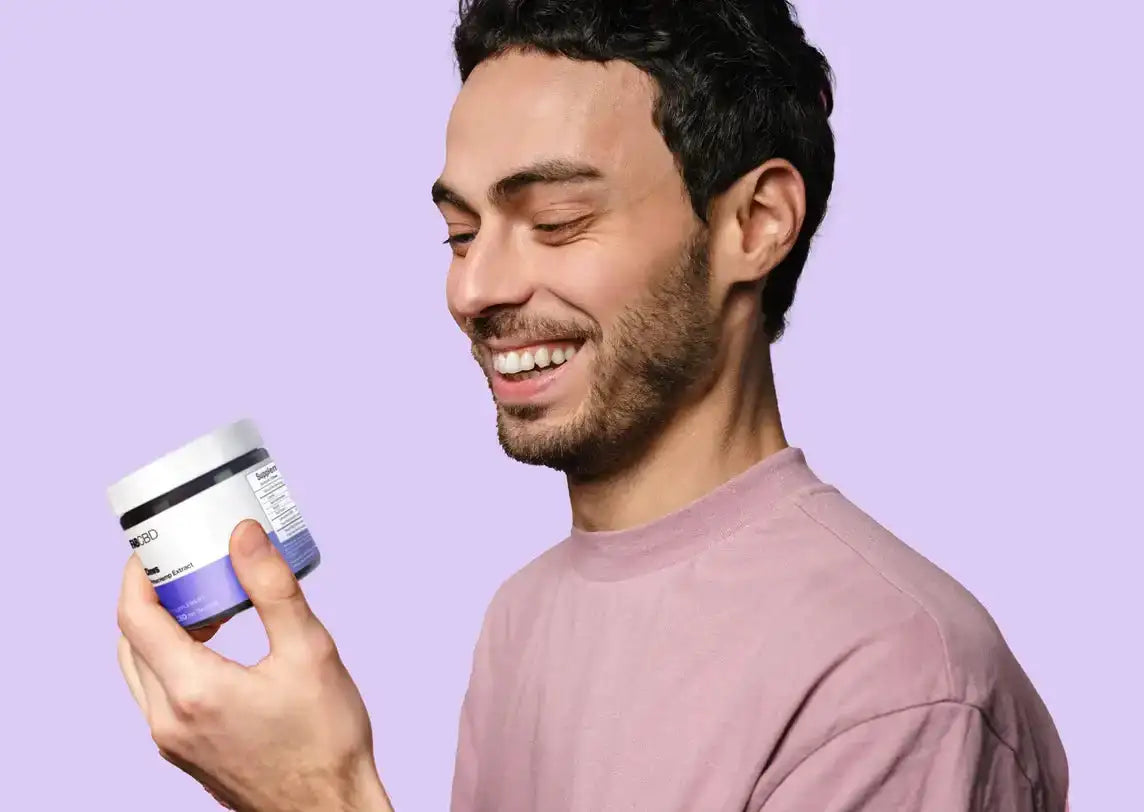 Get Your Favorites for Less
IT'S A WIN-WIN SITUATION
When you subscribe you save both money and time. Getting your CBD oil products online has never been better. Set your recurring CBD deliveries for any interval between 2 and 10 weeks, and just let the good stuff come to you while you save 20% every time. Is this heaven?
Pure CBD with simple carrier oils and botanicals
HOW TO USE OUR CBD PRODUCTS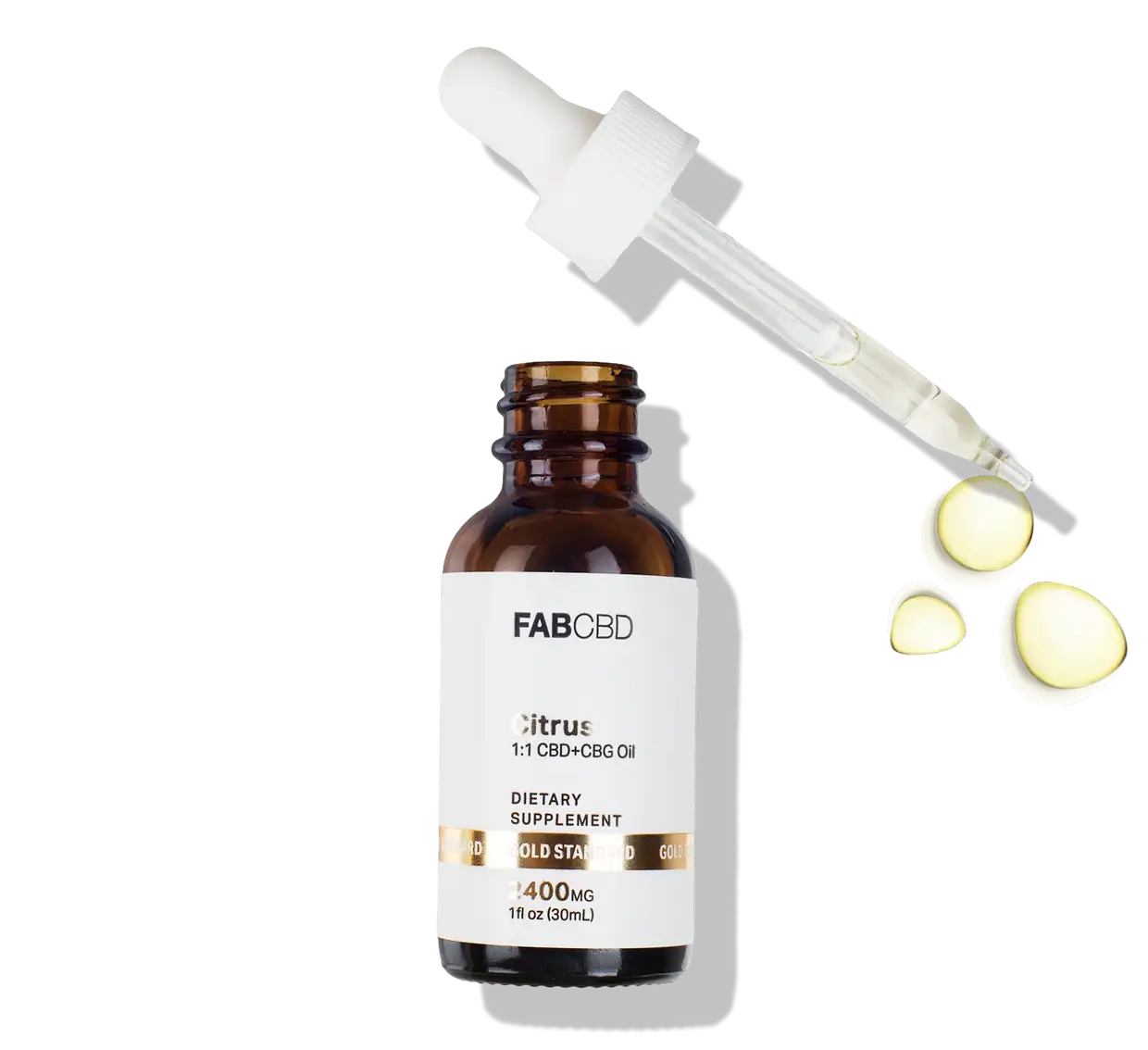 Step 1

Before use, shake your bottle of full spectrum hemp extract CBD oil well.

Step 2

Fill the dropper of your high-quality CBD oil to .5ml (one serving) and release the oil under the tongue.

Step 3

Hold or swish for 60 seconds for best absorption. Store your cannabidiol tincture in a dark, room temperature place, away from direct sunlight.
ABOUT CBD OIL
CBD oils are one of the favorite types of CBD because you can really control the concentrations and amount of CBD that you take. For this reason, they are excellent first purchases as well as long-term go-to's. Best practice is to start out small, stay consistent, and only increase dosage after about a week of regular daily application and self observation.

FAB CBD is one of the leading CBD companies in the CBD industry because all of our CBD for sale is crafted from the finest organically grown Colorado hemp and is extracted using the industry-preferred, clean Co2 extraction method. All of FAB CBD's full spectrum CBD oils contain beneficial terpenes, are packed with medium chain triglycerides, and contain less than 0.3% THC. All of our oils come in strengths of 300mg, 600mg, 1200mg, and 2400mg, and come in flavors of citrus, mint, natural, berry, and vanilla.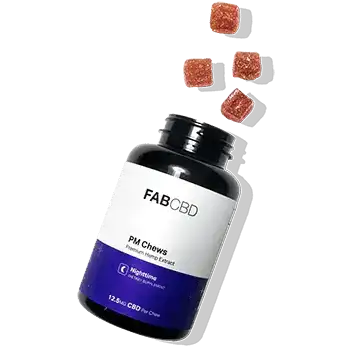 Step 1

Choose from our Delta 9, Anytime, or Sleep Gummies

Step 2

Take an organic hemp CBD gummy

Step 3

Suck on it or chew slowly before swallowing for maximum absorption of CBD extracts
ABOUT GUMMIES
CBD Gummies are one of our top sellers for good reason- they are tasty and incredibly uncomplicated. Anytime gummies are made with CBD isolate so they are THC-free. They're also easy to carry anywhere while you're on the go, or a sweet little treat at home. PM Chews are probably the most low-maintenance part of your nightly ritual. Made with broad spectrum CBD, they can still offer the entourage effect while not containing THC. No mess, no nonsense, just top quality CBD for your wellness support.

Our CBD chews are coated on the outside, which makes the CBD more easily absorbed through the mouth. Take a minute to savor them, and that will give your capillaries the time they need to absorb that precious CBD before it gets diluted and broken down by digestive enzymes after swallowing.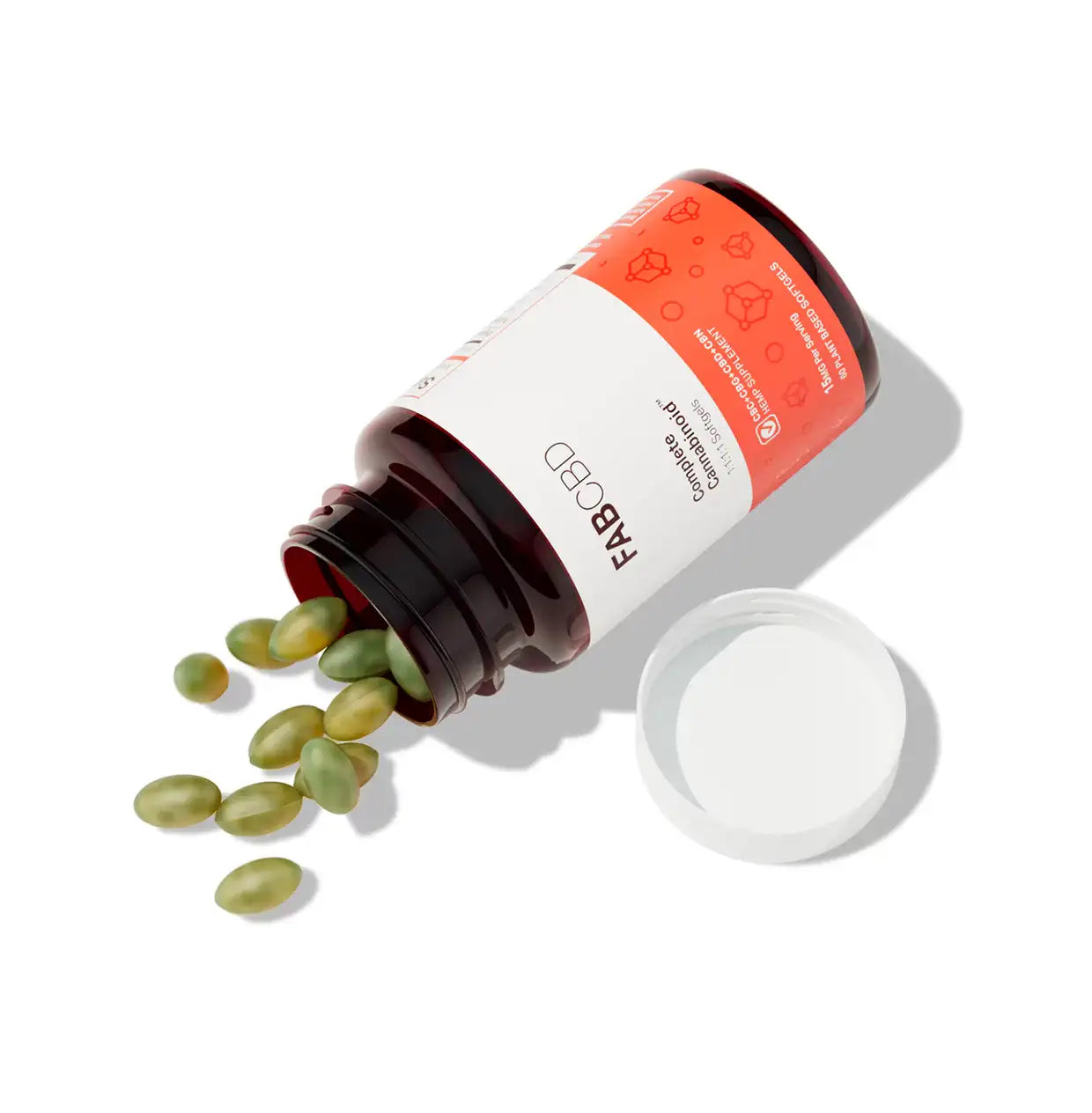 Step 1

Open the bottle and take out the number of softgels that you want to use.

Step 2

Put them in your mouth and swallow with a sip of water or other beverage

Step 3

Adjust your daily softgel intake as needed to your liking
ABOUT CAPSULES
With 15mg of CBD, CBG, CBN, and CBC per capsule, our complete cannabinoid softgels are rocking the industry. Why? There are two main reasons: These aren't just CBD. They are a complete cannabinoid softgels having equal parts CBD, CBG, CBN, and CBC. All that is floating around in organic virgin hemp seed oil with a healthy dose of full spectrum hemp extract that includes terpenes and phytonutrients. This is a robust, well-rounded product that is hard to find anywhere else. We've innovated yet again, and produced a vegan CBD softgel that's made with cassava root extract and vegetable glycerin instead of gelatin.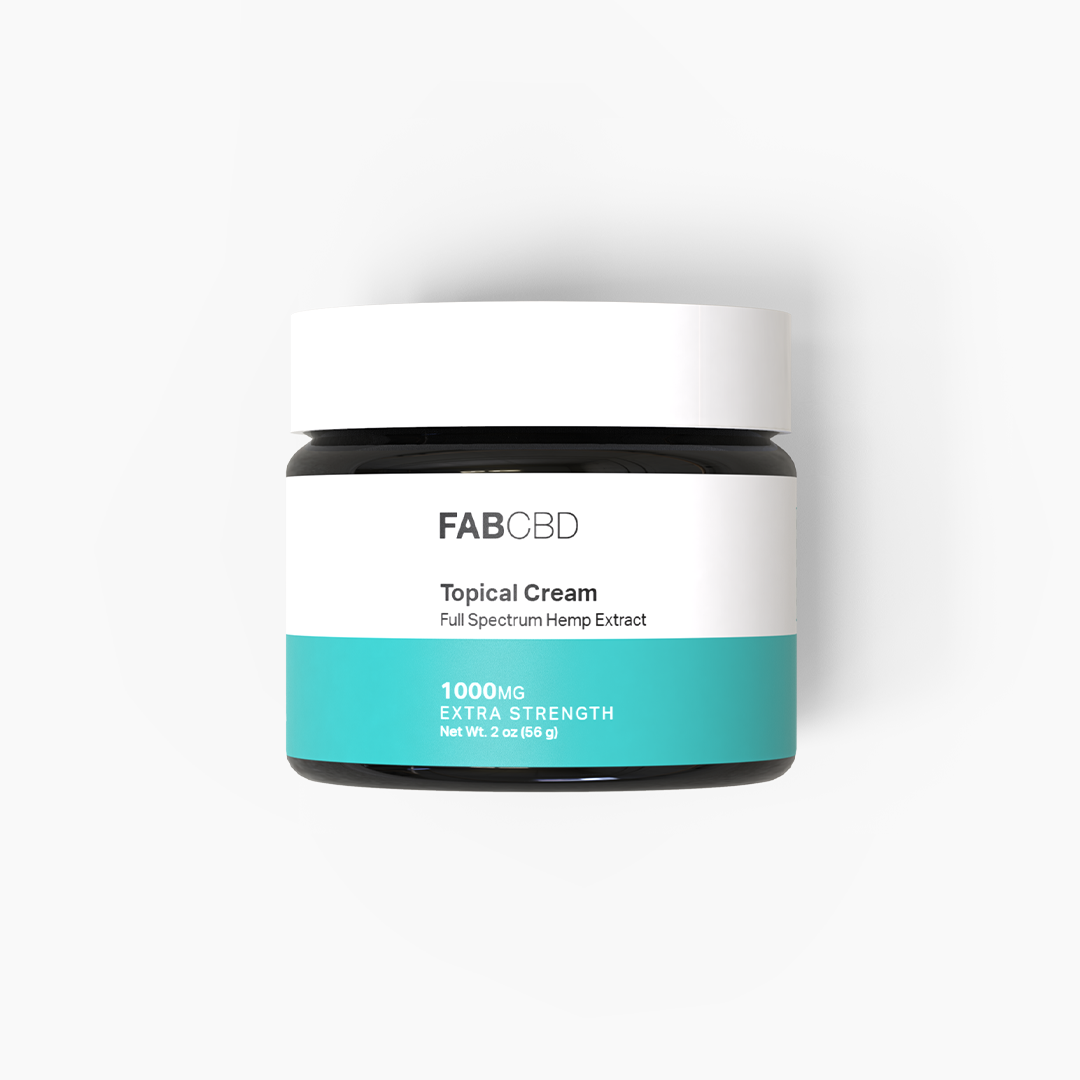 Step 1

Apply a fingertip-sized blob of the CBD topical cream to the desired area

Step 2

Rub into clean, dry skin until fully absorbed

Step 3

Use more if needed, but try to be consistent.
ABOUT CREAM
Coming in at 1000 milligrams per 2oz jar, this CBD cream is 5x stronger than the average CBD pain relief rub out there. When we started formulating this cream, we knew the average product contained only 150-300mg of CBD per jar and we had to be better than the rest. We also know that studies have shown that anything under 400mg for CBD topical products aren't as effective per serving. So here we are, together at last: your aching muscles and joints and our top notch CBD topical cream!

Can anything really be absorbed through the skin? The answer is yes, absolutely! And that's why we're careful not only to add the best ingredients, but stay away from harmful ones. You'll find natural essential oils in this cream, including the cinnamon and blood orange that provide its subtle, signature scent.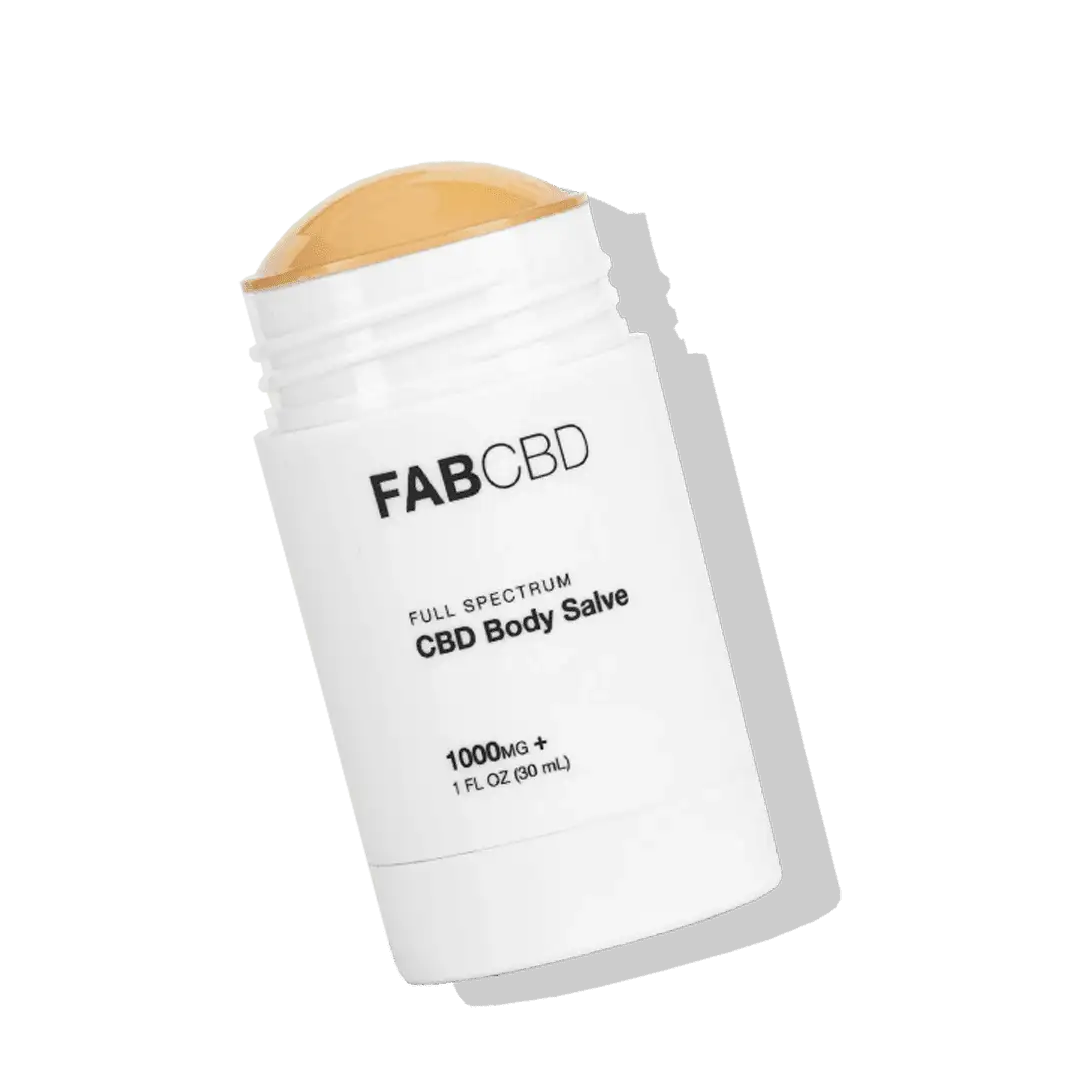 Step 1

Twist the bottom of the tube to raise the salve as needed

Step 2

Apply to clean, dry skin

Step 3

Rub in to help absorption
ABOUT SALVE
Menthol crystals and Cinnamomum Camphora give this CBD salve a soothing heating and cooling effect that really hits the spot when you've been golfing, typing, running, or just existing. It comes in an easy-to-use stick kind of like a deodorant or chapstick tube so you can easily twist the bottom to raise the product to the top as needed.

In fact- we know that last little bit is hard to get, so we added extra of the best CBD salve into those tubes! You are getting the amount of salve you are paying for, and if you really want to dig for the rest, then that's bonus for you!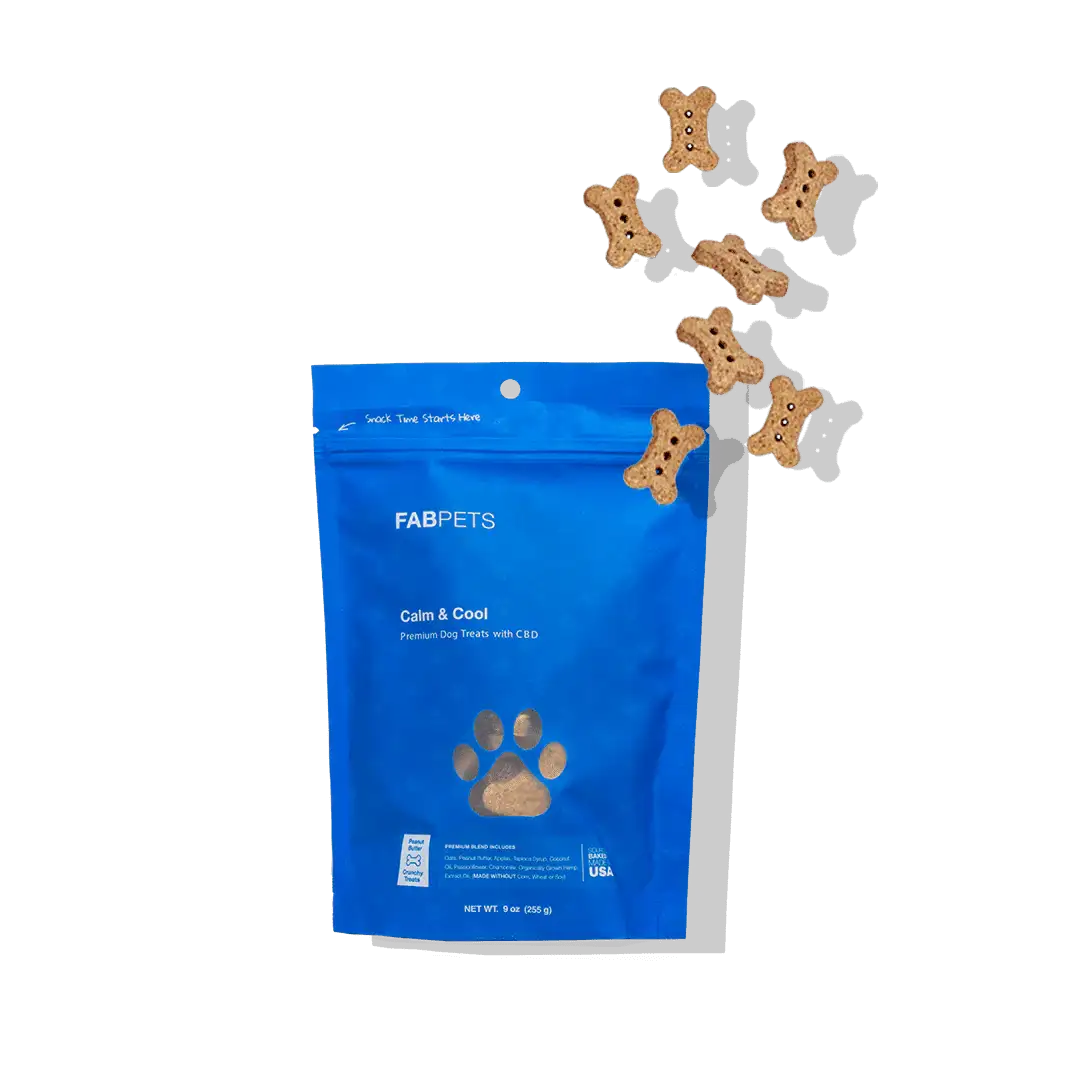 Step 1

Check the back of the package to see the best serving size for your pet

Step 2

Grab a treat (or break one to size)

Step 3

Make your dog's day and start that tail a-waggin'
ABOUT DOG TREATS
10/10 dogs we've interviewed have given these dairy-free, soy-free, corn-free, wheat-free CBD dog treats four paws up. They are perfectly in between soft and crunchy so that there's a satisfying mouthfeel without any bone-jarring jaw action. You can easily break these treats to the size you need, and you'll know what that is because we have a handy serving guide on the back of the bag.

Did you know that your furry friend has the same naturally occurring endocannabinoid system that we humans do? That means if you've experienced any of the benefits of CBD, your dog can too! Once we learned about this, we just had to make the best CBD dog treats out there. We use a process called chromatography to create our premium blend of broad spectrum hemp extract. This allows us to remove the chance of any intoxicating amounts of THC without losing any of the great plant components through the extraction process. And with our pup-approved peanut butter and apple flavor, hemp dog treats have never tasted so good!
General FAQ
Here are some of the most commonly asked questions from our customers over the last few years.
If we could only sell one oil, which is also our best selling oil, it is. the "Gold Standard" CBD:CBG oil product. Offered in Mint, Citrus and Natural flavors. Check it out here.
Shipping within the US takes anywhere from 3-7 days depending on where you are located. Every order leaves the warehouse within 24 hours except on weekends. We ship from Denver Colorado or Milwaukee Wisconsin to help shorten our shipping times.
We are open online 24/7. Our phones are on from 10am – 6pm Central Time, but we're checking emails most days. We get back to everyone within 24-48 hours. You can also chat with us on our site or on Facebook.
Our hemp is organically grown and processed in Colorado. Our cGMP and highly secured and certified facility is in Denver, Colorado.
NO! Please talk to your doctor before adding CBD to your routine. Mixing cannabinoids with medications can result in adverse effects.