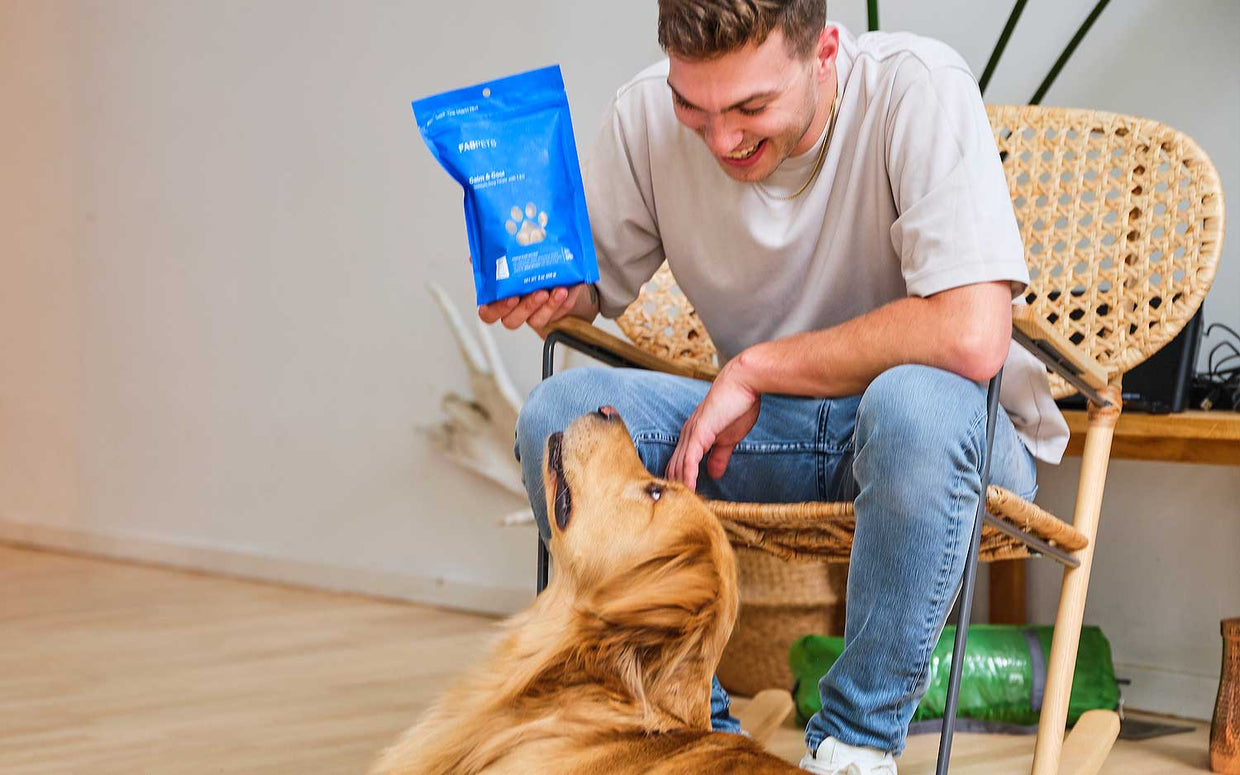 About FAB CBD Pet Treats
CBD isn't just for us, it's for our pets too! Dogs and cats have an
endocannabinoid system
just like we do, so they have the equipment to interact with CBD and other cannabinoids. It has been discovered that THC isn't great for pups, so we make sure to use broad spectrum CBD in our treats. This provides the most comprehensive cannabinoid experience possible for that furry friend of yours. You can use pet treats as a training tool, a sweet reward, or as an everyday supplement.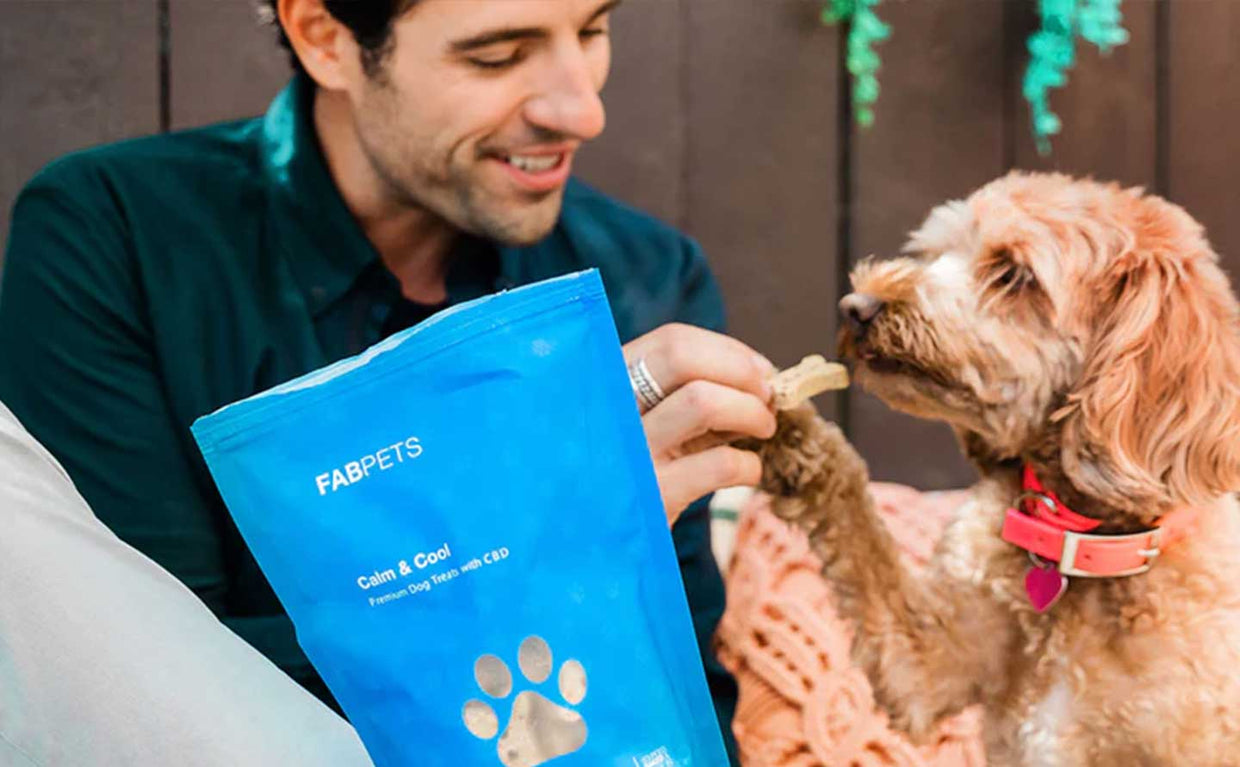 What Are CBD Pet Treats? 
CBD pet treats are made with pet-friendly ingredients that are rigorously tested until reaching perfection. We choose ingredients that are healthy for the widest array of furry friends possible, taking into consideration commonly experienced allergies and sensitivities.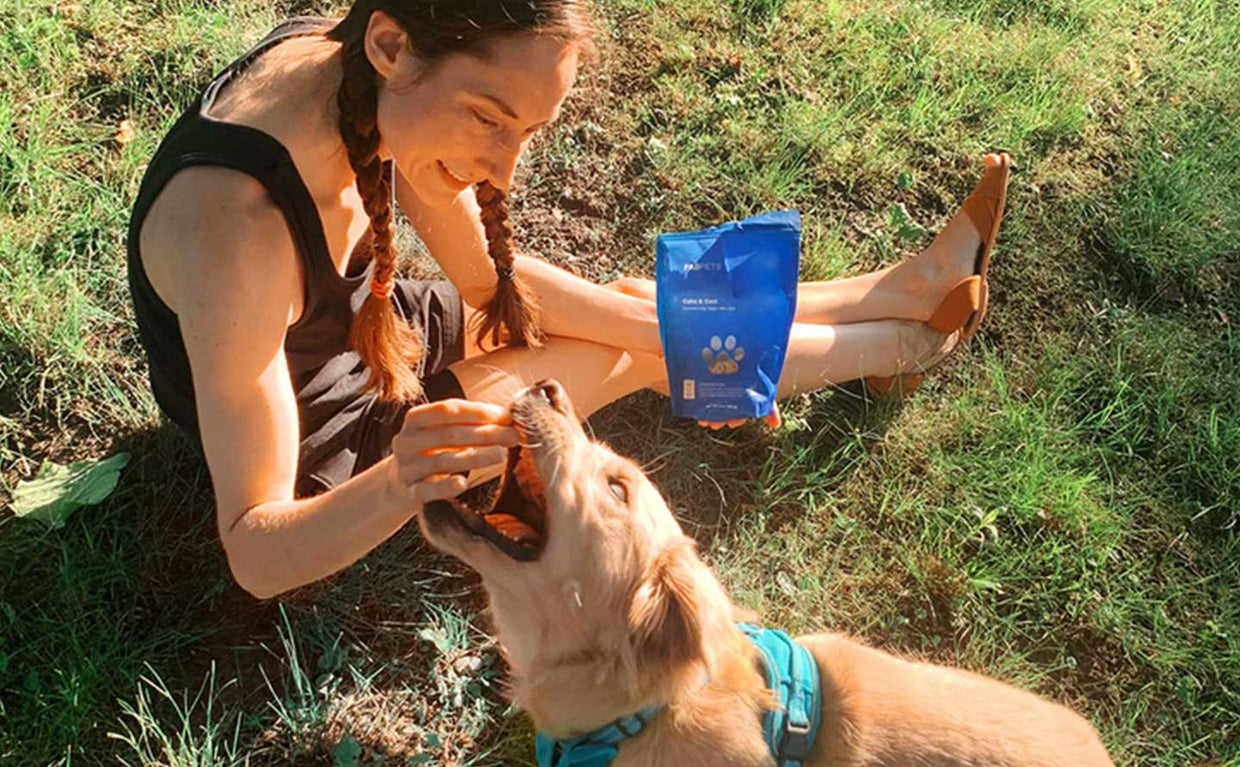 Why Choose FAB CBD Pet Treats? 
Choose FAB CBD pet treats because you can trust them. The ingredients are simple and well tested, and you have a 30-day money-back guarantee so there's really no risk!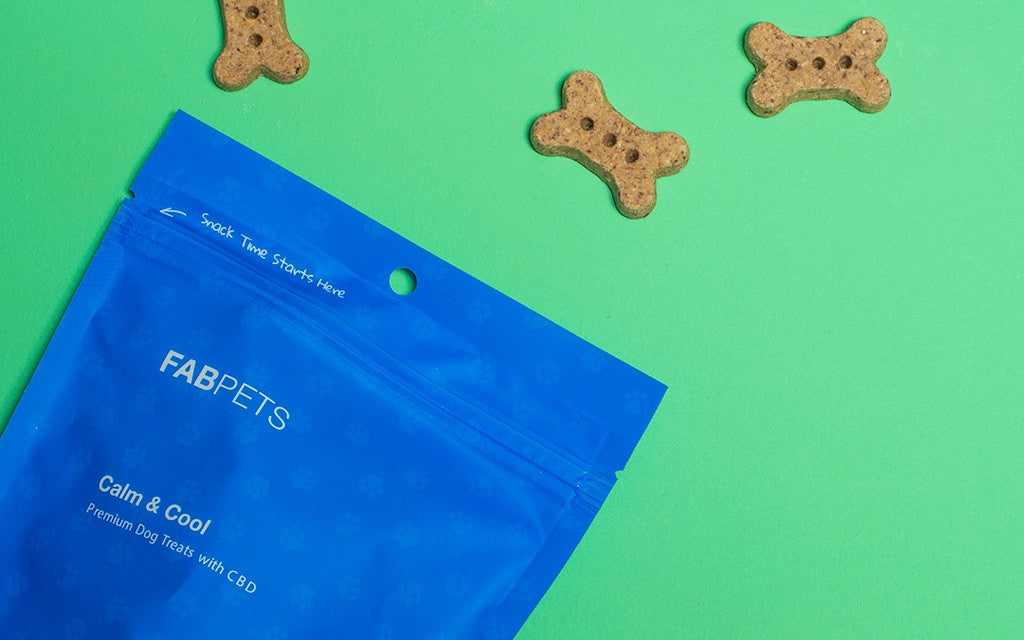 What Makes FAB Pet Treats Different Than Others?
Our pet treats are better than the others because they are free of soy, dairy, wheat, and corn. The apple and peanut butter flavor is also wildly popular among the furry friend community.
There is a handy guide on each pet treat package that shows you suggested servings for your dog based on their weight. Use that chart so you're sure to give your pet the ideal dosage!
Depending on how large your dog is, you'll either give them a whole treat or break it easily into smaller pieces. Check the guide on the packaging to see how many treats are optimal for your particular pet.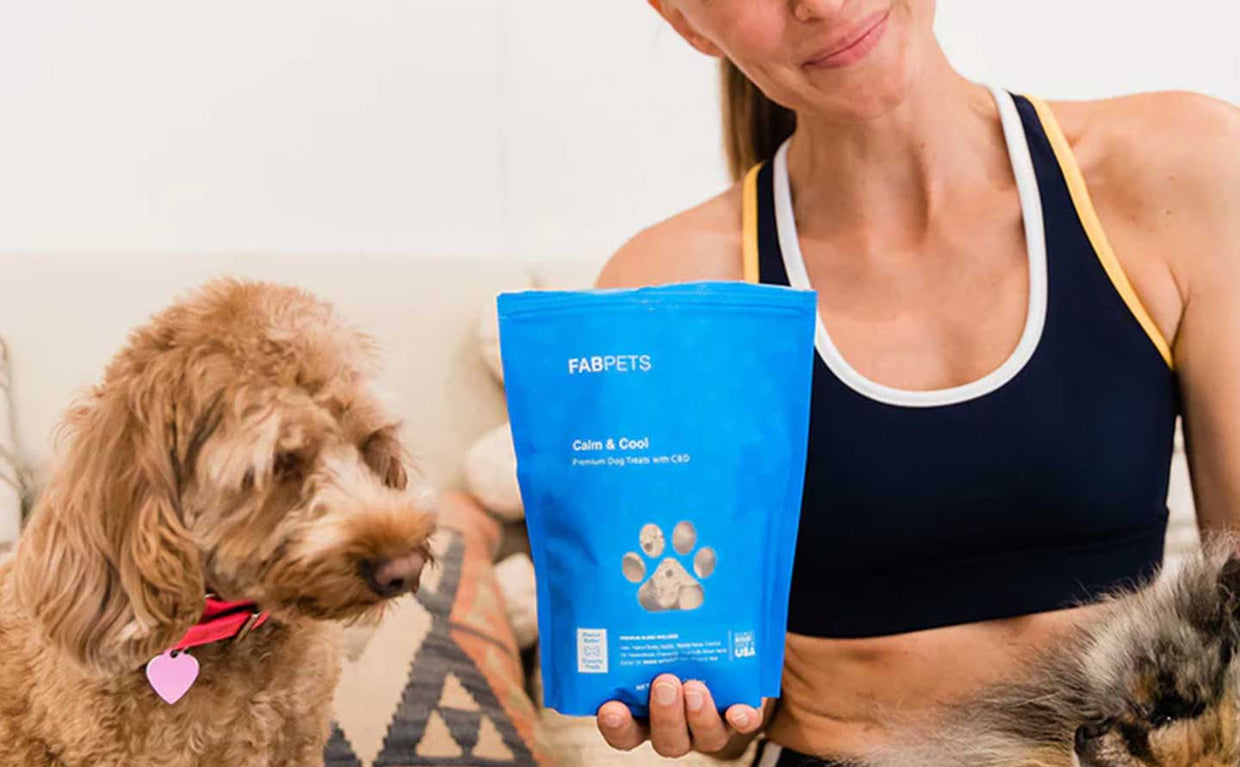 Advantages of Buying CBD Pet Treats from FAB
When you buy CBD pet treats from FAB, you're buying from a known and trusted brand that backs up our products with a 30-day money-back guarantee, loads of verified
customer reviews
, and years of experience in the CBD industry. We were on the scene before most people even knew about CBD, so we've had time to perfect our pet treats!
Knowledge Base
CBD Pet Treats FAQs
CBD is basically safe for any being with an endocannabinoid system. However, THC is not good for your pet and can result in negative reactions. For that reason it's best to buy only pet CBD products containing broad spectrum CBD or CBD isolate.
Yes, in fact as long as you're following the suggested serving guidelines, it can be good to give your pet CBD regularly. This allows their body some time to acclimate to the extra cannabidiol it's getting and figure out how to use it most efficiently.
Pets do get high from THC, but not from CBD. Check the labels of anything CBD-related that you are giving to your pets and be sure there is no THC content included.
Yes, CBD for pets is federally legal.
Pet CBD products tend to be ingestible, as the fur or hair tends to make topical CBD difficult to administer and to keep them from licking off. So most of the items you find for pets in the CBD store are oils, chews, treats, and other edible products.
CBD oil for pets is a great option, but can be hard to administer. Most of the time, pet owners try to drop the oil in the pet's mouth, but end up putting it in their food instead. This is ok, but once you add it to food you might as well just get a treat that your pet will love even more. CBD pet treats just tend to be easier to use than oils, and it brings a little excitement into your pet's life too!
It's best to avoid sharing your CBD with your pet unless you are very sure what type of CBD you are using and what the other ingredients in the product are. 
You can buy FAB CBD treats online any time of day or night. Just hop onto the site, put it in your cart, and either check out or join the subscription plan and save 20% off your order every time. You can change or cancel your subscription any time without any penalties or charges.