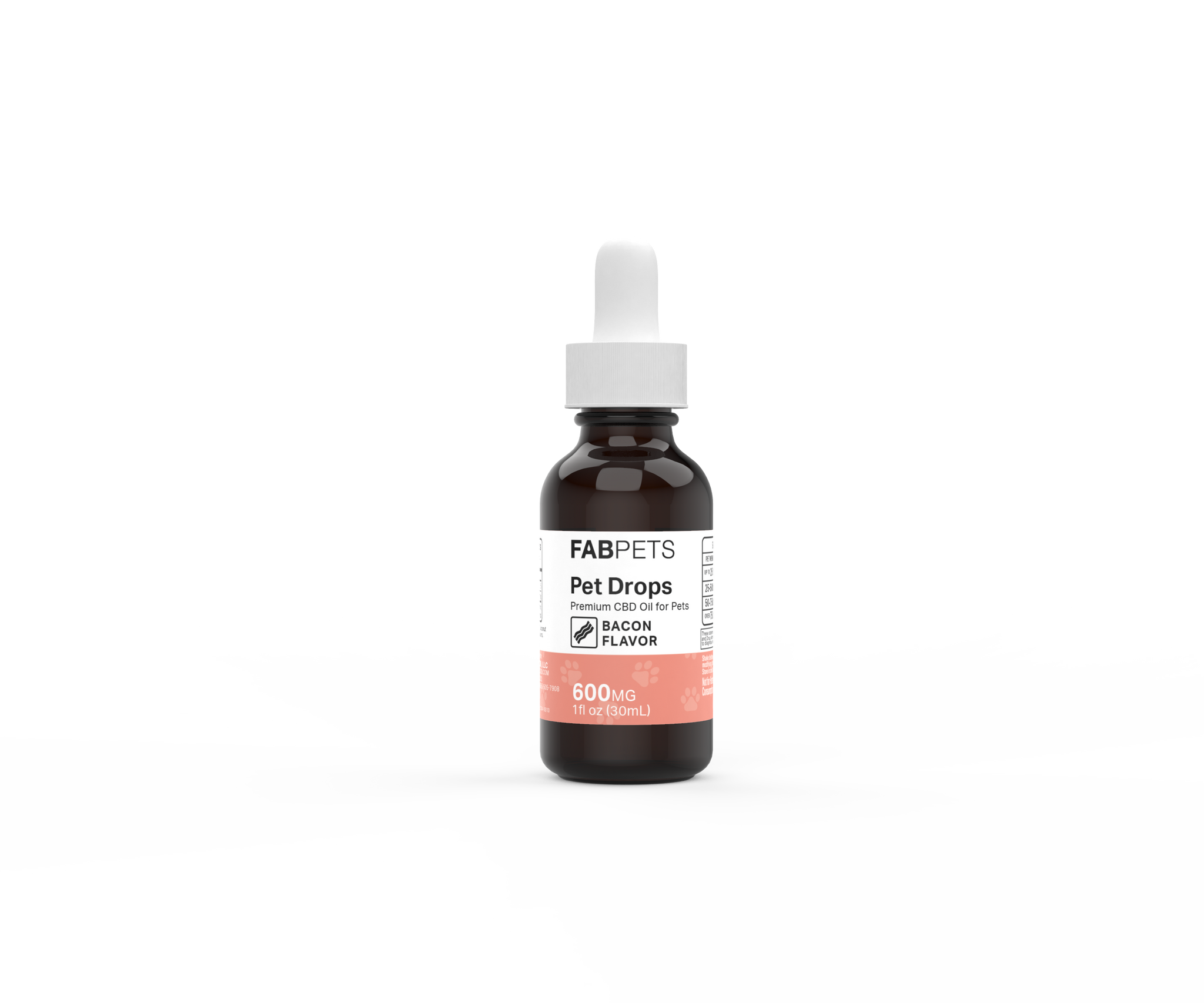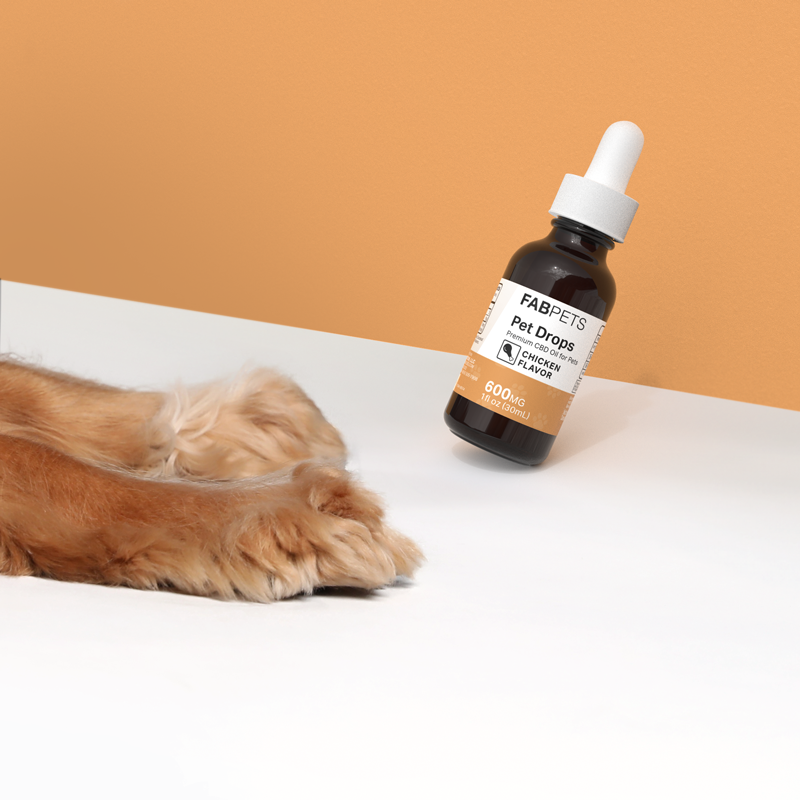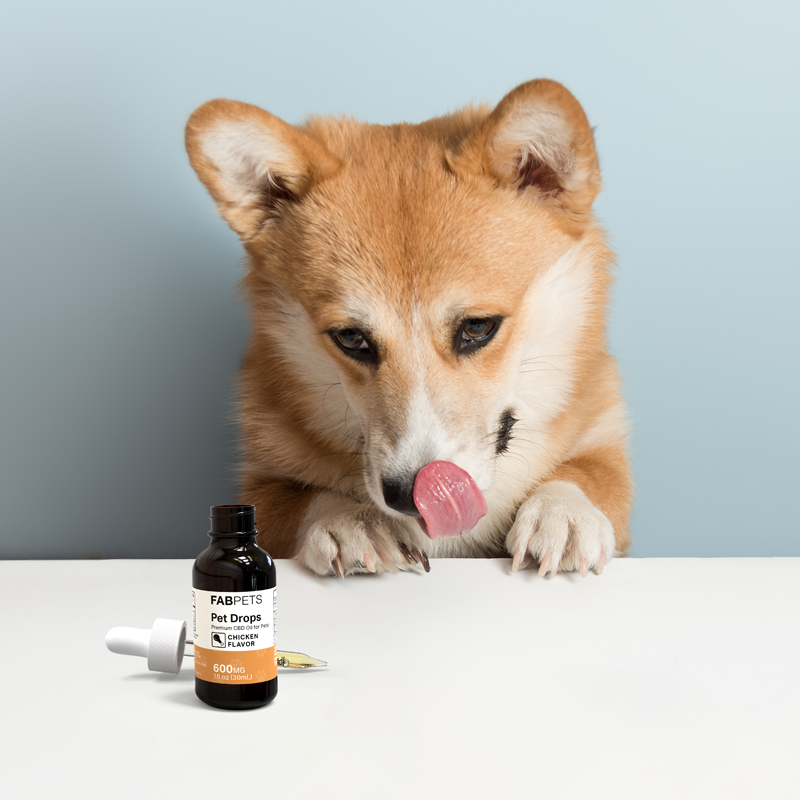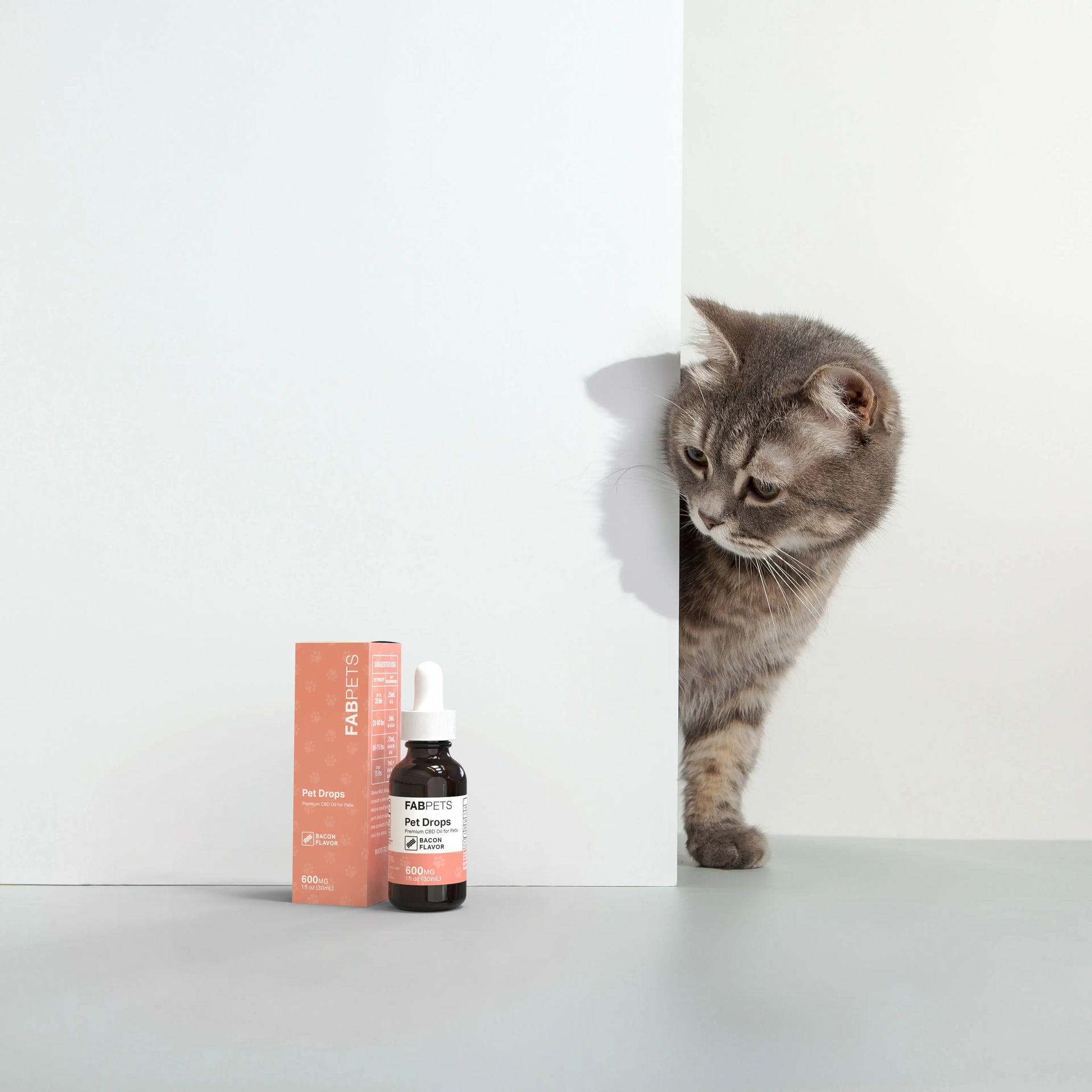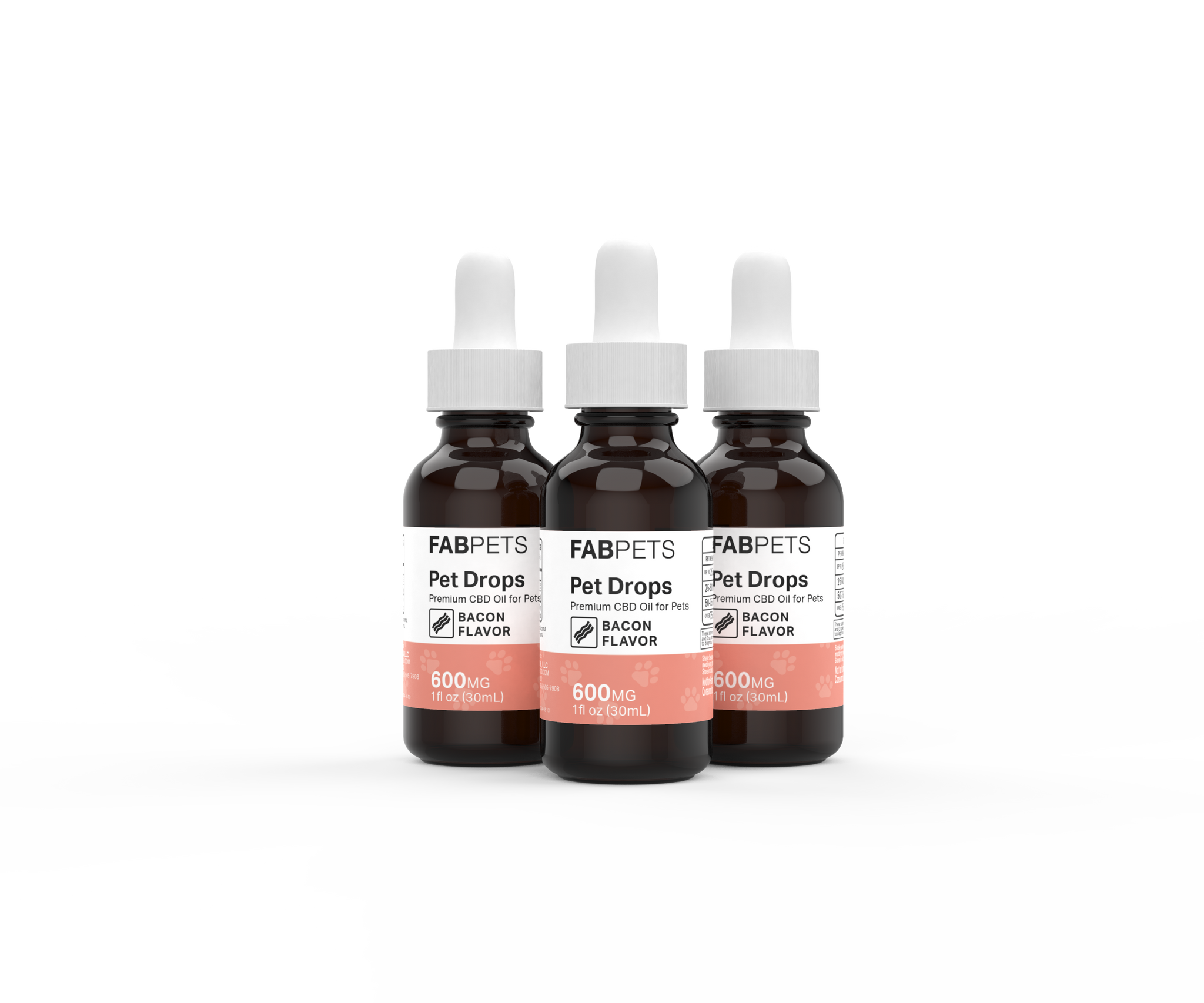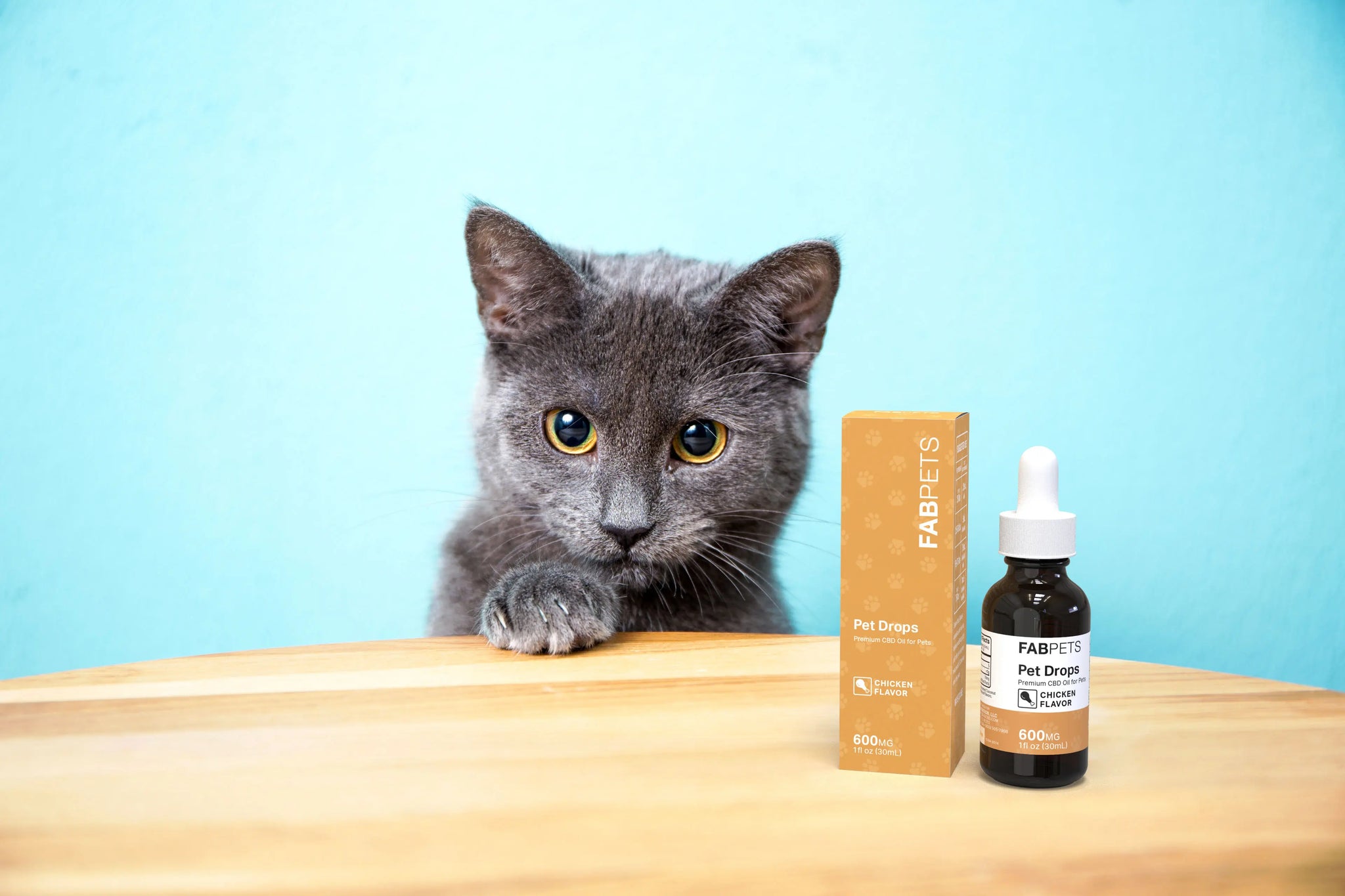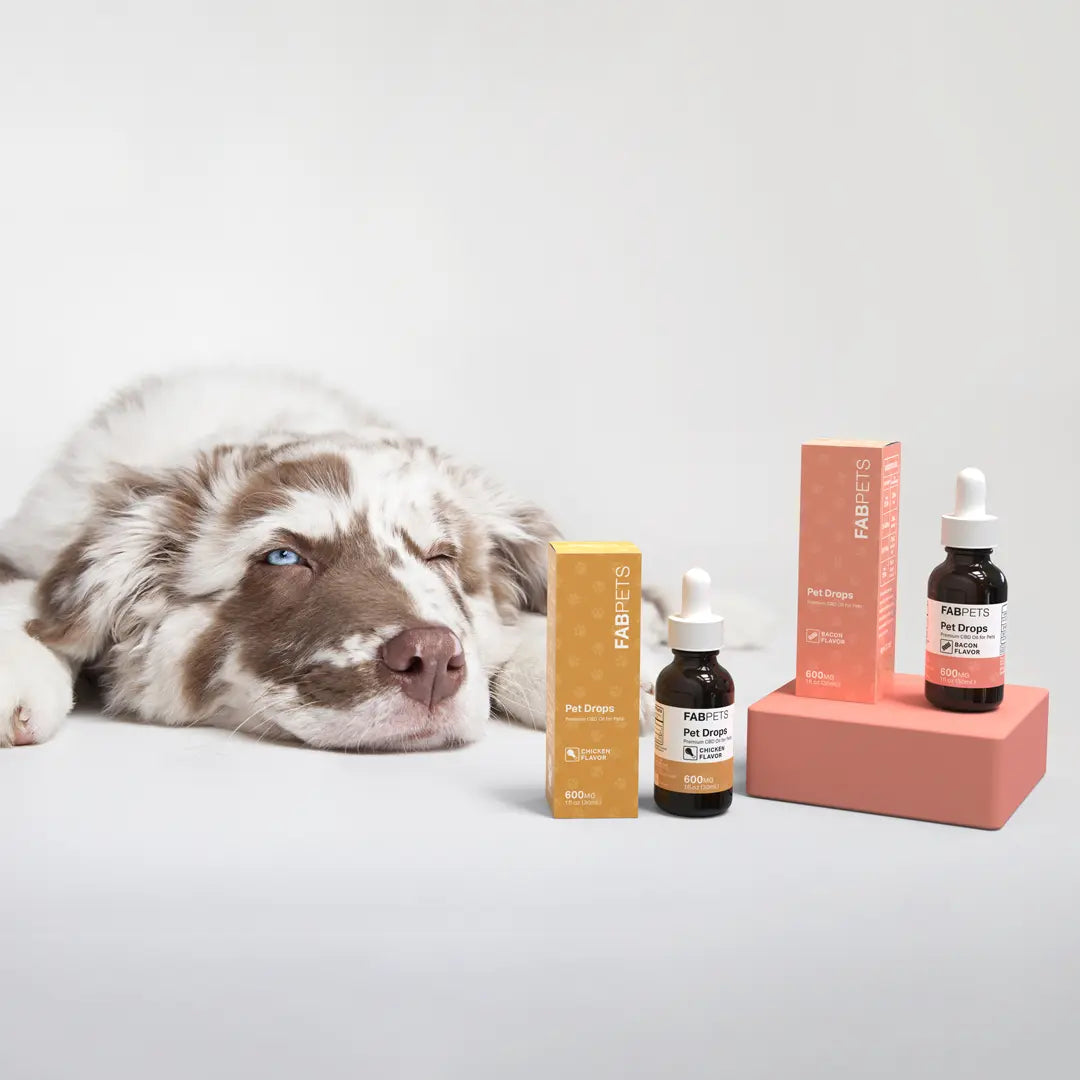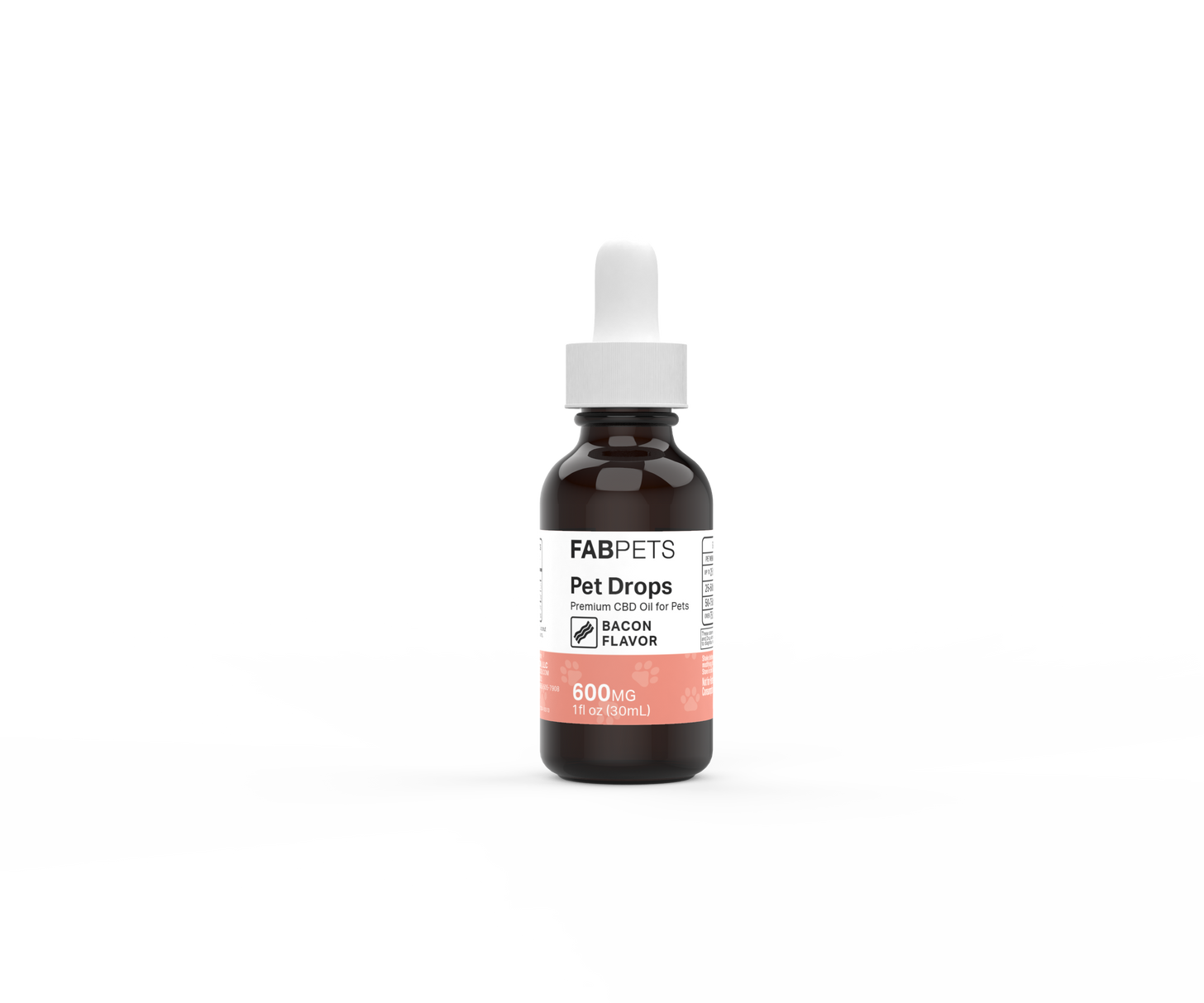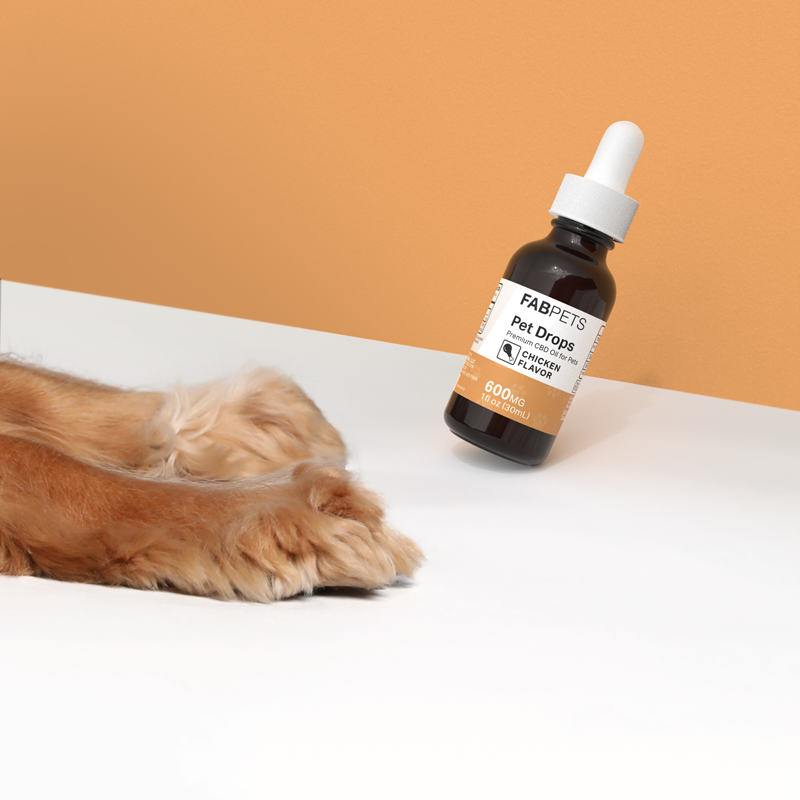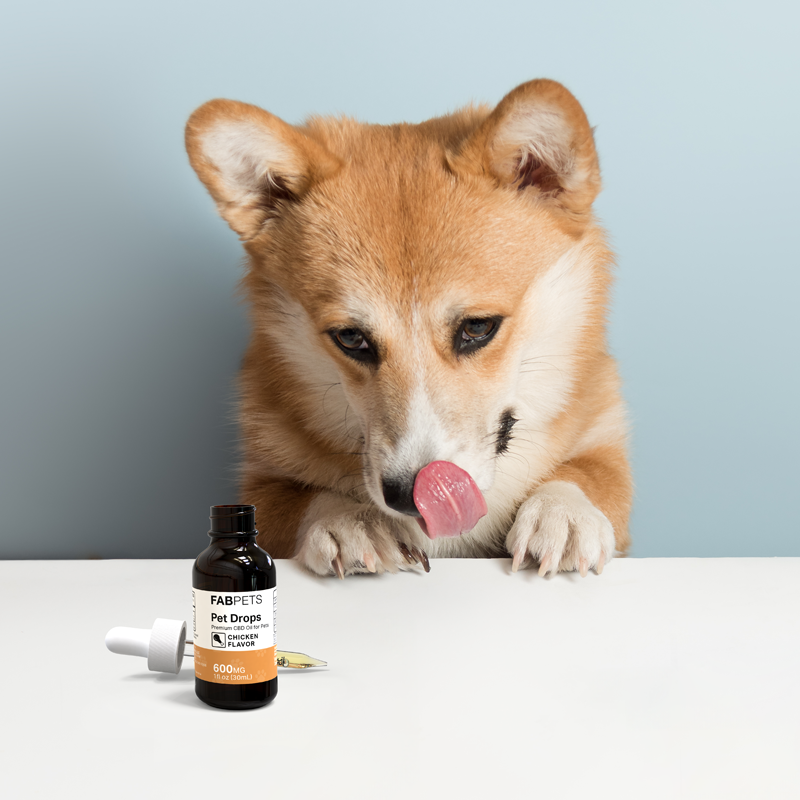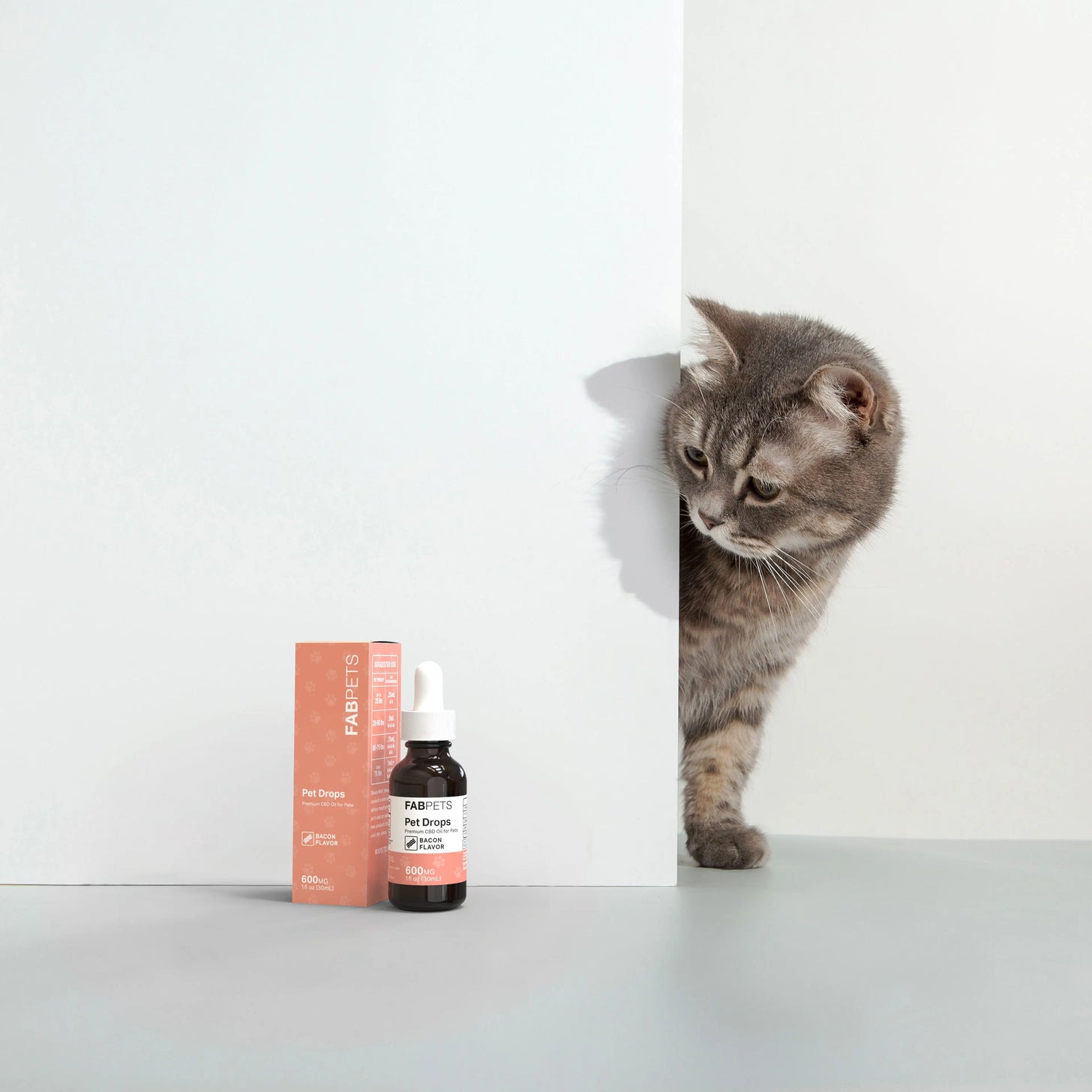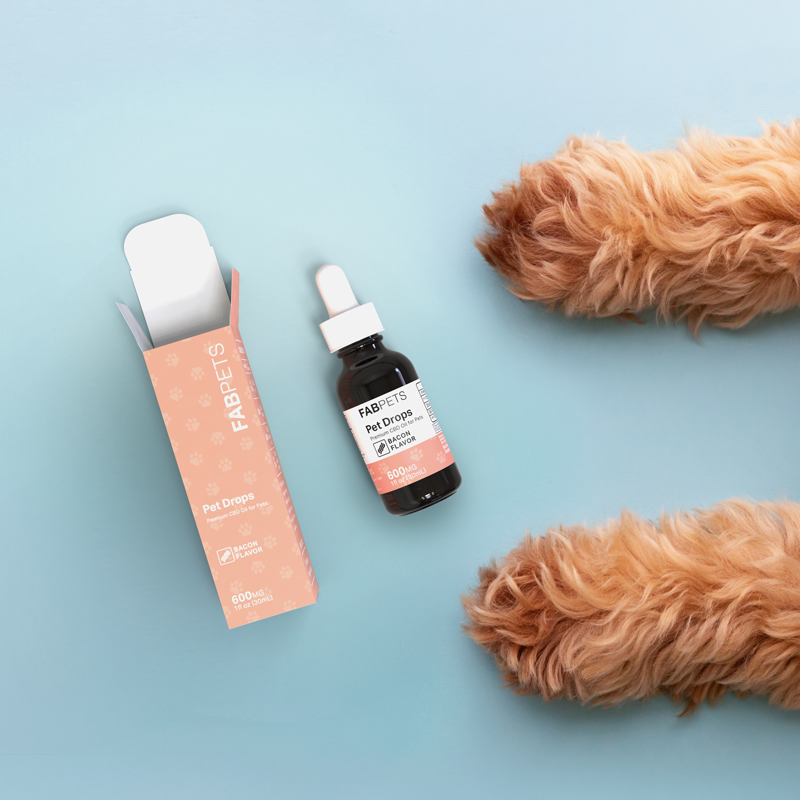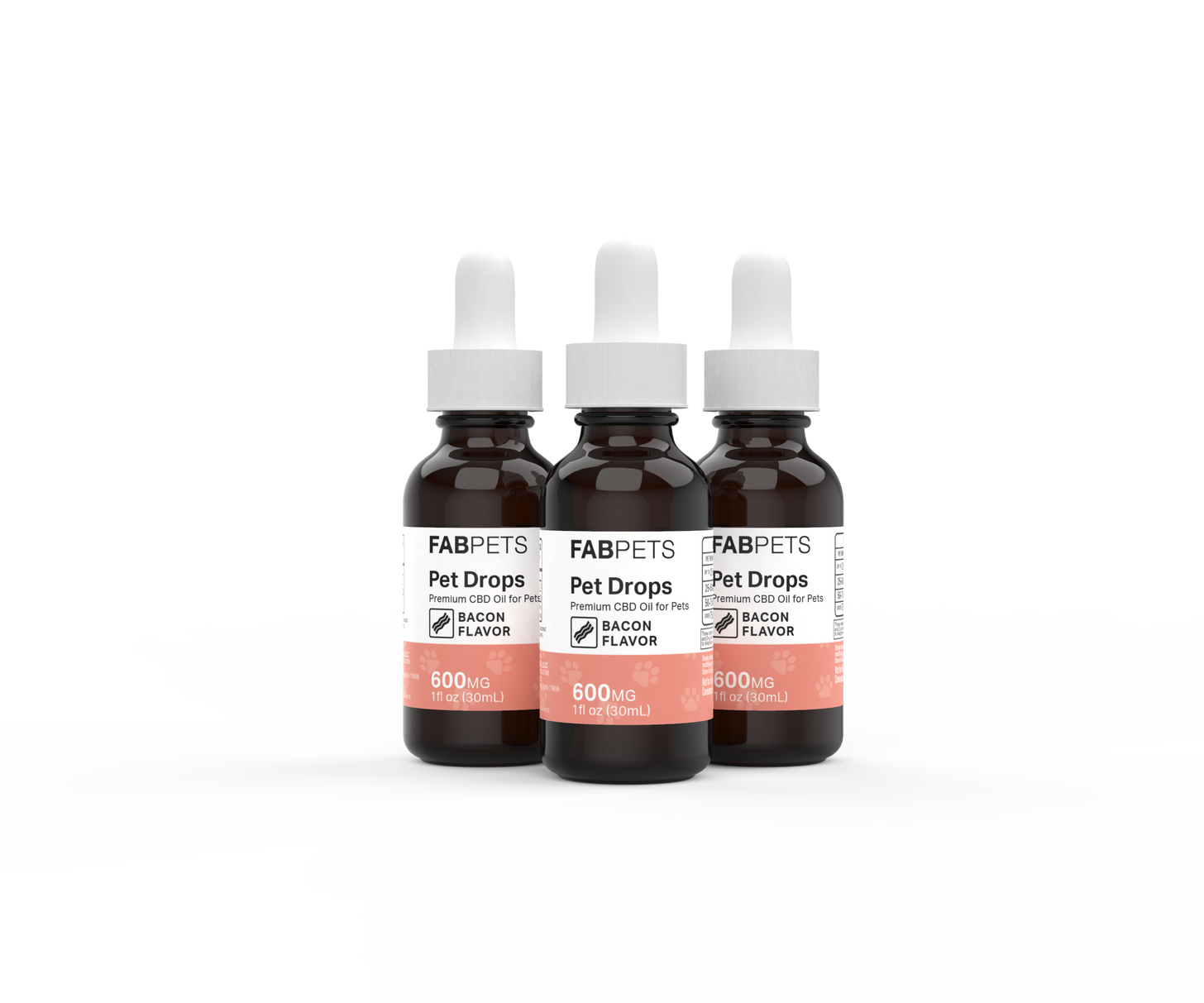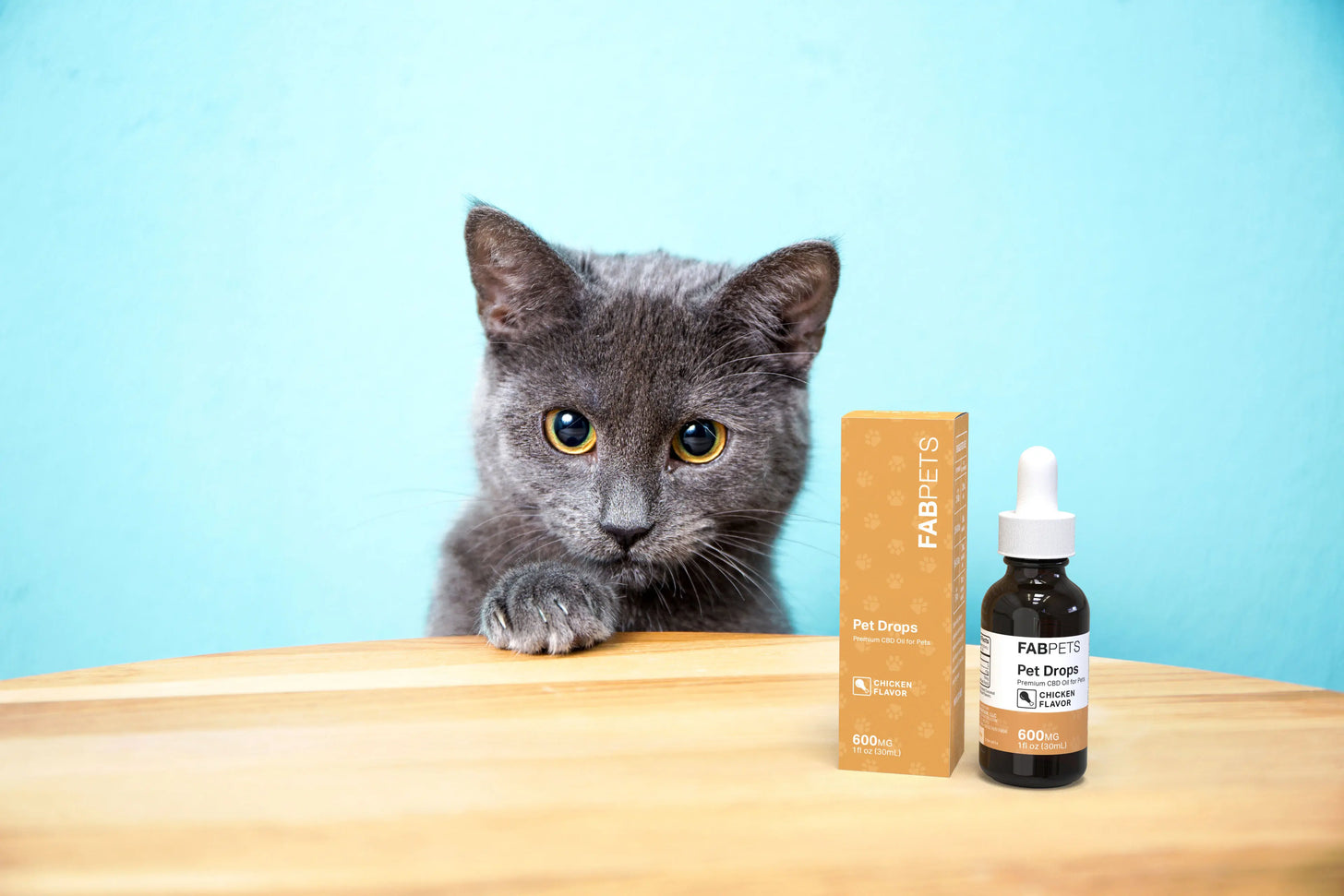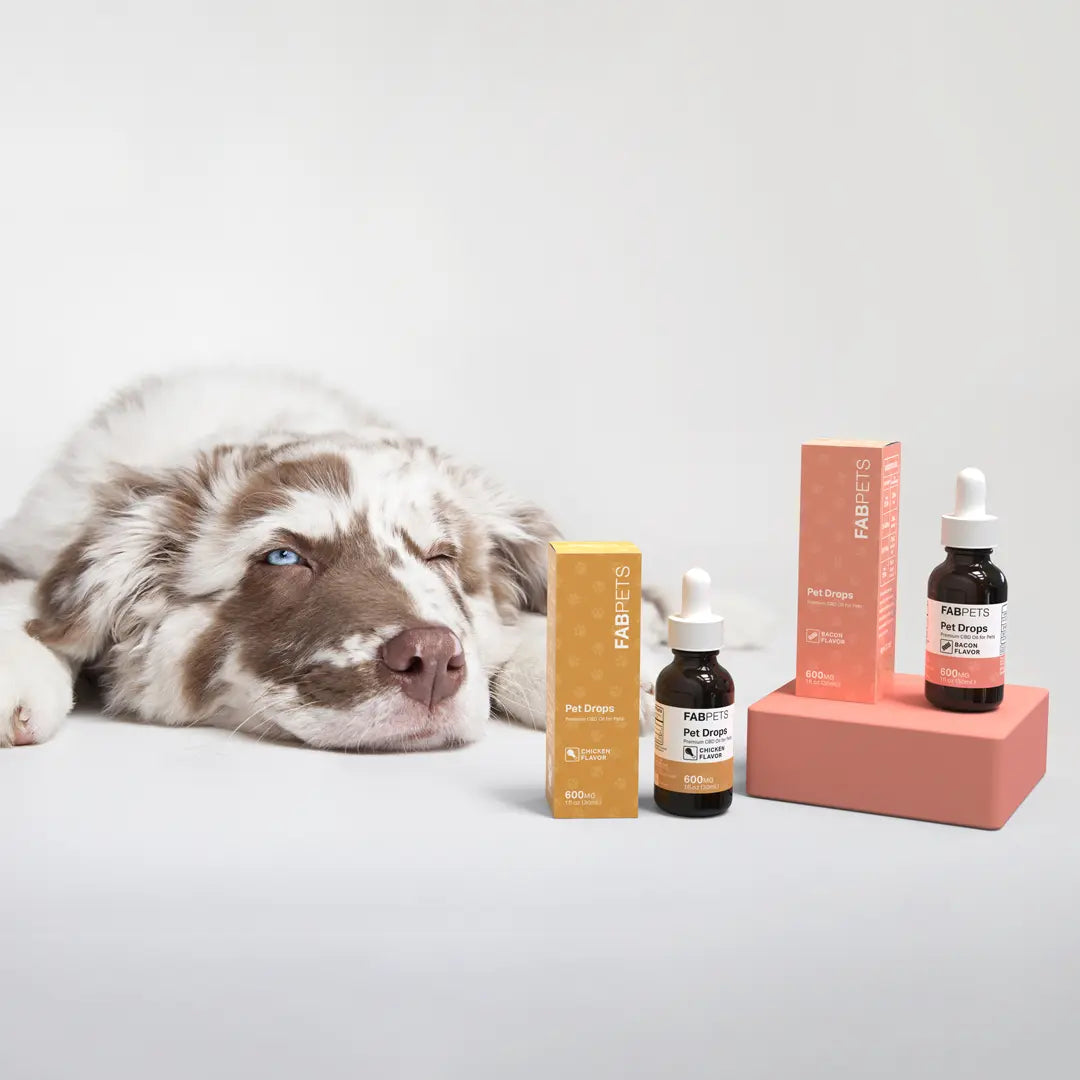 CBD Oil for Pets
FAB's flavored CBD Oil for Pets is a premium product, specifically formulated to promote the wellbeing of both cats and dogs. Infused with the natural benefits of high-quality, full spectrum CBD, and enhanced with the irresistible taste of bacon and chicken, this CBD oil is designed to provide pets with a safe and effective way to experience the potential therapeutic effects of CBD while enjoying a flavor they love. 
Secure & Trusted Checkout with
Secure
Checkout
Free Shipping
Above $99
30 Days
Moneyback
As pet owners increasingly seek holistic and natural approaches to support their pets' health, CBD has gained significant attention for its potential benefits in addressing various pet-related concerns. FAB CBD, a reputable brand known for its commitment to producing high-quality CBD products, recognized the need for a dedicated solution for pets and a need for options within this product line. These pet oriented products adhere to the same quality standards FAB has always been known for.
600mg of Full Spectrum CBD, Fractionated Coconut Oil
Other Ingredients: Sunflower Lecithin, Natural Flavors
Up to 25lbs - 0.25ml or 2 drops
25-50lbs - 0.5ml - or 4 drops
50-75lbs - 0.75ml or 6 drops
Over 75lbs - 1.0ml+ or 8 drops+
WARNING: Consuming this product during pregnancy exposes your child to delta-9-THC, which can affect your child's behavior and learning ability. For more information go to www.p65warnings.ca.gov/cannabis.

Free Shipping on Orders Above $99

Secured Payment & Checkout

30 Day Money Back Guarantee

Easy Returns

Free Shipping on Orders Above $99

Secured Payment & Checkout

30 Day Money Back Guarantee

Easy Returns
PROPER
SERVINGS

PESTICIDE
FREE

CANNABINOIDS &
TERPENES

NON GMO
SOURCES

ORGANICALLY
GROWN

FARMED IN
COLORADO
Instructions
How to Use CBD Oil for Dogs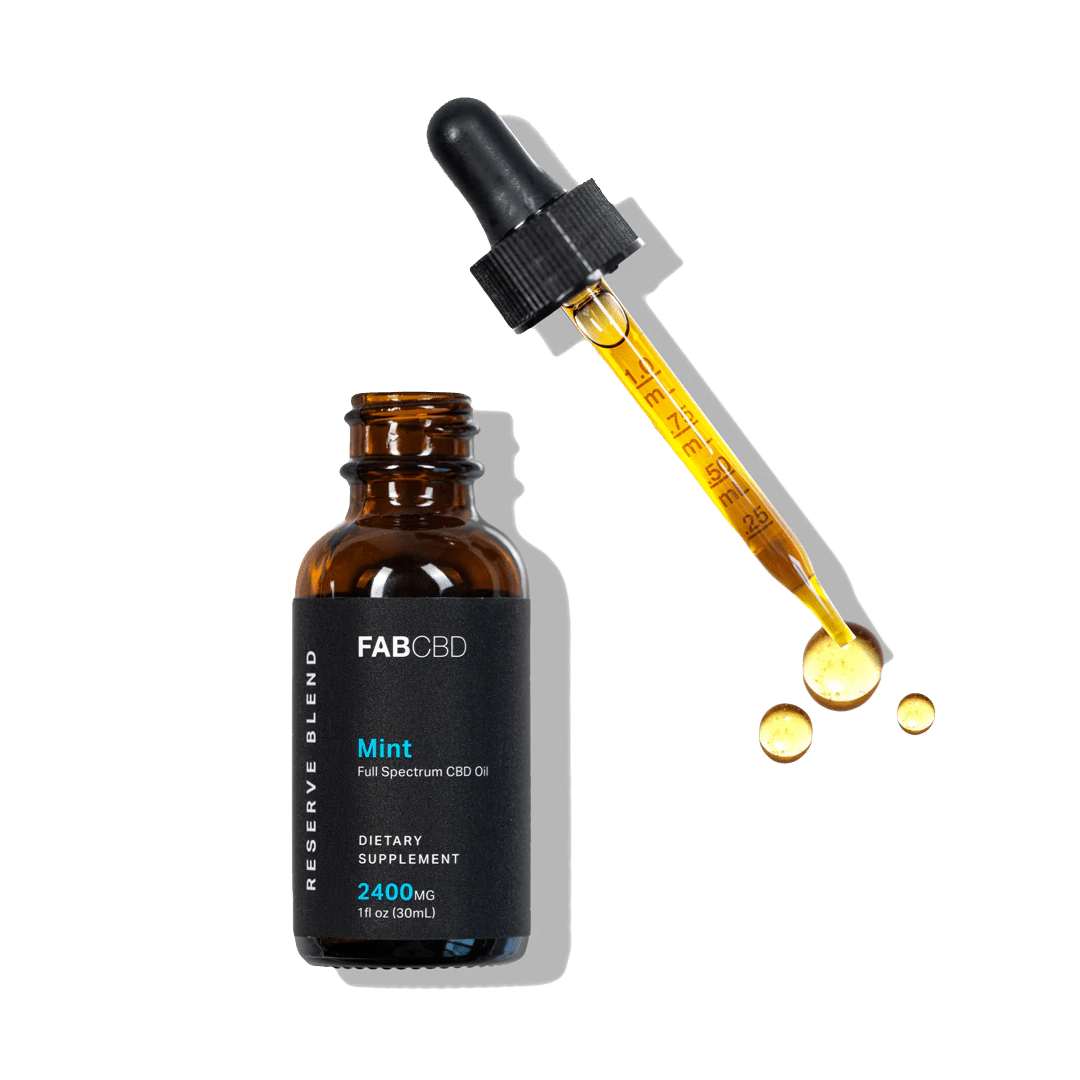 Step 1

Before use, shake your bottle of full spectrum pet CBD oil well.

Step 2

Fill the dropper with the correct dose and release it under your dog's tongue.

Step 3

For optimal effectiveness, try to hold your dog still for about 60 seconds while the CBD is absorbed into the bloodstream.
Dosage Instructions
The dosage will vary according to your dog's weight, age, and overall health. However, as a general rule, we suggest:
Up to 25lbs - 0.25ml
25 to 50lbs - 0.5ml
50 to 75lbs - 0.75ml
Over 75lbs - 1.0ml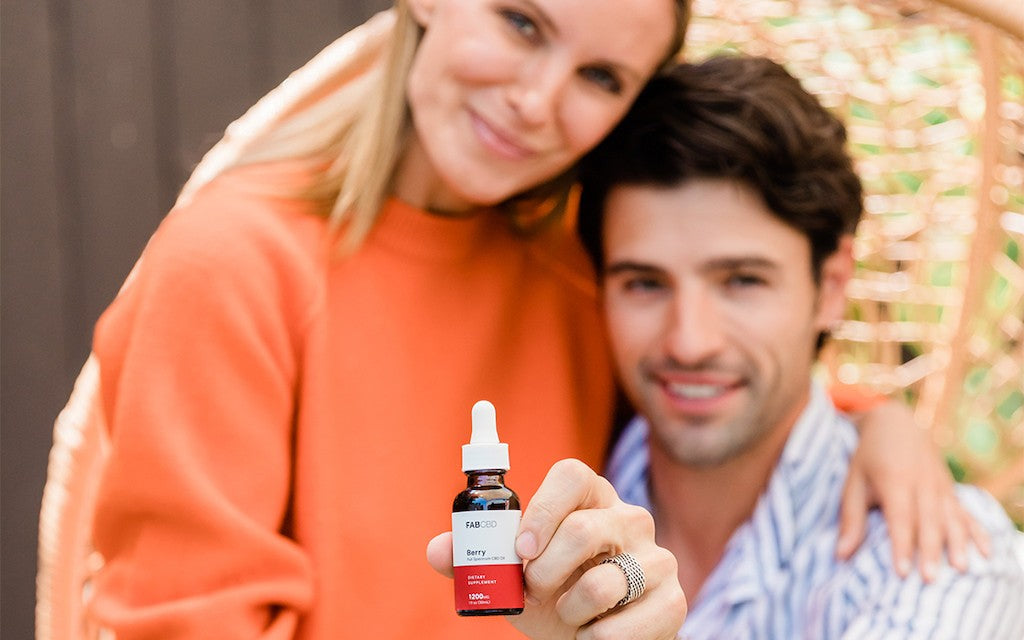 Full Spectrum CBD Oil for Dogs
IS CBD OIL SAFE FOR DOGS?
Many pet owners are now administering CBD oils to their dogs, and CBD is considered
safe for pets
the vast majority of the time. However, check with your veterinarian before starting your dog on a CBD routine, especially if your dog has an existing medical condition or is currently taking medications. Also, buy CBD products only from reputable manufacturers with strict quality controls. Poor-quality products can have cross-contamination and contain higher levels of THC, which is toxic to dogs. Ensure all CBD products you buy have also undergone third-party lab testing and have a CoA (Certificate of Analysis). After starting a CBD regimen, monitor your pooch closely for any side effects like drowsiness, changes in appetite, or a dry mouth. While rare, some side effects are still possible.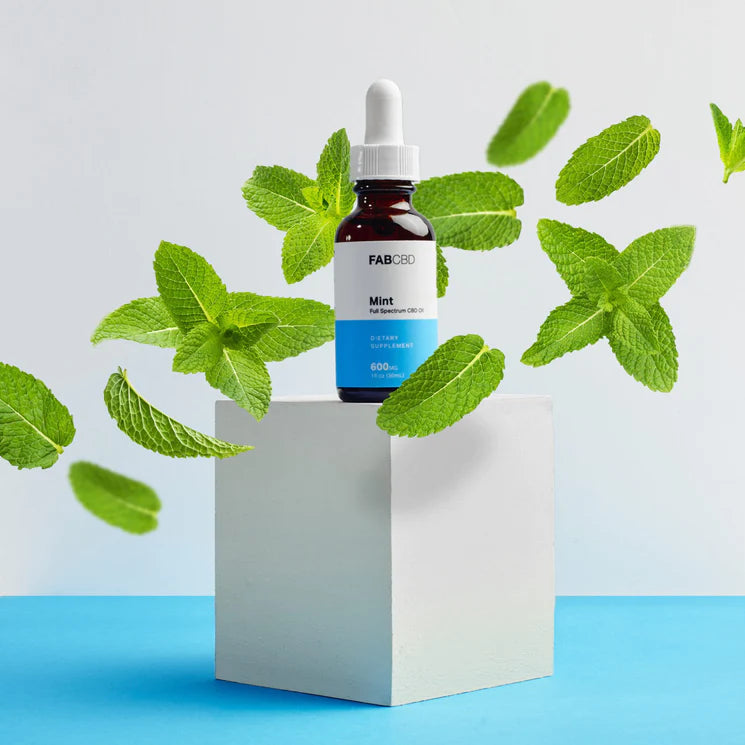 CBD Oil for Dogs vs. Humans
There are a few differences in CBD oils for dogs vs. CBD for humans, but the most important is the potency and dosage. Dogs are smaller and have different metabolisms from us, so it's essential to get the dose right. In addition, humans also have a wider range of CBD products at their disposal, including gummies and capsules. The easiest way to give your dog CBD is an oil or treat. While a wide variety of flavored CBD products are available for human consumption, dogs may be pickier–that's why Fab CBD offers savory bacon and chicken-flavored CBD oil to satisfy your dog's palate. Human CBD products can also contain other ingredients that can be harmful to dogs, like mint, so be sure only to administer a pet-specific CBD product to your dog.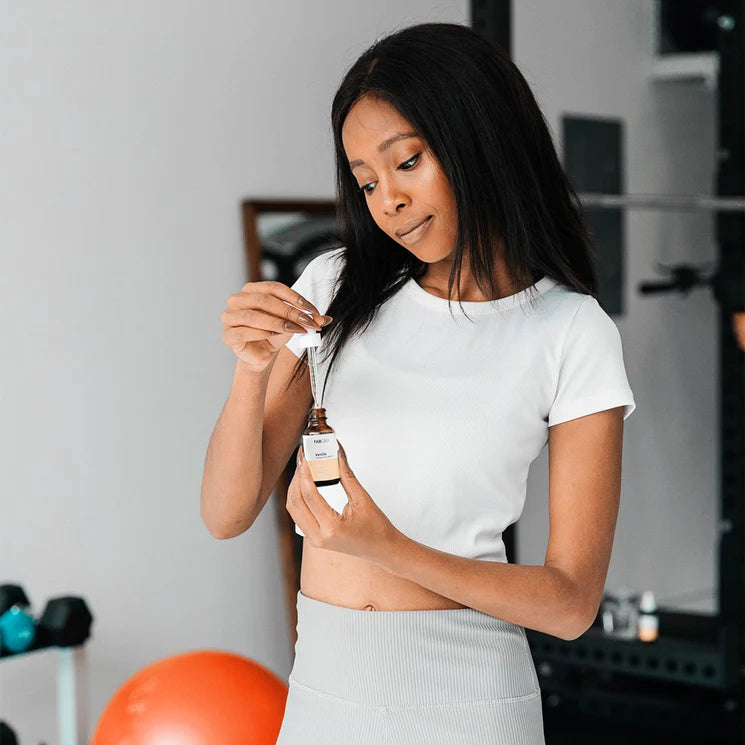 Why Choose Fab CBD Oil for Your Dog?
Fab CBD Oil is made from Colorado-grown hemp and extracted with a clean carbon dioxide process, which means there are no harmful solvents or contaminants. All of our high-quality CBD products are made under the strictest quality control standards, lab-tested, and proven for purity and potency. Feel free to check out the Certificates of Analysis on our Lab Reports page! Our products are non-GMO, pesticide-free, and organically grown from hemp plants cultivated in Colorado. Our pet CBD oil comes in chicken or bacon flavors that all dogs love, and the marked dropper makes precise dosing easy!
Frequently Asked Questions
DOG CBD OIL FAQ
CBD oil is considered safe for dogs, but although rare, some dogs might experience mild side effects like changes in appetite, sleep, dry mouth, or drowsiness.
Precise and appropriate dosing is critical. The exact dose will depend on your dog's weight, metabolism, age, and general health, as well as the potency of the CBD product. Read more about CBD dosage for dogs, and always check with your veterinarian before starting.
CBD oil from the hemp plant can be extracted in various ways, but the industry gold standard is CO2 extraction. This method is one of the cleanest and most efficient ways to isolate CBD from the plant material, as it doesn't leave any residue or contamination. 
Other ways to extract CBD include using ethanol and solvents, which are not preferred methods as they can result in impurities in the CBD isolate.
Yes, full-spectrum CBD is OK for dogs. Full-spectrum simply means that the product can contain up to 0.3% THC. Although THC is psychoactive in high amounts, 0.3% THC is so low that it is negligible and will not cause any psychoactive effects in your pet.
Full spectrum is preferable to CBD isolate as it causes what is known as the entourage effect, which means the effects of each cannabinoid are magnified. 
Yes, you can dose your dog with CBD oil every day. Be sure to dose the appropriate amount of CBD after checking with your vet.
If your dog is picky and does not want to ingest our CBD oil, try Fab CBD dog treats instead. Free of corn, wheat, soy, and dairy, our organic CBD treats come in apple and peanut butter flavors that pooches love to chew on!
Yes, CBD oil for dogs can expire. The shelf life depends on various factors like the CBD product, storage, packaging, ingredients, and quality. Be sure to check the expiration date of your dog's CBD oil and use it appropriately.