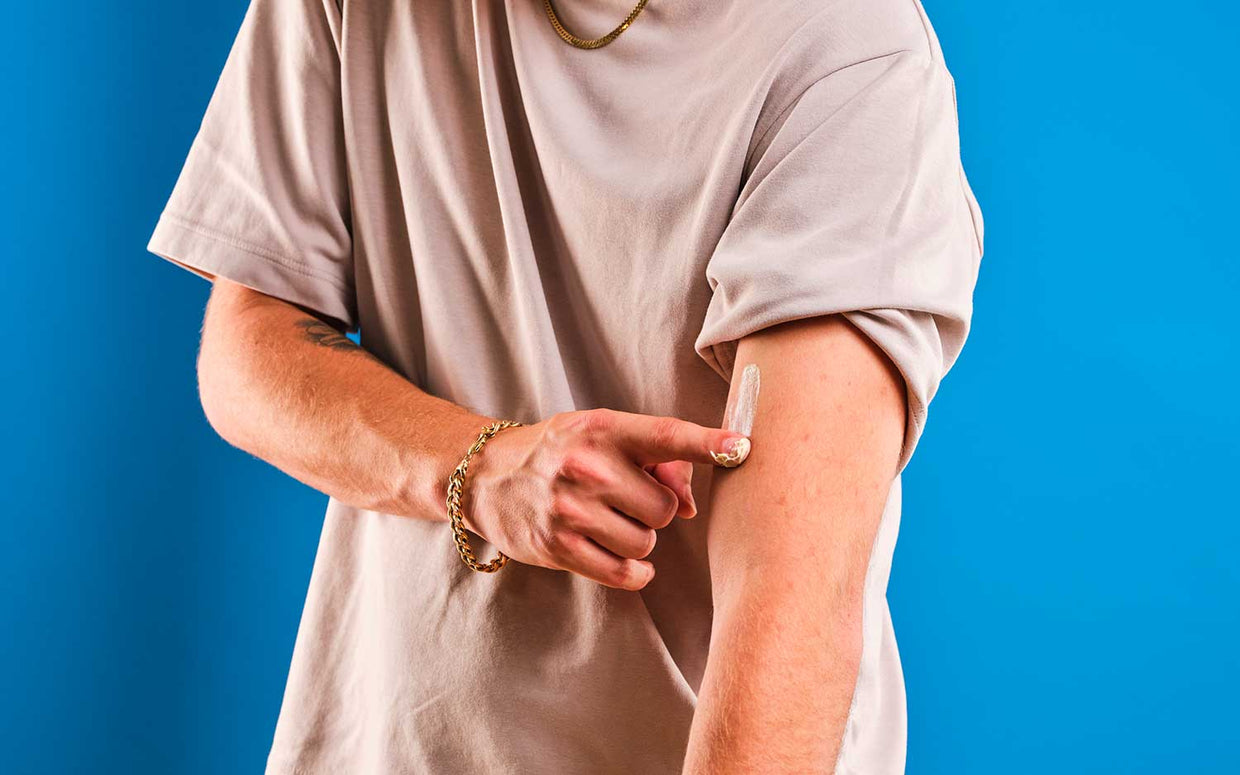 About FAB CBD Topicals
CBD topicals are great for localized concerns like that spot on your neck you're always rubbing or the knot in your shoulder that keeps grabbing your attention. CBD lotions, creams, salves, balms – basically anything you can apply to your skin falls under this category. Customers are deeply loyal to our CBD Body Salve and CBD Cream because we made both of them with a lot of care. We took our time finding just the right balance of texture, potency, and scent so that using our CBD topicals feels like a day at the spa.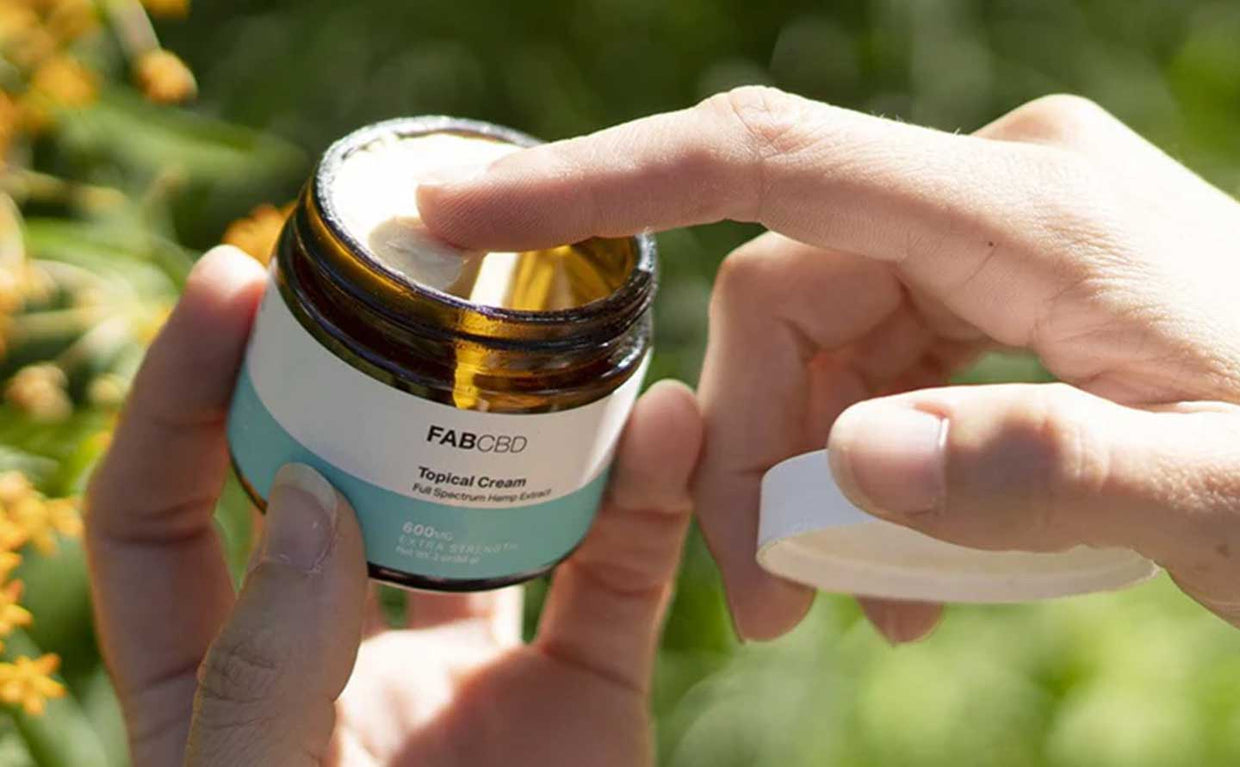 What is a CBD Topical?
Topicals are things like lotions and balms that go on your skin. So a CBD topical just takes it up a notch by adding CBD to the other ingredients in the formula.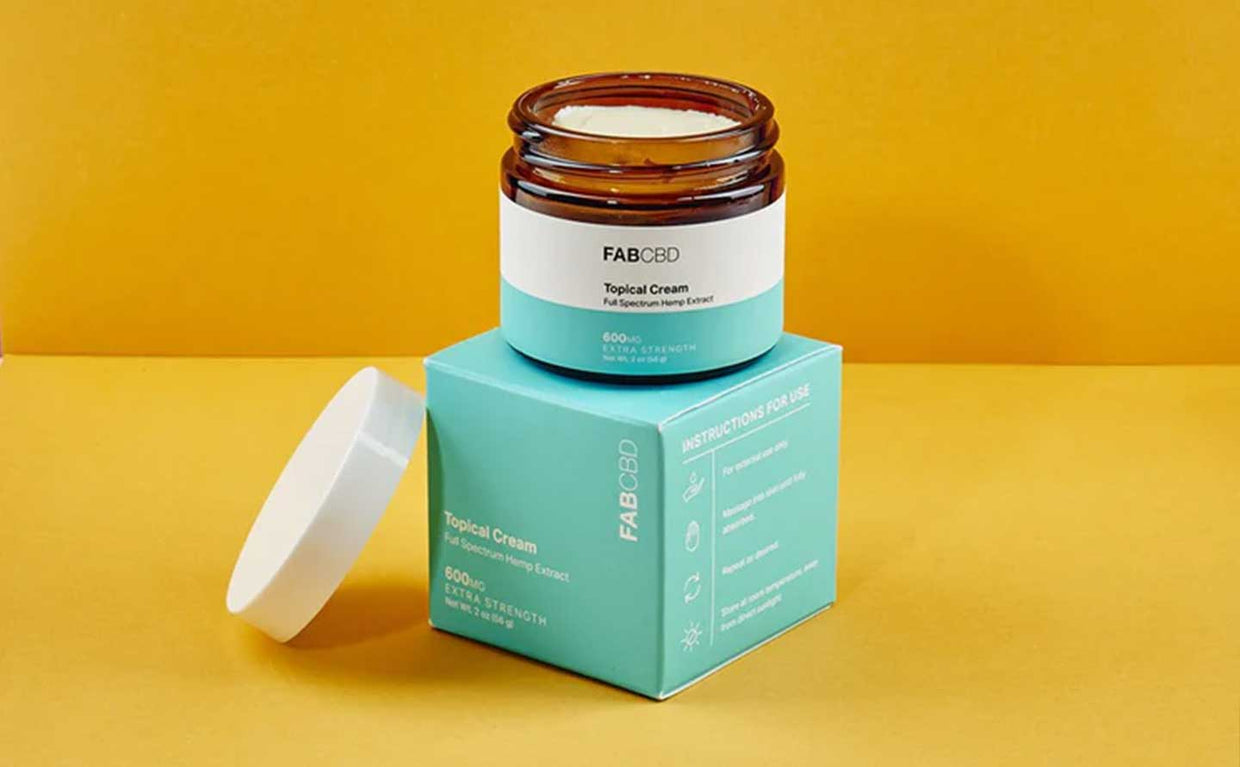 Why Choose FAB CBD Topicals?
Your skin absorbs what you put on it, so you only want the highest quality ingredients in your CBD topicals. We bring that in spades. All of our topical CBD products could stand alone as awesome creams or salves even without the CBD because we're so choosy about what goes in them. Then we make sure to hit potency levels that are most functional for our customers so you're sure to be using the best CBD topicals on the market.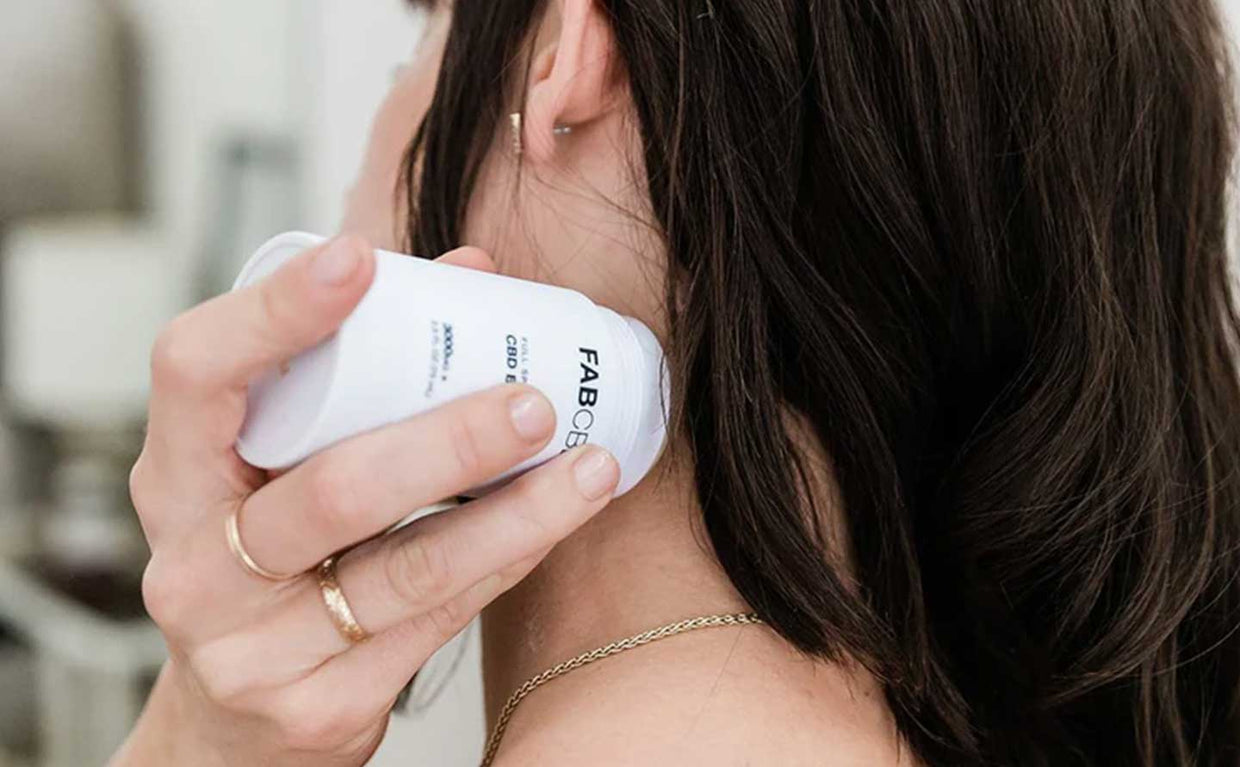 What Makes Our Topicals Different Than Others?
The purity of our ingredients and the potency of our topical CBD products are what make them different from the rest. We also offer two very different topical CBD options in our store so customers can enjoy what fits them best.
One of our CBD topicals is a soft, silky cream and the other is an invigorating CBD salve stick with hot/cold action for the skin. Both were formulated to offer targeted attention to external use areas of the body so that if you really only want to address one spot, you can just smooth the cream or salve on and let it do the work.
If you're choosing between the CBD salve and the CBD cream, you'll want to ask yourself what kind of sensations you're looking for. Right away you'll notice that the cream is very subtle and silky while the salve has the fresh scent of eucalyptus, camphor, menthol, and other essential oils that also bring a tingly hot/cold action to the skin. While many folks keep both at home, you can choose based on which scent and skin feel suits your needs best!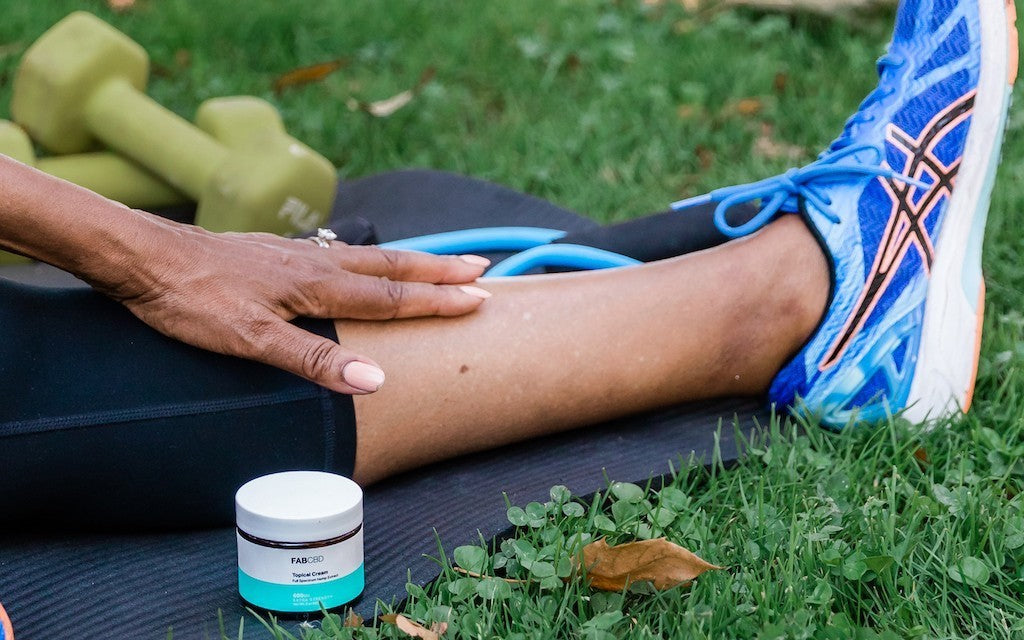 Using CBD topicals is easy! Just take a fingertip of the cream and work it into your trouble spot, or slide the CBD salve over the area of concern and leave as is or rub in more thoroughly for a more activated tingling.
Buying CBD topicals from FAB is easy. The website is simple and straightforward, and the customer support team is truly one of the best around. On top of that, if you'd like to put your order on subscription, you save 20% on any item included in that order, every time. You get to adjust the timing of the orders anywhere from every 2 weeks to 10 weeks. You can change or cancel the items in the order any time.
Knowledge Base
CBD Topicals FAQs
Topical CBD products have lipid-rich ingredients in them that act like a bandage to help increase absorption while preventing the other ingredients in the topical from evaporating.
That's up to you! They both contain the same powerful CBD, just in different potencies. Generally speaking our cream is considered milder and our salve is known as the heavy hitter due to its potency options and its invigorating scent.
In a sense, yes. If you are applying so much cream or salve that there is a lot of extra just sitting on top of your skin, you're probably wasting it. Your skin will not be able to absorb what isn't in direct contact with it, so only use as much as needed to lightly cover the particular area.
Yes, it is federally legal to buy CBD topicals in the United States.
While CBD is federally legal, each state has their own laws regarding CBD regulation. So you may want to check the laws in whichever state(s)or foreign countries  you are traveling to. 
Our CBD topicals were designed to smell as clean and pure as the high quality ingredients we put in there. The lotion has a very subtle odor, and the salve has a sharper herbal scent of rosemary mint.
Buy FAB CBD topicals online to get the most out of your purchase. You'll get the chance to sign up for our subscription program that gives 20% off any item included in your recurring order. You can alter or cancel your subscription at any time.