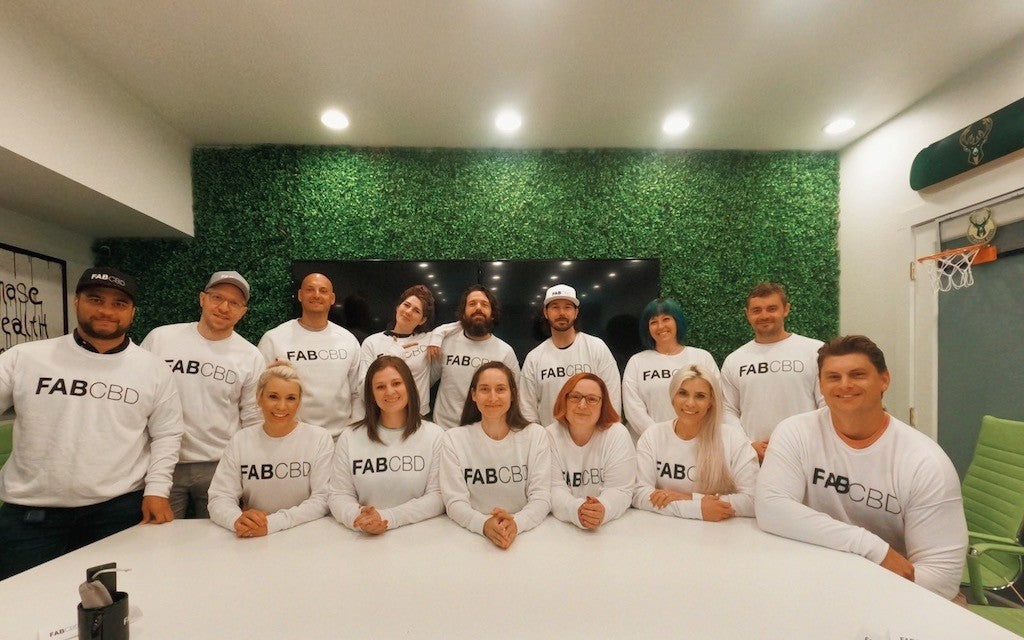 customer support
Have a question? Our dedicated, educated consultants will work with you to determine the best selection of products and the recommended serving to help you find more of the peace you need. We're here to offer something better. And we're here to help.If you don't find what you're looking for in our FAQ section, get in touch. We're here to help.
Frequently Asked Questions
CBD is an acronym for Cannabidiol (Can-a-bid-i-ol), a prominent naturally occurring class of molecules called cannabinoids found in the plant genus Cannabis Sativa L. CBD comprises up to 40% of the plant and is one of over 60 plus compounds found in cannabis. Of these compounds, CBD and THC are usually present in the highest concentrations, and are therefore the most recognized and studied. CBD is a non-psychoactive component of the plant that possesses a wide range of benefits and does not cause a high, unlike THC. Our bodies are made up of an endocannabinoid system and uses cannabinoids to maintain healthy cells and according to researchers, CBD may be the single most important cannabinoid ever discovered.3
All of our CBD Oil Drops are 1 oz bottles. The higher the milligrams of CBD the higher the strength or more concentrated the bottle is. We use a .5ml as a serving size. Here's a breakdown of CBD per serving in our products.
300mg Oil Drops – 5mg of CBD per .5ml
600mg Oil Drops – 10mg of CBD per .5ml
1200mg Oil Drops – 20mg of CBD per .5ml6
At Fab CBD we use solvent-free CO2 extraction. In other words, using the CO2 from the air we breathe to extract the beneficial molecules. Our CBD oil comes from an organically grown source in Colorado. We work directly with the manufactures and farm to ensure the highest quality products and the most efficient process from seed to sale. You can trust with Fab CBD you are getting exactly what you want and need and with the highest of standards.9
There's a few differences! Remember CBD works differently for everyone.
The Oil Drops are full spectrum while the Chews are made with CBD isolate, they are THC Free.
When you hold the Oil Drops under your tongue most of the CBD is absorbed into the blood stream right away. You're getting the full dose all at once. The Chews need to go through your digestive system first. They tend to slowly release the CBD over time, some CBD content is also lost in the digestive process so they contain more CBD.12
Head Office

Fab Nutrition, LLC
3770 S Pennsylvania Ave
Milwaukee WI, 53235

*We do not sell retail products out of this facility*