Sale price

$138.69

Regular price

$207.00

Shop Now

Sale price

$138.69

Regular price

$207.00

Shop Now

Sale price

$99.00

Regular price

$148.00

Shop Now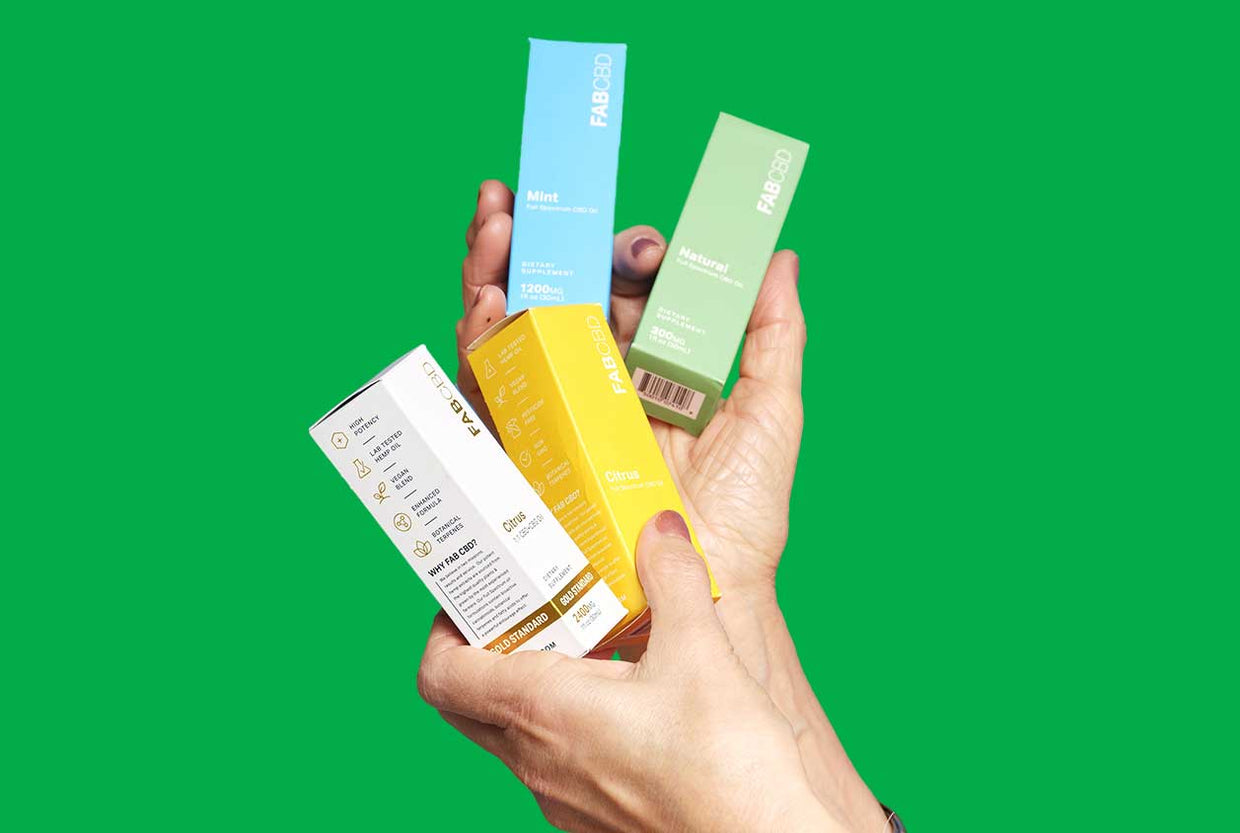 What to expect from FAB's CBD Products for sale
CBD comes in many forms, so there are quite a few CBD products you can choose from. You can order CBD as a liquid tincture, gummies, capsules, or in a variety of topicals. Even your pets can enjoy CBD! Each product has its own list of unique advantages, but there are some things that are the same across the board. All FAB CBD products are sourced from the finest hemp plants in the USA. We believe in leading with premium CBD oil extracts, consistent results, and delightfully personable service.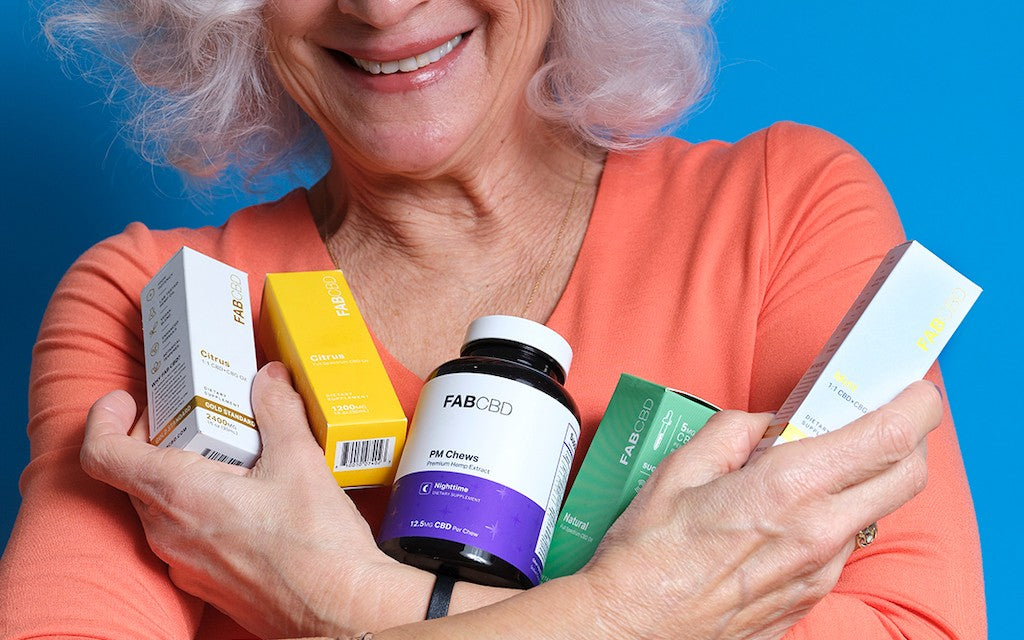 Easiest Way To Buy CBD Products for Wellness
We make it easy to order your CBD online. You can see our tabs are divided by CBD product type, and from there all of your options are laid out. Just click on what you're interested in, research as much as you want, and when you're ready, just add to cart and put your CBD order in for shipment.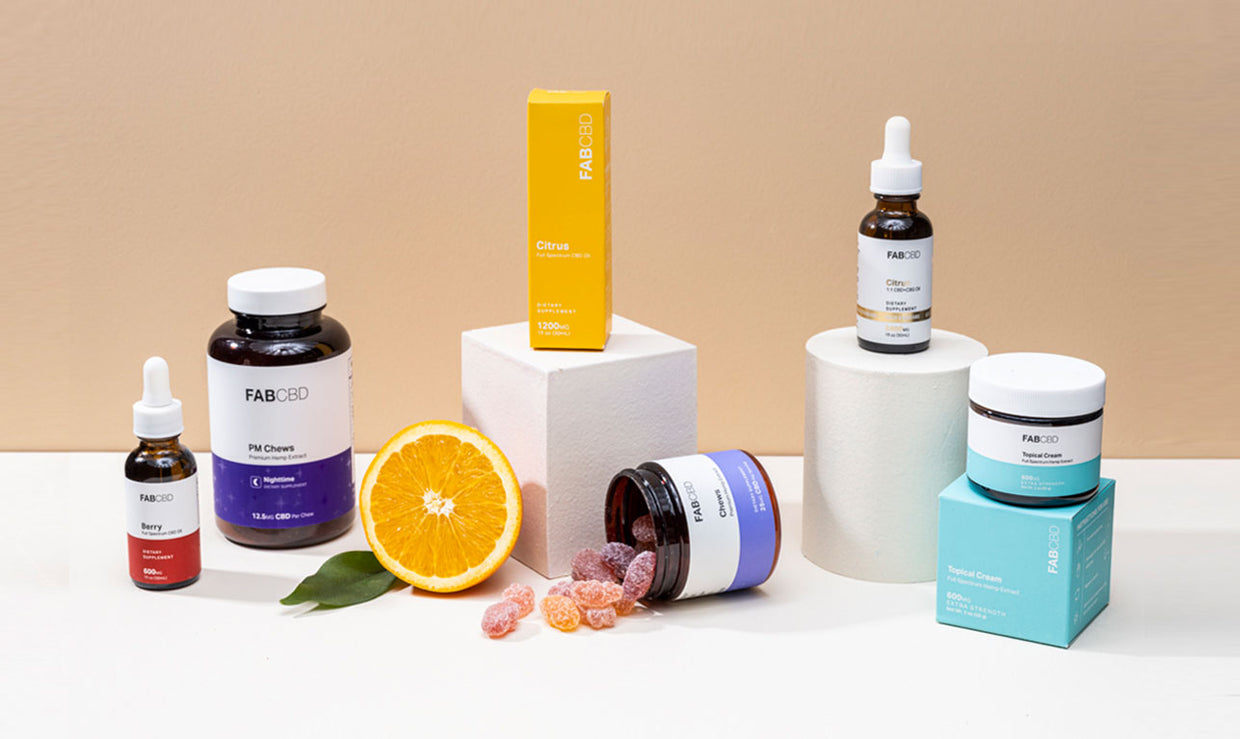 Choosing the right CBD product for you might feel daunting with all the noise out there, but we focus on providing what everyone's really looking for: the best quality at the best price, with the least amount of hassle. You get all of that with FAB, and none of the extra stuff that confuses you or slows you down.
We have grown our collection of CBD products slowly, only adding new CBD products for sale once we've nailed the formulation. We take innovation seriously and always make sure we get something right before we sell it. You can choose from full spectrum CBD Tinctures like CBD oil or CBD+CBG oil, full spectrum topical CBD in the form of cream or salve, CBD gummies both for anytime and specifically formulated for sleep, Complete Cannabinoid soft gels, and CBD Pet Treats.
FAB CBD products are head and shoulders above the rest because we are hyper-focused on clean, well-sourced ingredients that work together for a functional product. You won't find fillers or additives in any of our hemp products for sale, in fact, you can check third party lab reports on anything we sell.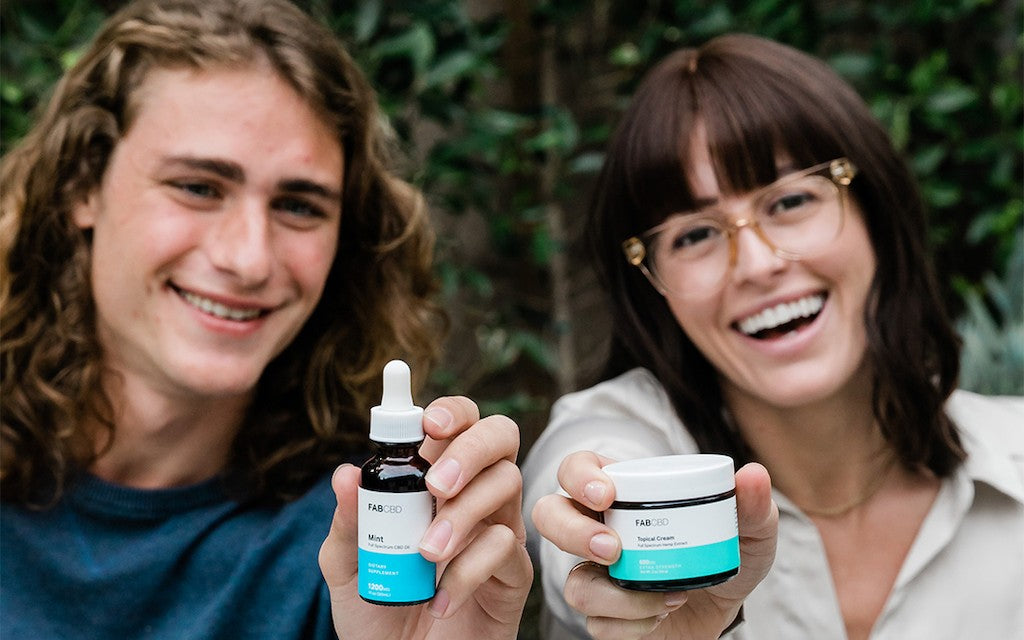 How To Use Our CBD Products
Aside from the goodness of CBD itself, there are some major benefits when you buy CBD products from FAB. Three of these perks include our 30-day money-back-guarantee, the Subscribe and Save discount club, and our stellar customer service.

We offer a 30 day money back guarantee so that you can shop without stress. You can't know for sure until you try something, and we wanted to make it easier for you to do so.
There is an option to join our Discount Club, which gets you 20% off any products that you put on recurring order. You can choose to have any product you want delivered to you every 2-10 weeks, making your experience perfect for your usage per each product! When you subscribe, you save, and that feels good!

Customer service can make or break your experience with any brand, and we're very aware of that. Having a responsive, friendly person helping you with questions or shipment issues really makes a difference. Our kind, personable staff gets back to you within 24-48 hours and really pulls out all the stops to help you out!
Knowledge Base
CBD Products FAQs
Share information about your brand with your customers. Describe a product, make announcements, or welcome customers to your store.
CBD stands for Cannabidiol, which is one of the many cannabinoid compounds found in the cannabis plant. 
CBD and hemp extract are terms that are often used interchangeably, but there is a difference if you're being technical. Hemp extract could refer to anything extracted from the hemp plant, whereas CBD is specifically one compound of the plant- cannabidiol.
Yes, it is federally legal to buy CBD products as long as they are derived from hemp plants that contain 0.3% or less of THC (tetrahydrocannabinol)
Full spectrum: contains all of the cannabinoids present in the hemp plant
Broad spectrum: contains all of the cannabinoids present in the hemp plant except THC
CBD isolate: contains only CBD (cannabidiol)
Before buying a CBD product, look at the ingredients to be sure there aren't any additives or fillers, check third party lab reports on the CBD brand's website, and check customer reviews.