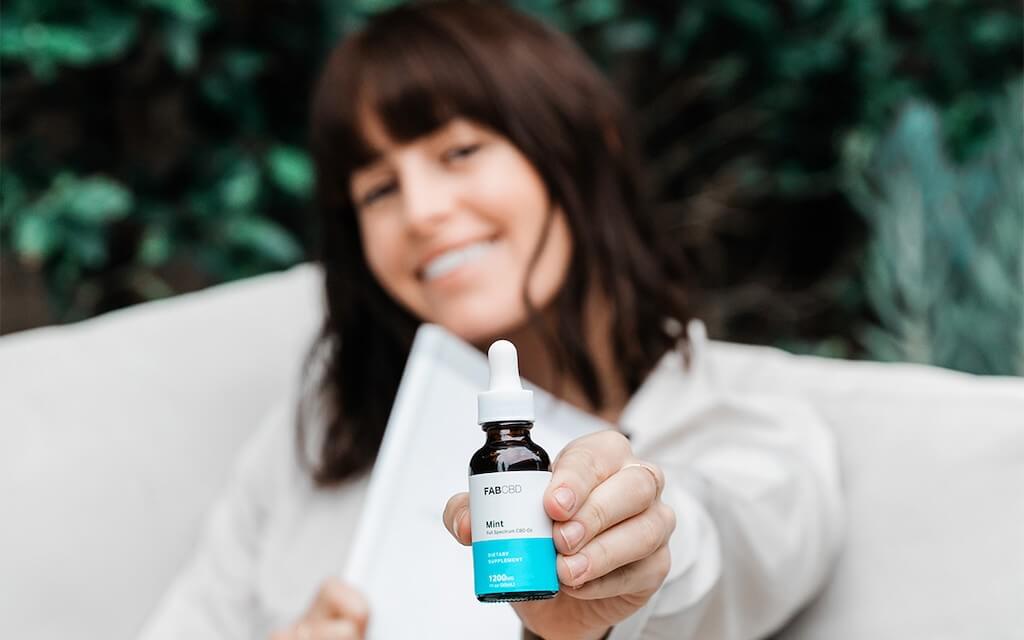 About FAB CBD Tinctures
CBD tinctures are an accurate and powerful way to add CBD to your wellness regimen. They are one of the fastest-acting and most effective methods of taking CBD. Oils are versatile in potency and flavor options, so they are often considered the best way to begin using cannabinoids. At the start of your CBD journey, it's important to find the right amount for your body. You can do that most easily with CBD tinctures because you can test out one amount of a particular potency and then slowly build until you find your sweet spot.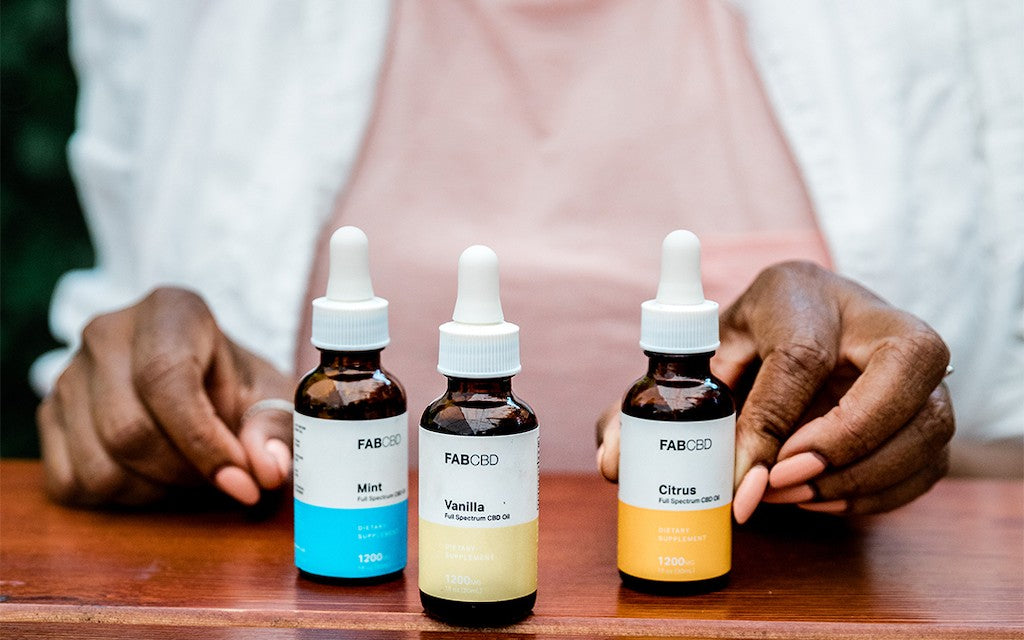 What are CBD Tinctures?
Tinctures are traditionally alcohol-based extracts, but in the world of CBD most people use the word to simply describe a liquid form of CBD that comes in a bottle with a dropper. We use MCT oil in our tinctures as the liquid part of FAB CBD oils. Because it's rich in natural fats, MCT oil is an
ideal carrier oil
for the cannabinoids and maintains the integrity and high quality of your CBD.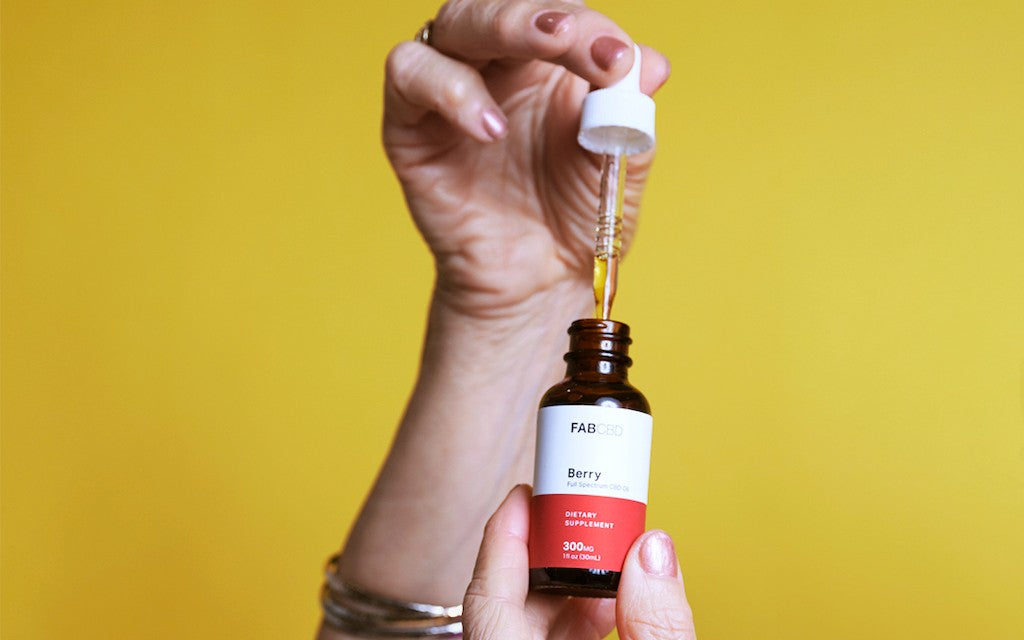 Why Choose FAB CBD Tinctures?
FAB CBD oil tinctures are made with potent, full spectrum CBD, which includes all the nutrients from the hemp plant including
powerful terpenes
that can lend an earthy smell and taste to the product. We made it easy for you to purchase CBD tinctures that fit your needs.
All of our bottles hold 30ml of liquid. From the strongest CBD tinctures for sale to the mildest, you have flavor options and easy instructions that make it effortless to add CBD to your day.
Both our CBD oil and CBG oil include the full range of cannabinoids and terpenes originally found in the hemp plant. In other words, both options give you access to the richest cannabinoid profiles available.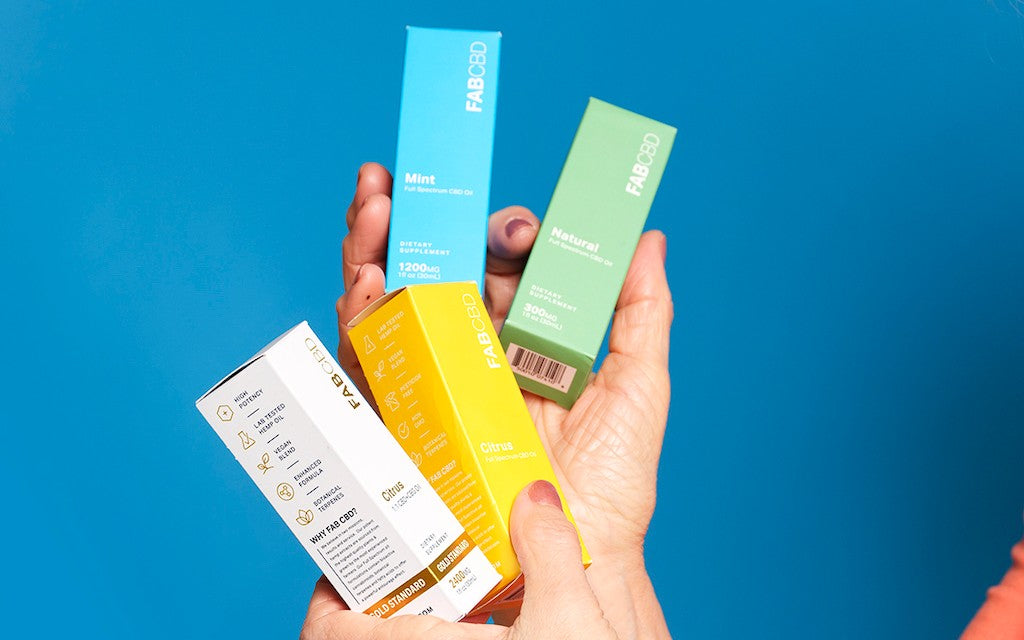 What Makes Our Tinctures Different Than Others
To create the best CBD oil tincture for sale, we start with organic, top quality hemp grown in the U.S. Then we use the cleanest and most preferred extraction method in the industry– CO2 extraction– to get the terpenes and cannabinoids separated from the stems, leaves, and flowers of the hemp plant. Next, we combine that good stuff with MCT oil (medium chain triglycerides) from coconut and sunflower seeds.
Lastly, if it's a flavored variety, we add natural flavoring and leave it at that. No preservatives or fillers or distracting ingredients here! Our CBD tinctures are designed with quality and functionality first, so we can deliver the purest and most effective supplement to our customers.
We've got two main categories of high potency CBD oil tinctures. One is a full spectrum CBD oil with Cannabidiol taking the lead, and other cannabinoids and terpenes making up the supporting cast. The other full spectrum CBD tincture option puts CBG (cannabigerol) in a 1:1 proportion to CBD. That means you still have the whole supporting cast, but there are two lead characters. Luckily there's something for everybody at FAB. Remember, you've got 30 days of money-back guarantee to work with, so select what you think looks good and try it out. We keep our prices low and our quality high so that shopping for CBD doesn't add to the stress you're already trying to get rid of!
We made a range of concentrations to make taking your CBD as easy as possible. We matched up our bottle size with potencies that make sense so you can take proper servings all the way to the last drop. The strongest CBD tincture that we make is 2400mg CBD per 30ml bottle. That means each suggested serving size (½ dropper) contains 40mg of CBD. Of course, you can tailor your amount of CBD as you wish, taking less or more as needed.
Knowledge Base
CBD Tinctures FAQs
Yes. A tincture is technically an alcohol-based extract. However, in the CBD world, it's usually a term that just means "liquid."
Full spectrum gives you the fullest profile of cannabinoids, which means your chances are best for getting the very most out of your CBD. However, broad spectrum CBD has a very similar cannabinoid profile, it just has the THC taken out completely. Neither will have psychoactive effects, it just comes down to personal preference.
Shake the bottle, then squeeze the dropper and release, which loads it up about halfway. Drop the oil under your tongue and hold for 30-60 seconds while you absorb the compounds under your tongue, then swallow.
The short answer is: the one that helps you feel your best. The long answer is: everybody's different. Start with a lower potency like 300mg or 600mg and only worry about buying the higher doses if you feel like you need them.
As with potency, dosing is different for everybody. We recommend using half-dropper increments so it's easier to keep track of what you're taking. Start with half a dropper and increase as needed, giving yourself 5-7 days of a steady amount before increasing. Pay attention to how you feel and then make the call.
Though it's often well-tolerated, CBD can cause side effects like dry mouth, diarrhea, reduced appetite, drowsiness and fatigue. CBD can also interact with other medications you're taking, such as blood thinners. Make sure you check with your doctor before adding CBD to your wellness regimen, especially if any of your medications have warnings about grapefruit seed oil.