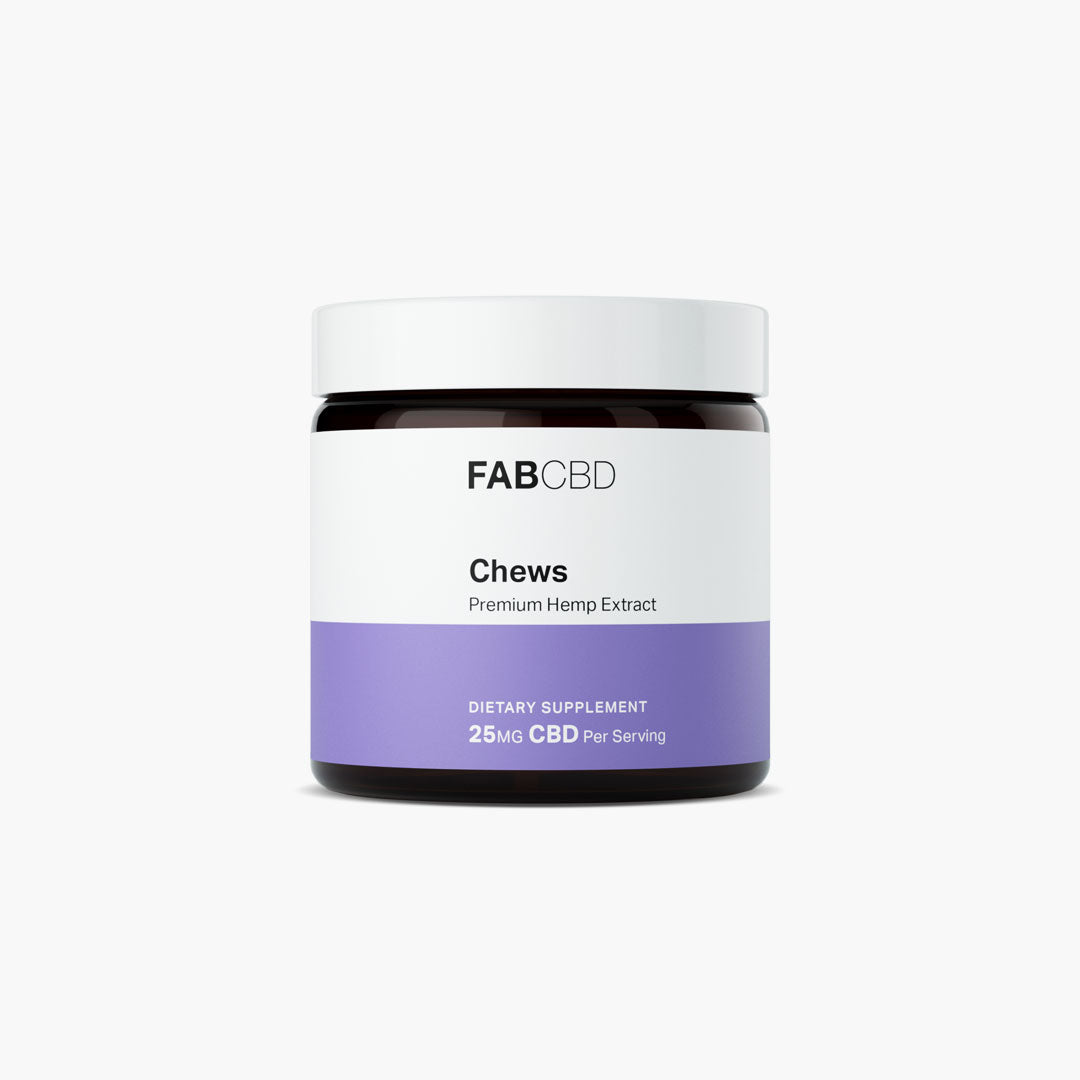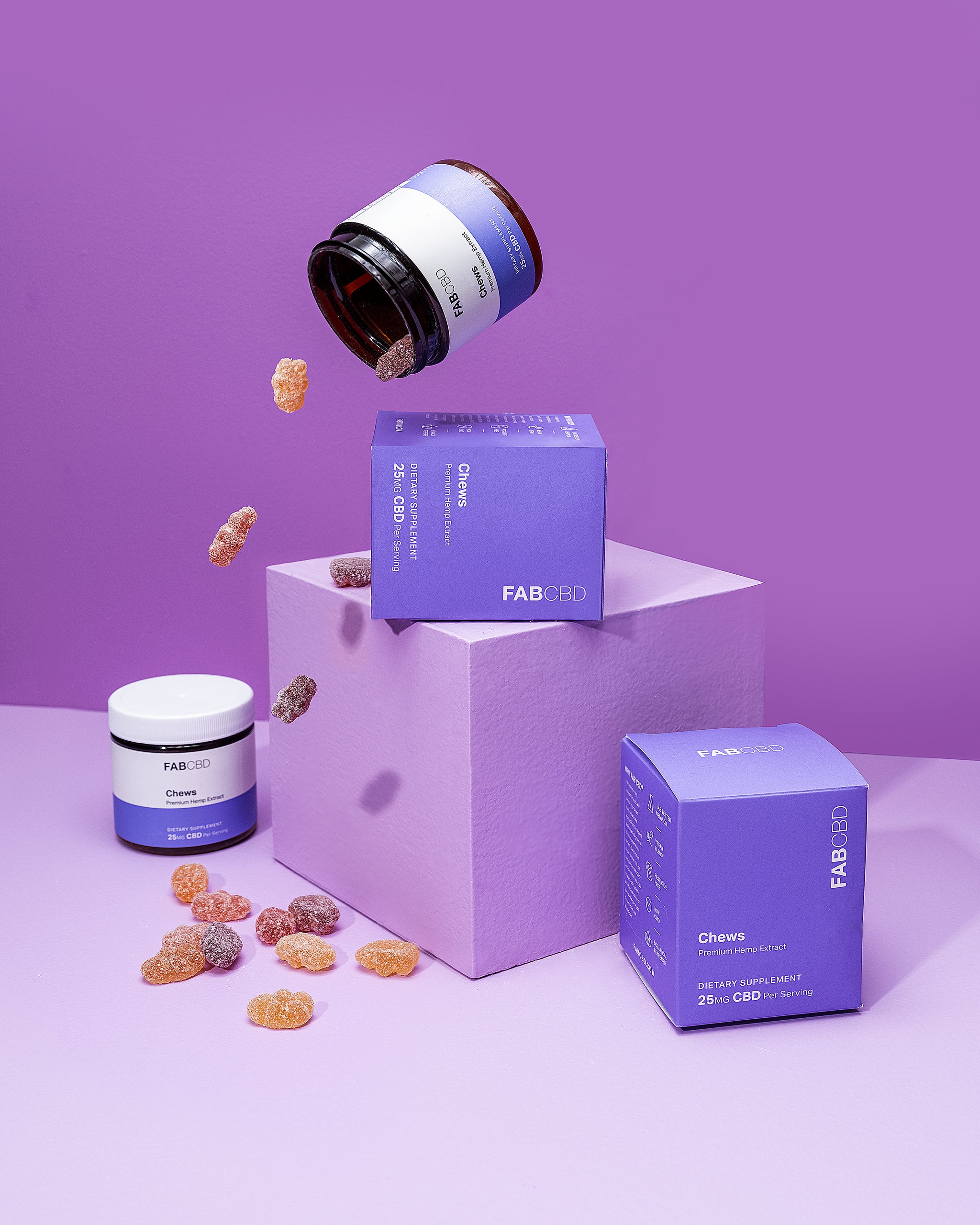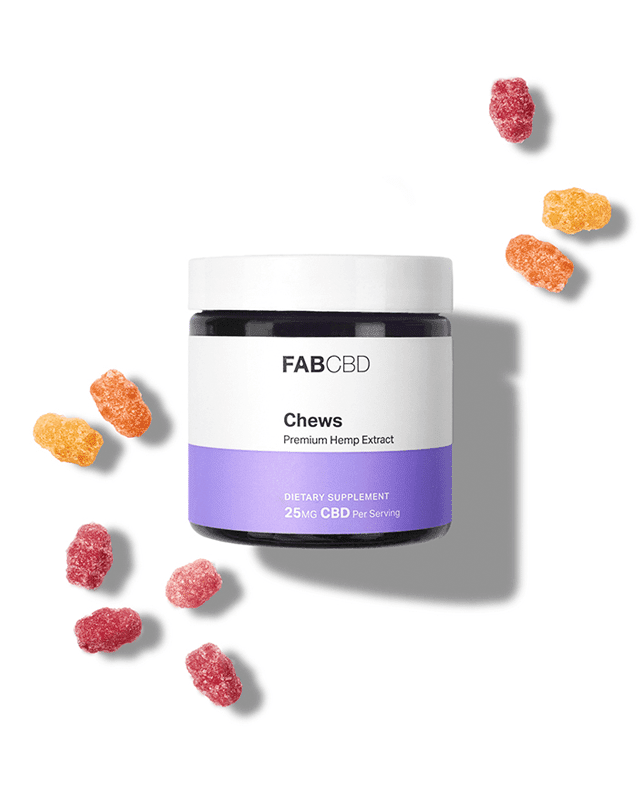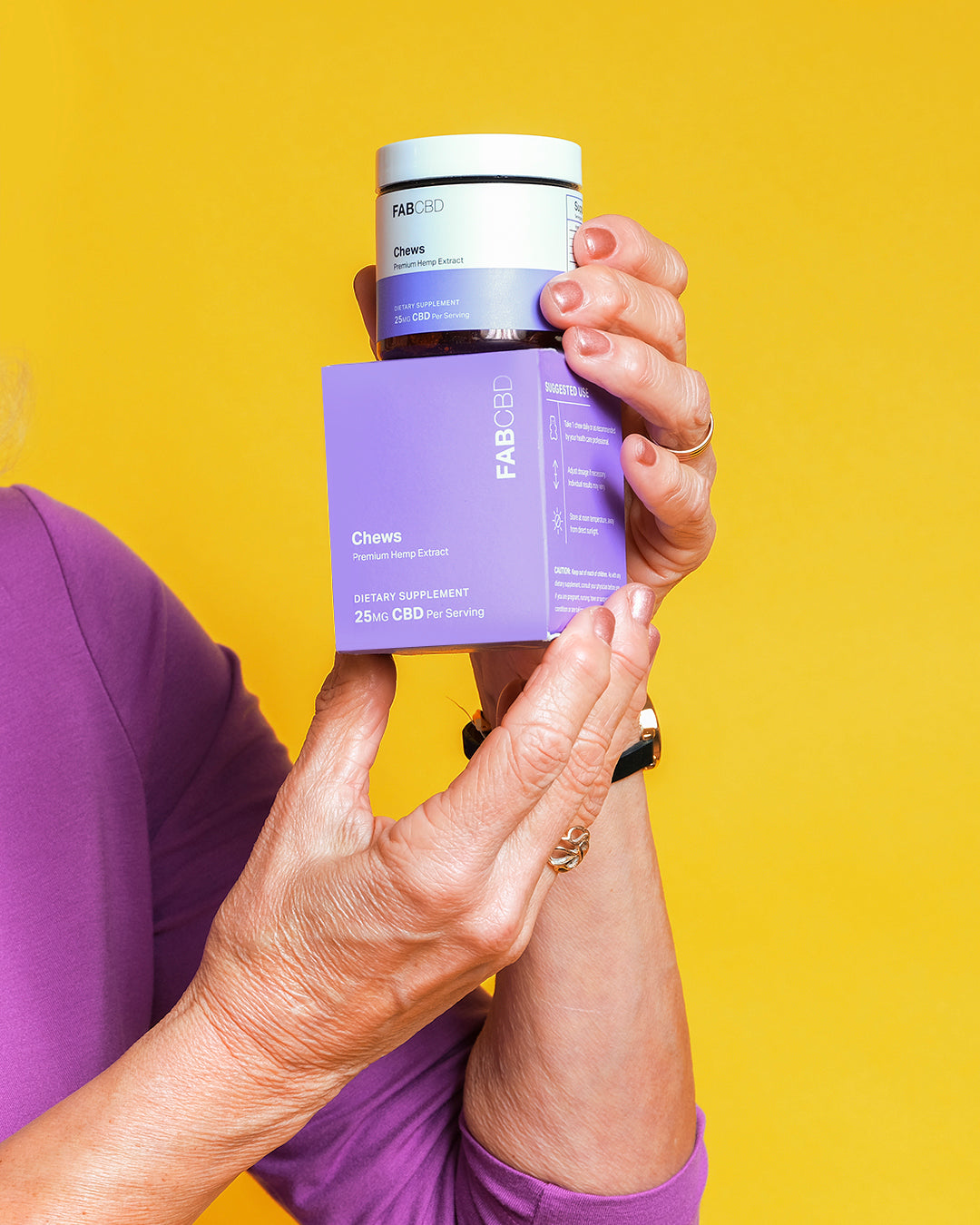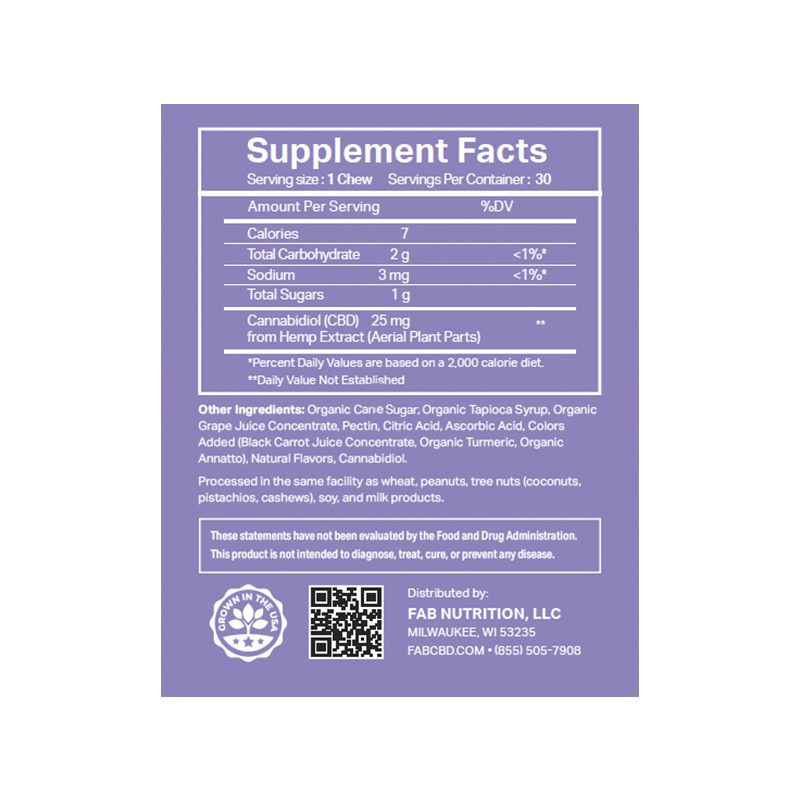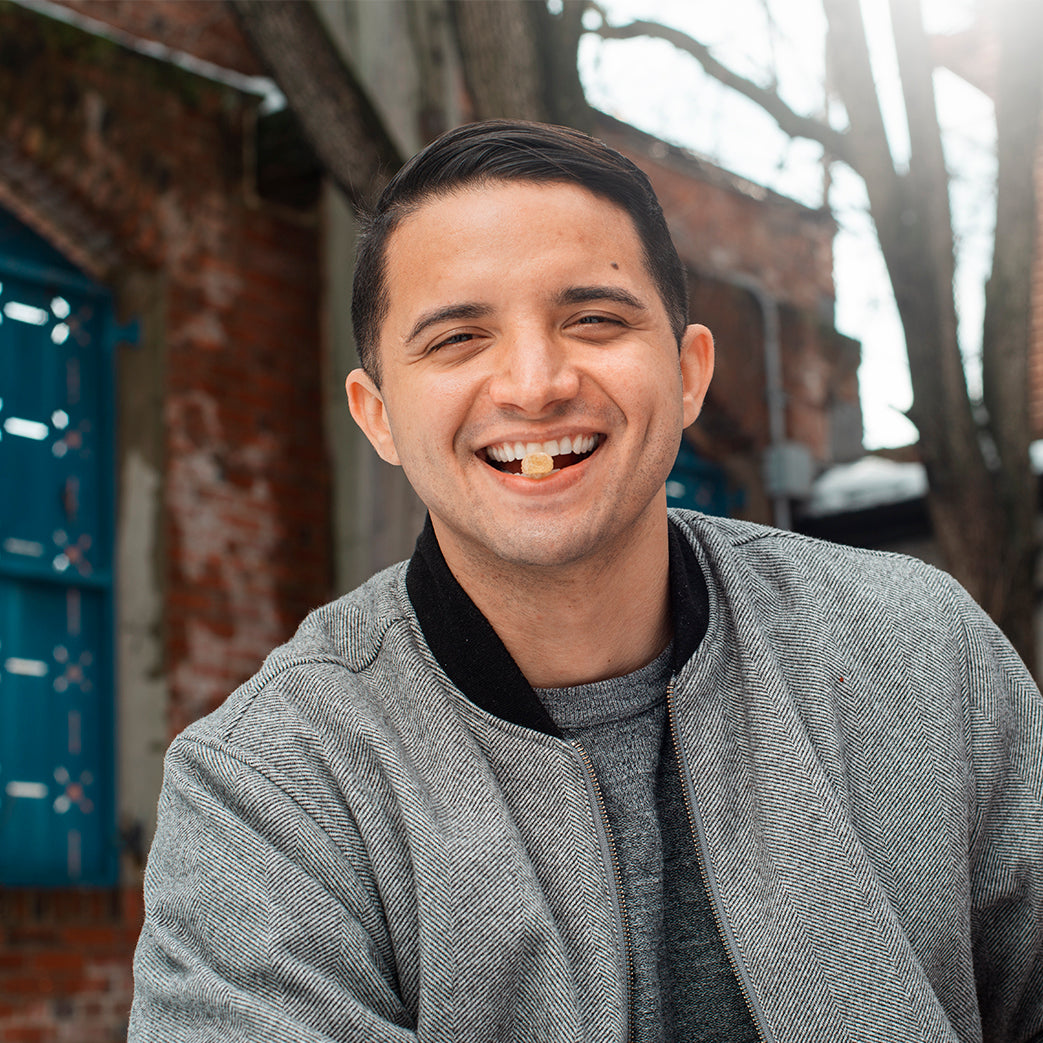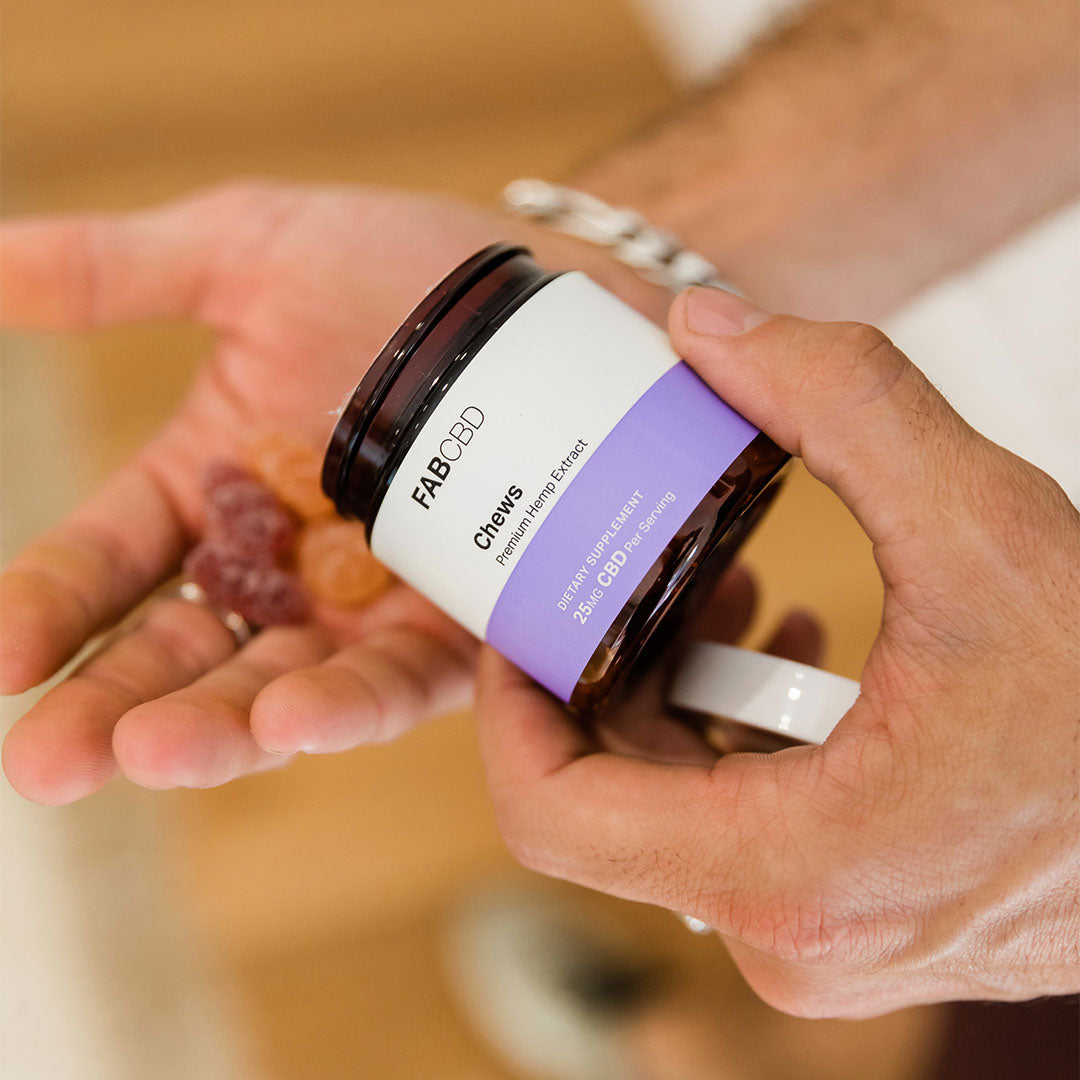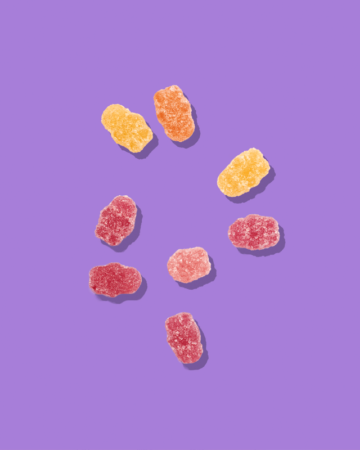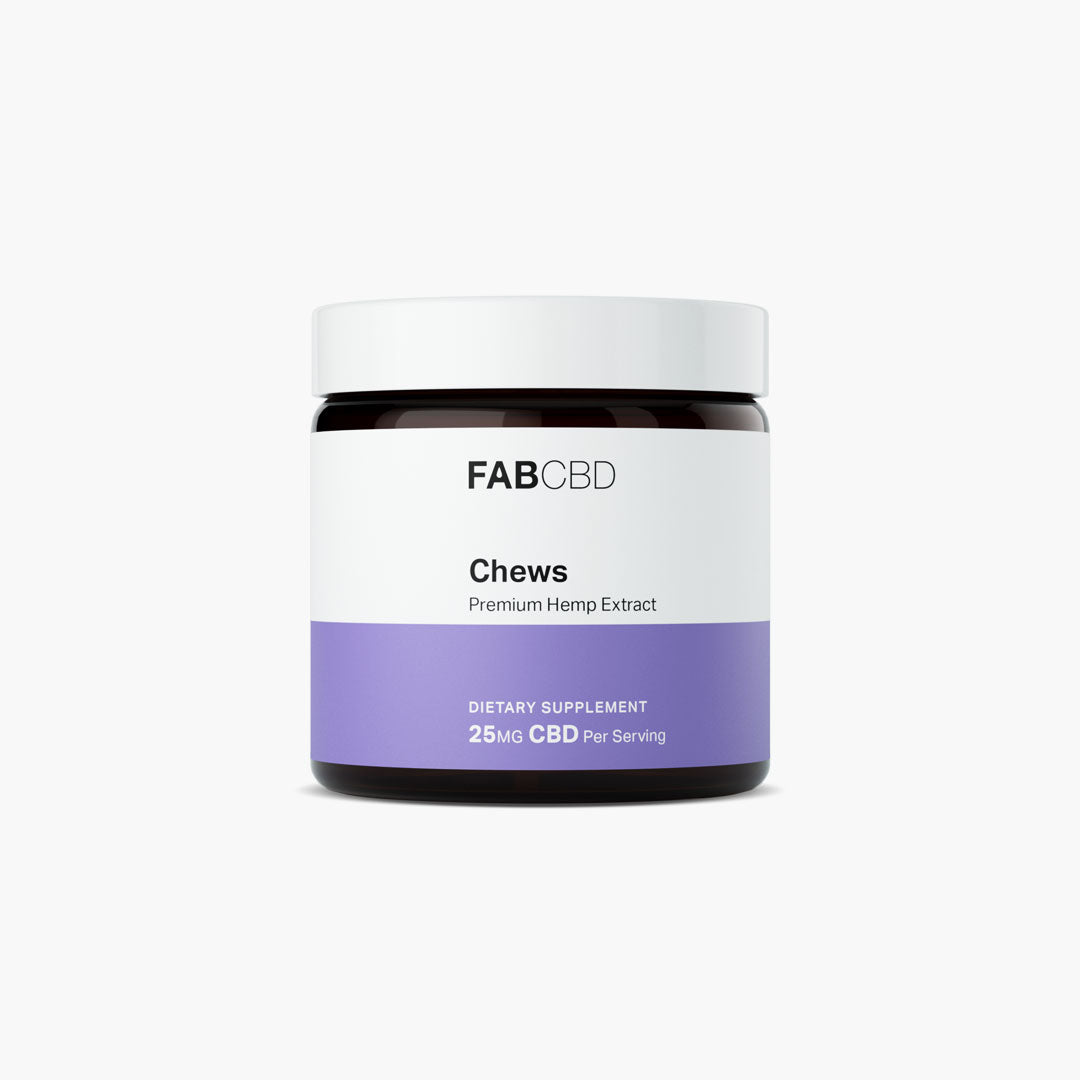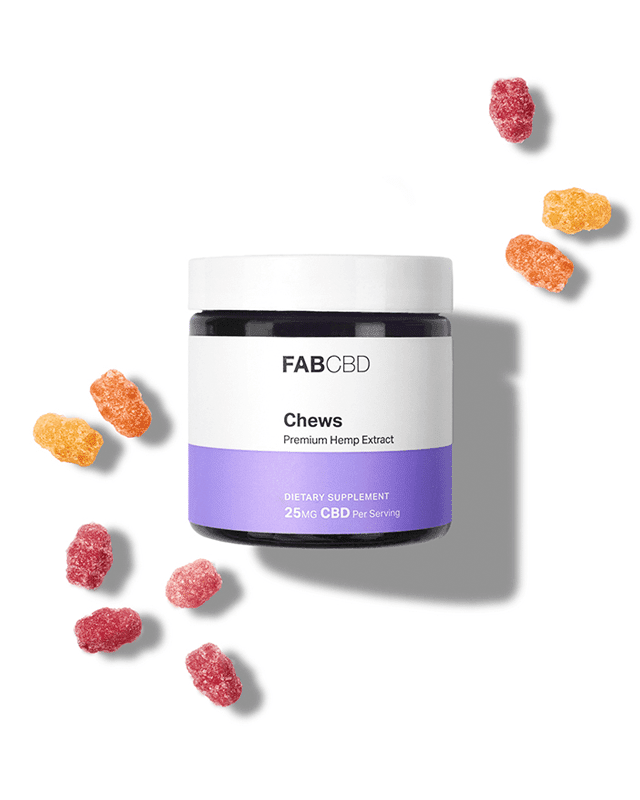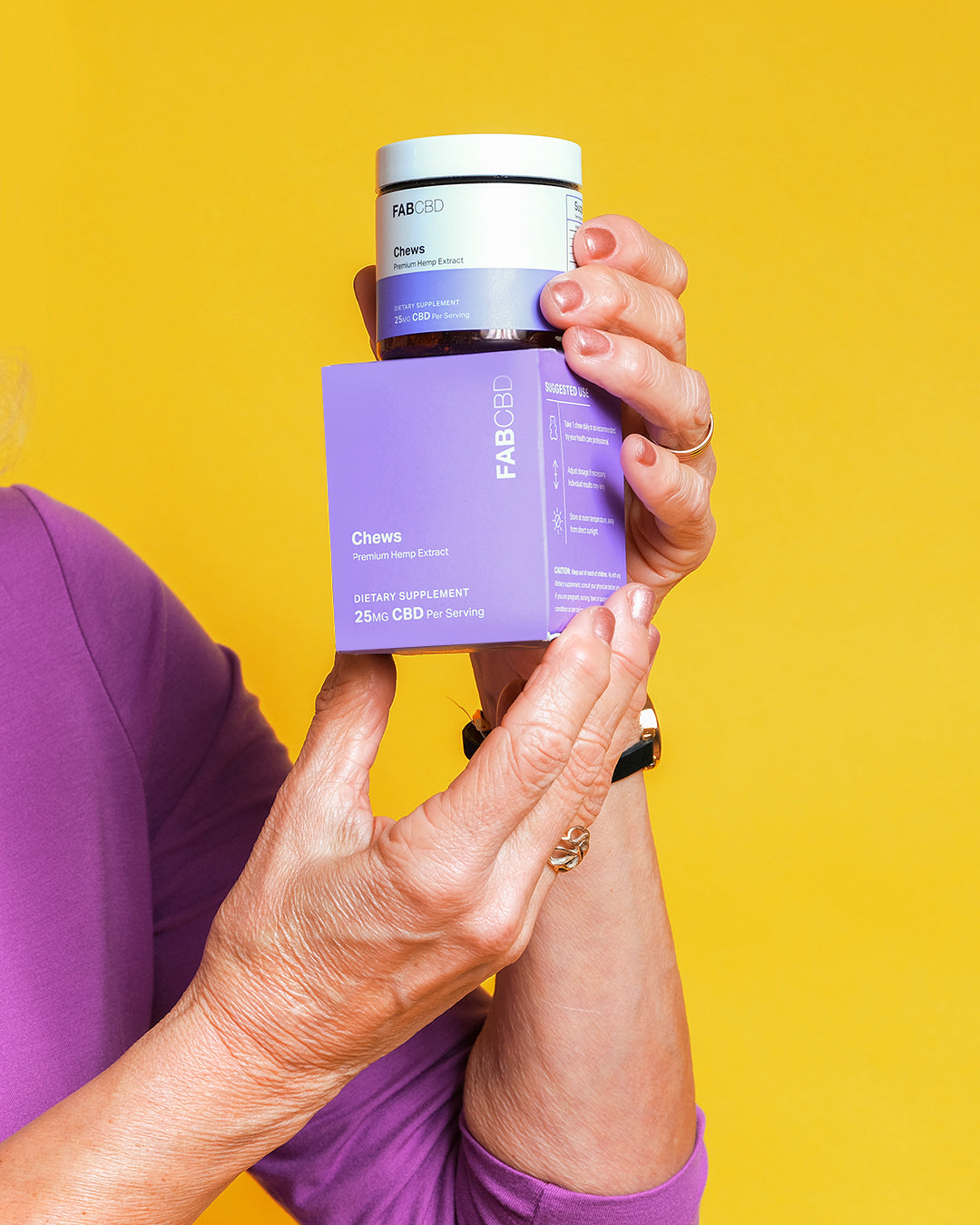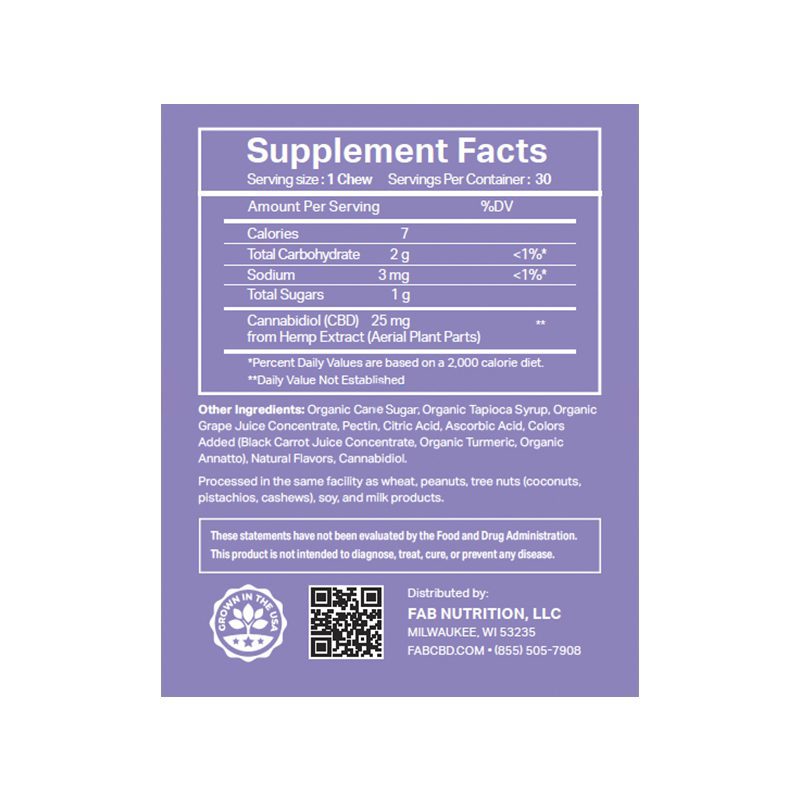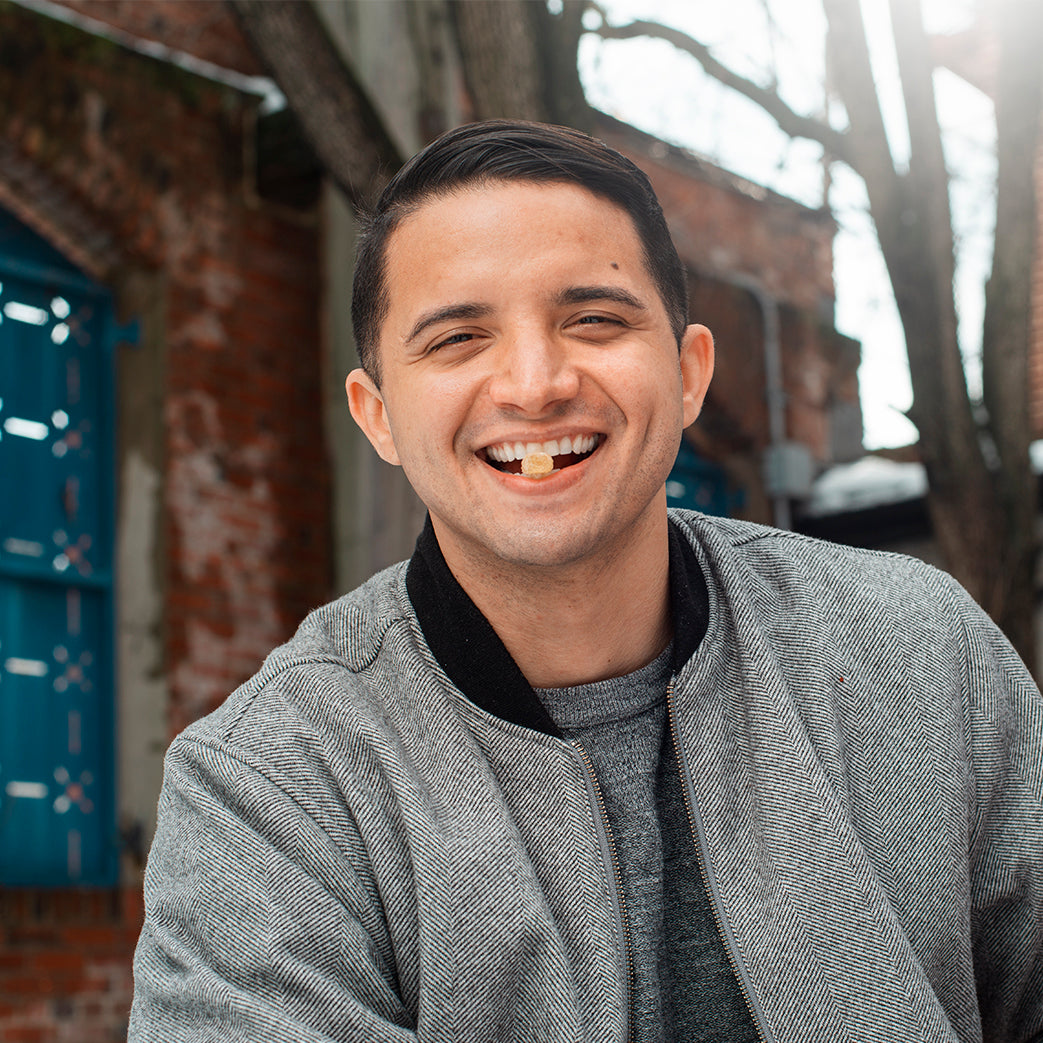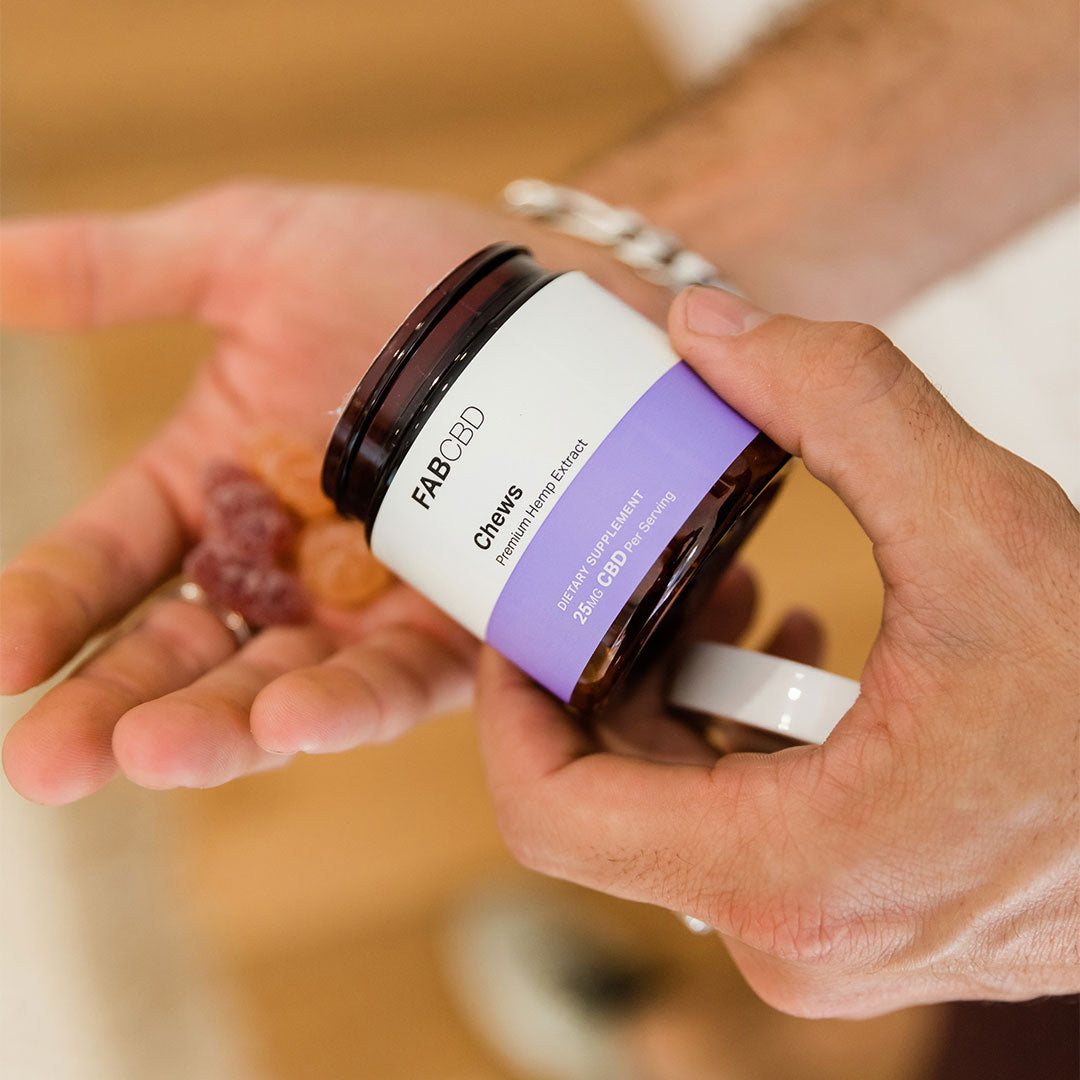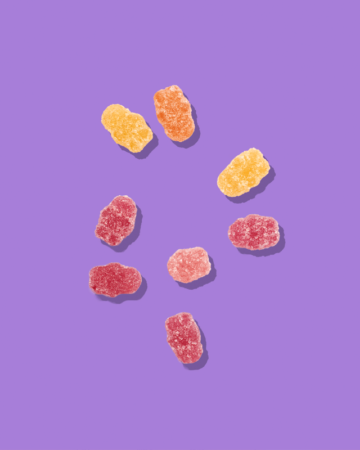 Anytime Gummies
Our 25mg "Anytime" Chews are the best CBD gummies around! Good for anytime, anywhere, "'Anytime" CBD gummies are THC-FREE and a tasty way to have a CBD treat, even when you're out and about! They're gluten free, non-GMO, fruit flavored, and vegan because they're made with pectin instead of gelatin. You probably want to buy CBD gummies that are ideal for your on-the-go needs, easy to take at work, or even work well as a post-workout recovery supplement, and you've finally found them. These CBD gummy chews contain 25 mg of CBD isolate per gummy, with other natural ingredients (30 servings per bottle). Because they are not made with broad spectrum CBD or full spectrum CBD, the earthy taste of terpenes is not present to distract from the fruity deliciousness!
Secure & Trusted Checkout with
Secure
Checkout
Free Shipping
Above $99
30 Days
Moneyback
"Then discovered your gummies that are 25mg which I get better results and taste great. Will be ordering more soon."
BEST SELLER! Vegan, low calorie, delicious, 25mg of CBD isolate and 30 servings in each jar! 
Organic Cane Sugar, Organic Tapico Syrup, Organic Grape Juice Concentrate, Pectin, Citric Acid, Ascorbic Acid, Colors Added (Black Carrot Juice Concentrate, Organic Turmeric, Organic Annattol, Natural Flavors, Cannabidiol (25mgs each)

Processed in the same facility as wheat, peanuts, tree nuts (coconuts, pistachios, cashews, soy and milk products)
Take 1-2 cbd gummies a day or as needed. These gummies are able to be taken during the day or at night.
WARNING: Consuming this product during pregnancy exposes your child to delta-9-THC, which can affect your child's behavior and learning ability. For more information go to www.p65warnings.ca.gov/cannabis.

Free Shipping on Orders Above $99

Secured Payment & Checkout

30 Day Money Back Guarantee

Easy Returns

Free Shipping on Orders Above $99

Secured Payment & Checkout

30 Day Money Back Guarantee

Easy Returns
PROPER
SERVINGS

PESTICIDE
FREE

CANNABINOIDS &
TERPENES

NON GMO
SOURCES

ORGANICALLY
GROWN

FARMED IN
COLORADO
99%
would recommend this product
Anytime Gummies

Highly recommend. They are tasty and effective. I take in morning and at night for calming. Wish they sold 10mg doses. I cut them, 25mg, in half. It's good to start low dose and increase dosage if/when necessary.

F

FABCBD

3 weeks ago

Thank you so much for your feedback, Bob. We appreciate your review!

katherine h.

Verified Buyer

easy to take

good results from this product

F

FABCBD

3 months ago

So glad to hear! Thanks for leaving your feedback, Katherine!

Christopher G.

Verified Buyer

Excellent

Very flavorful and relaxing!

F

FABCBD

3 months ago

So glad to hear you enjoy everything, Christopher!

Saundra F.

Verified Buyer

loves them

Husband takes daily, loves them

F

FABCBD

4 months ago

We're so happy to hear that! Thank you for sharing, Saundra!

They work!

There are a lot of different CBD products out there but very few do what they say they do. I have turned a few people onto this brand after they had given up on the idea of CBD products altogether. They have all remarked that they were pleasantly surprised to see the product work and are now also consumers of FAB CBD products!

F

FABCBD

4 months ago

That is amazing, Jane! Thanks so much for your feedback and sharing to your friends and family!

When you need an extra boost!

I use these when I have a lot of walking to do, or major shopping. It just works!

F

FABCBD

5 months ago

We are so happy to hear this, Linda, thank you for sharing!

Great gummies

The quality of the gummies is amazing.

F

FABCBD

5 months ago

Thanks so much for leaving your feedback, Marie! We are happy to hear you enjoy the gummies!

Brad Hutcheson H.

Verified Buyer

F
Reviews Loaded
Reviews Added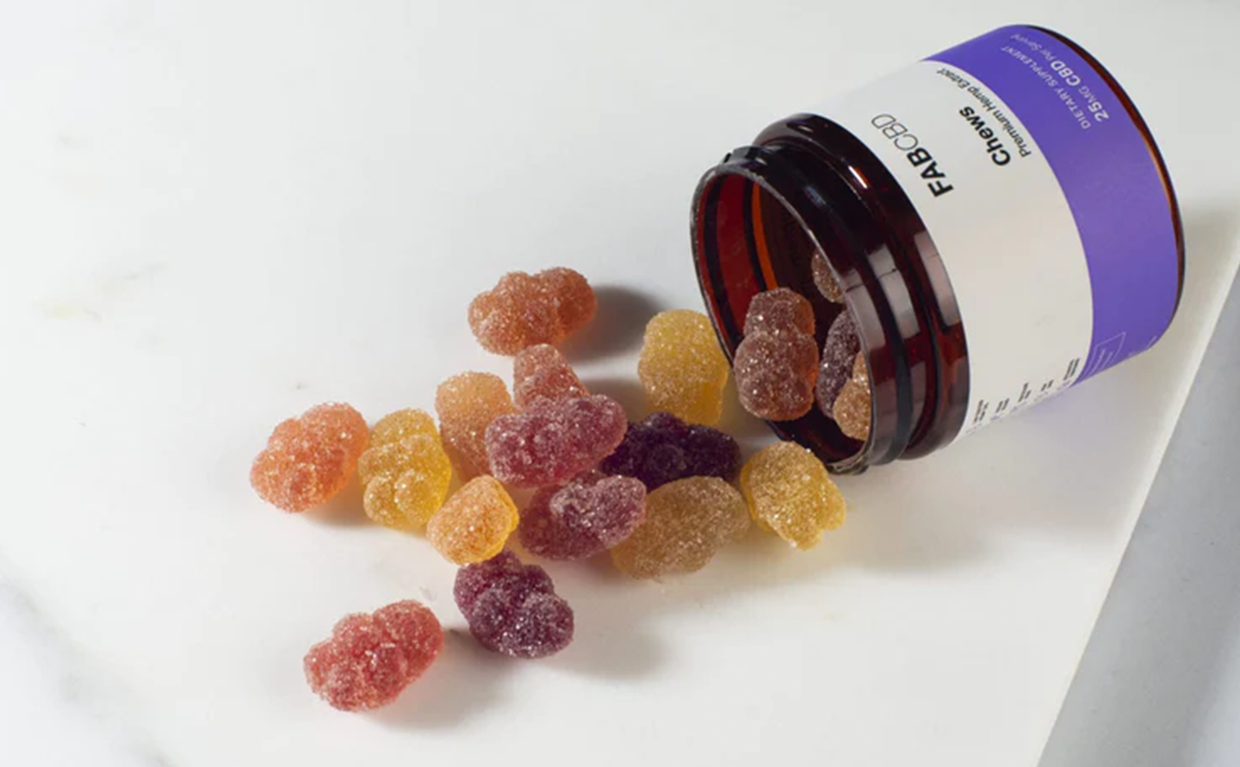 WHAT'S IN OUR ANYTIME GUMMIES?
FAB's "Anytime" CBD Chews were crafted to be as simple and straightforward as possible:
Natural Colors (organic concentrated apple, organic carrot, organic black currant)

Organic Cane Sugar

Pectin

Citric Acid

Ascorbic Acid

Natural Flavors

Hemp Extract — CBD Isolate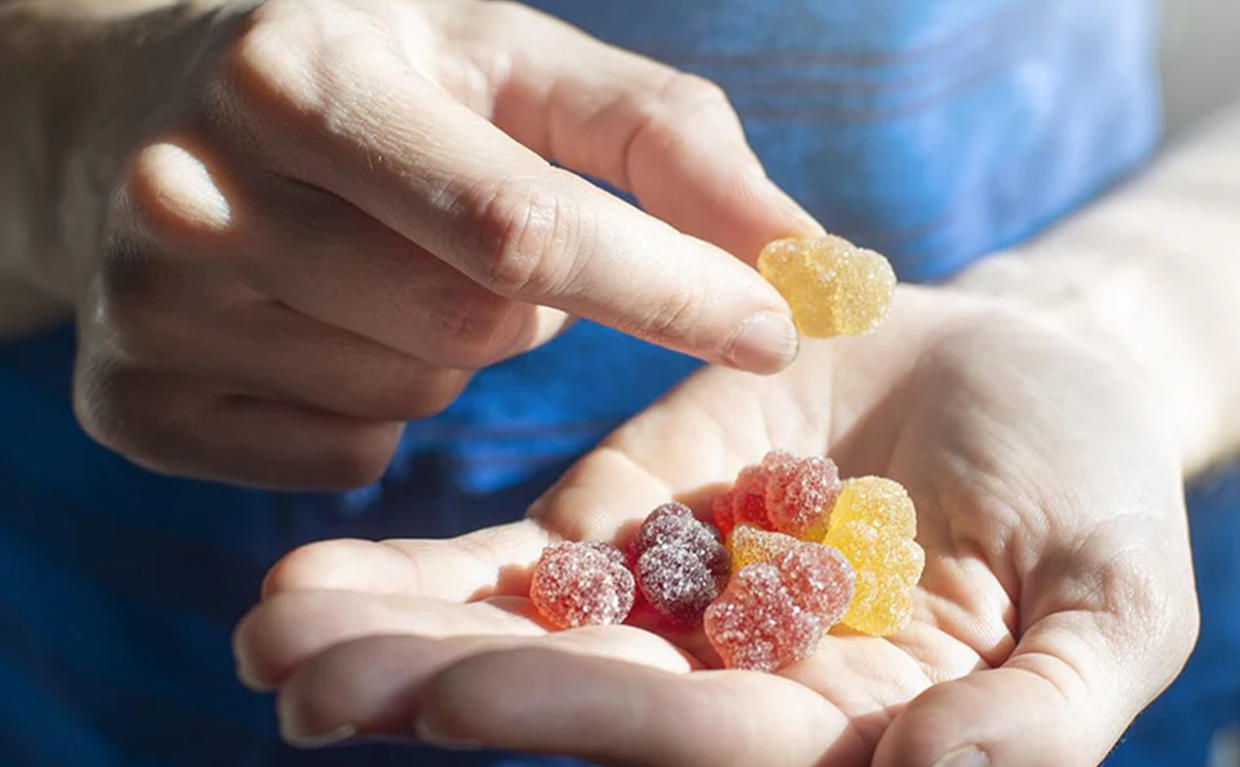 THE BEST CBD GUMMIES AROUND
FAB CBD Chews are great to stash in your backpack, work bag, gym bag, or even your pocket. They're amazing for all of your on-the-go needs because they were designed with your lifestyle and well-being in mind. With our vegan CBD gummies, you won't have to worry about having to transport a delicate glass dropper bottle of CBD oil tincture around. Our verified customer reviews show that people are extremely happy with both the ease and convenience of these tasty little gummies. If it's your first time buying CBD you may have questions about different types of CBD products that various CBD brands make. CBD isolate gummies may be just the ticket for getting the organic hemp you want into your day.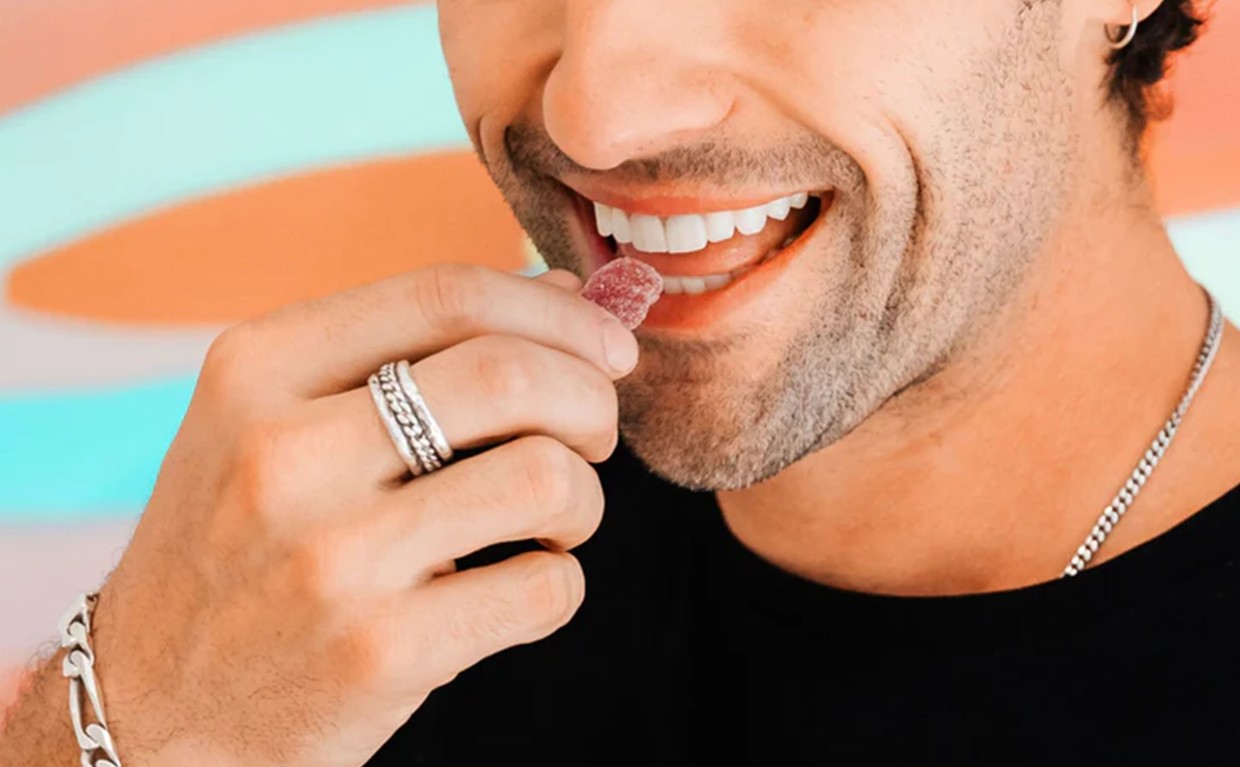 HOW TO USE ANYTIME CBD GUMMIES
For best results, you should consume 1-2 "Anytime" CBD Chews, as needed. Each CBD gummy contains one 25mg serving of CBD. Just like with many other dietary supplements, consistency is also key with taking CBD Chews. Moreover, you should also talk with your doctor about what the best recommended dose of CBD gummies for your particular needs should be. You can also discuss potential health benefits and side effects with your physician. Keep in mind that everyone's different and the dosage varies from person to person! If you're worried about THC content, you can always inspect the certificates of analysis from third party lab testing that are available on the site. Rather than broad spectrum CBD gummies or full spectrum CBD gummies, we've chosen to make ours with CBD isolate, so it's just CBD extract, rather than the full array of cannabinoids.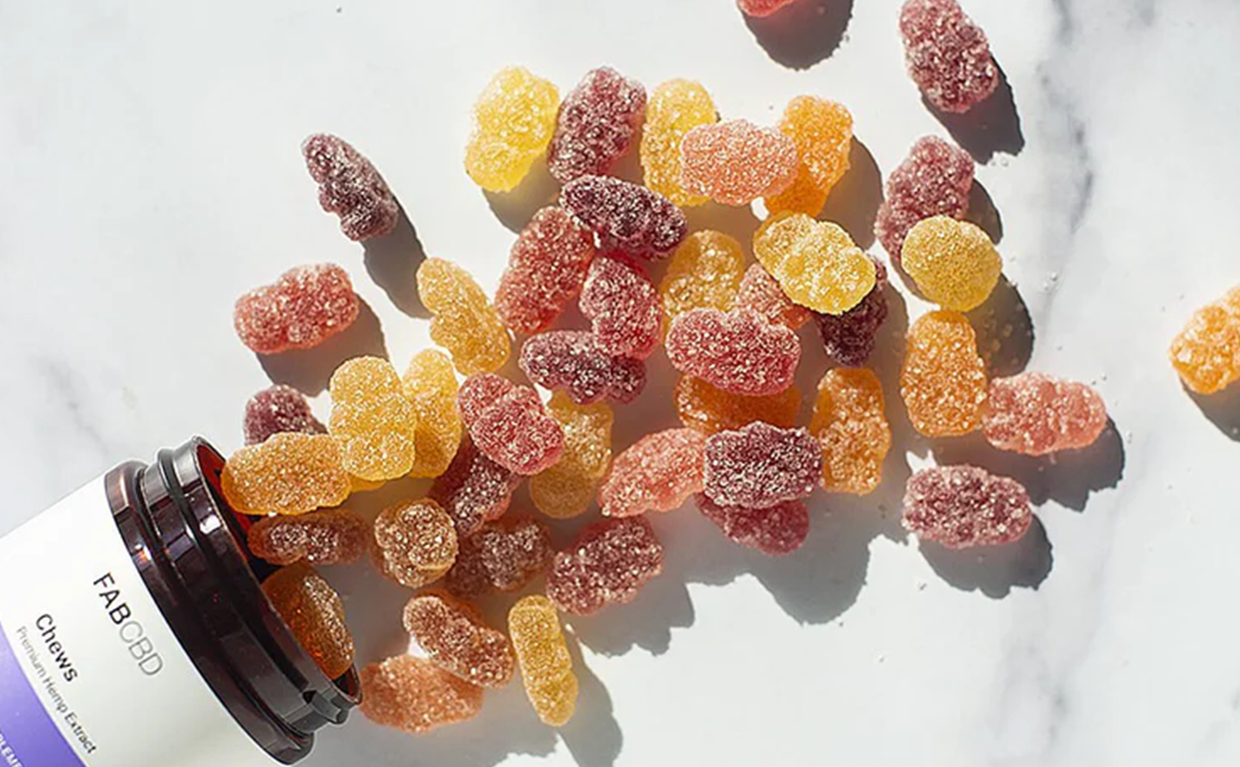 WHY BUY OUR VEGAN CBD GUMMIES?
Call us biased, but we feel we've got the best CBD Gummies for sale online right now. Our products are created using natural ingredients, so they can sometimes vary slightly from one batch to the next. FAB CBD products aren't made with any artificial flavors, additives or dyes to try to attempt to force a standardization in the color of our products. Therefore, you might notice a slight variation in the color of your CBD oil or CBD chews! Before you buy CBD gummies, a quick look through our faqs below might answer questions that you have about cannabis, our organic hemp, the entourage effect, sleep gummies and more.
Frequently Asked Questions
ANYTIME CBD GUMMIES FAQ
We love that our CBD gummies are vegan and come in a high potency 25mg serving. The flavor and consistency is right on, and customers love how convenient and tasty they are. We purposely chose to use CBD isolate for our Anytime gummies because we already sell full spectrum oil, and wanted to give a strong CBD isolate option to our customers.
Our Anytime Gummies also include: organic cane sugar, organic tapioca syrup, organic grape juice concentrate, pectin, citric acid, and natural colors and flavors.
Anytime CBD gummies work in the same way as CBD oil, except that the rather than placing oil under the tongue, a gummy is chewed and swallowed. This means that the CBD has to go through the digestive system for absorption. Once it is absorbed into the body, CBD interacts with lots of cannabinoid receptors and endocannabinoids that are dispersed throughout the human body. Ultimately, the CBD binds or alters these endocannabinoids and endocannabinoid receptors in ways that affect how the endocannabinoid system works.
We recommend starting with one per day, see how you feel, and then you can increase if you feel the need.
No, Fab CBD Anytime Gummies will not get you high. They are formulated with CBD isolate, which means that CBD, or cannabidiol, is the only cannabinoid present in the gummy. There is no THC whatsoever- not even the trace amounts that are found in our broad-spectrum and full-spectrum CBD products for sale. There are no psychoactive properties at all in our delicious CBD Gummies, so you can enjoy them without any lingering doubts.
Shipping typically takes 3-7 business days to arrive. However, since COVID-19 we are seeing some longer delivery times in certain areas or during busier times of the year. Shipping may take up to 10 business days. If for any reason your order doesn't arrive in that timeframe please email support@fabcbd.com and we'll be happy to help!