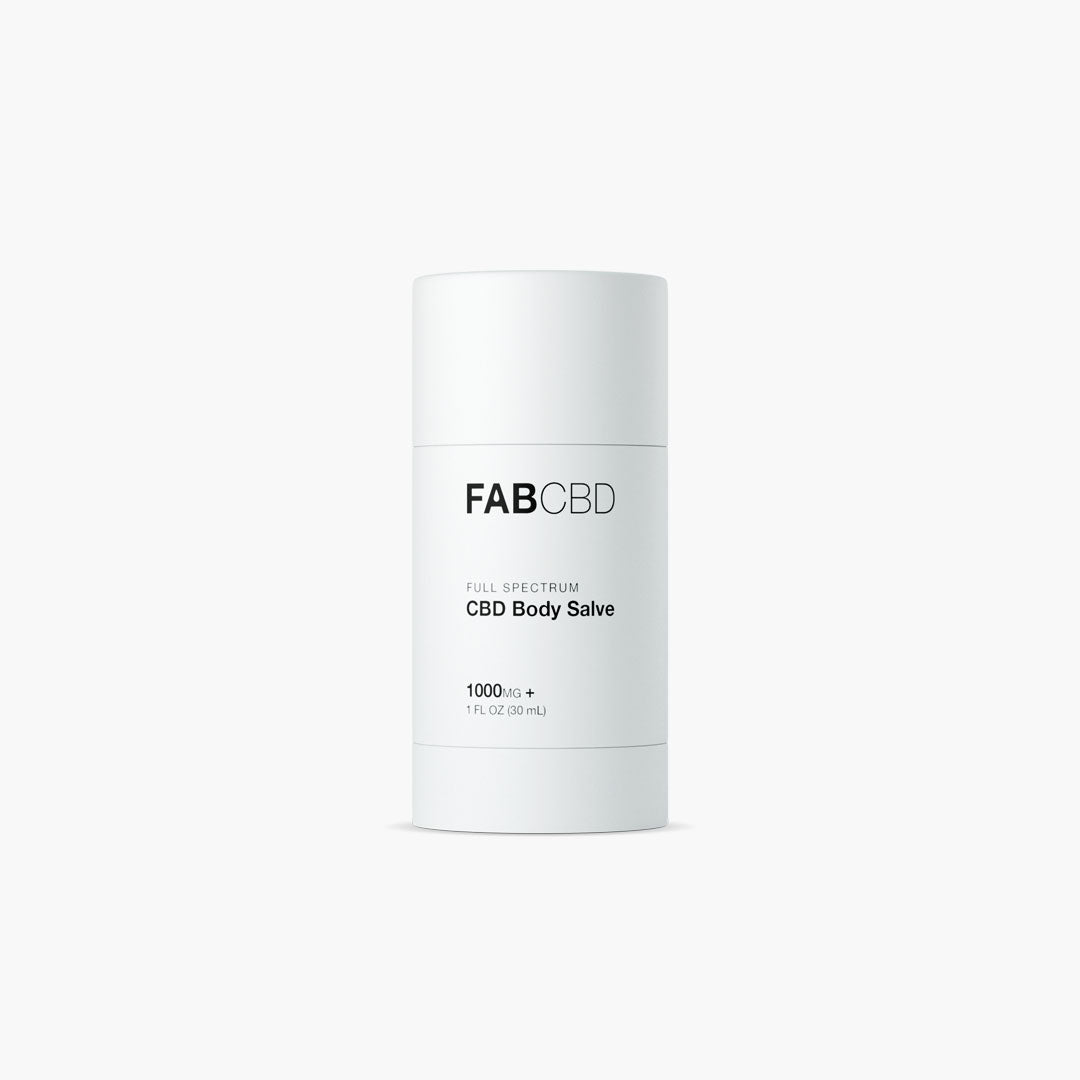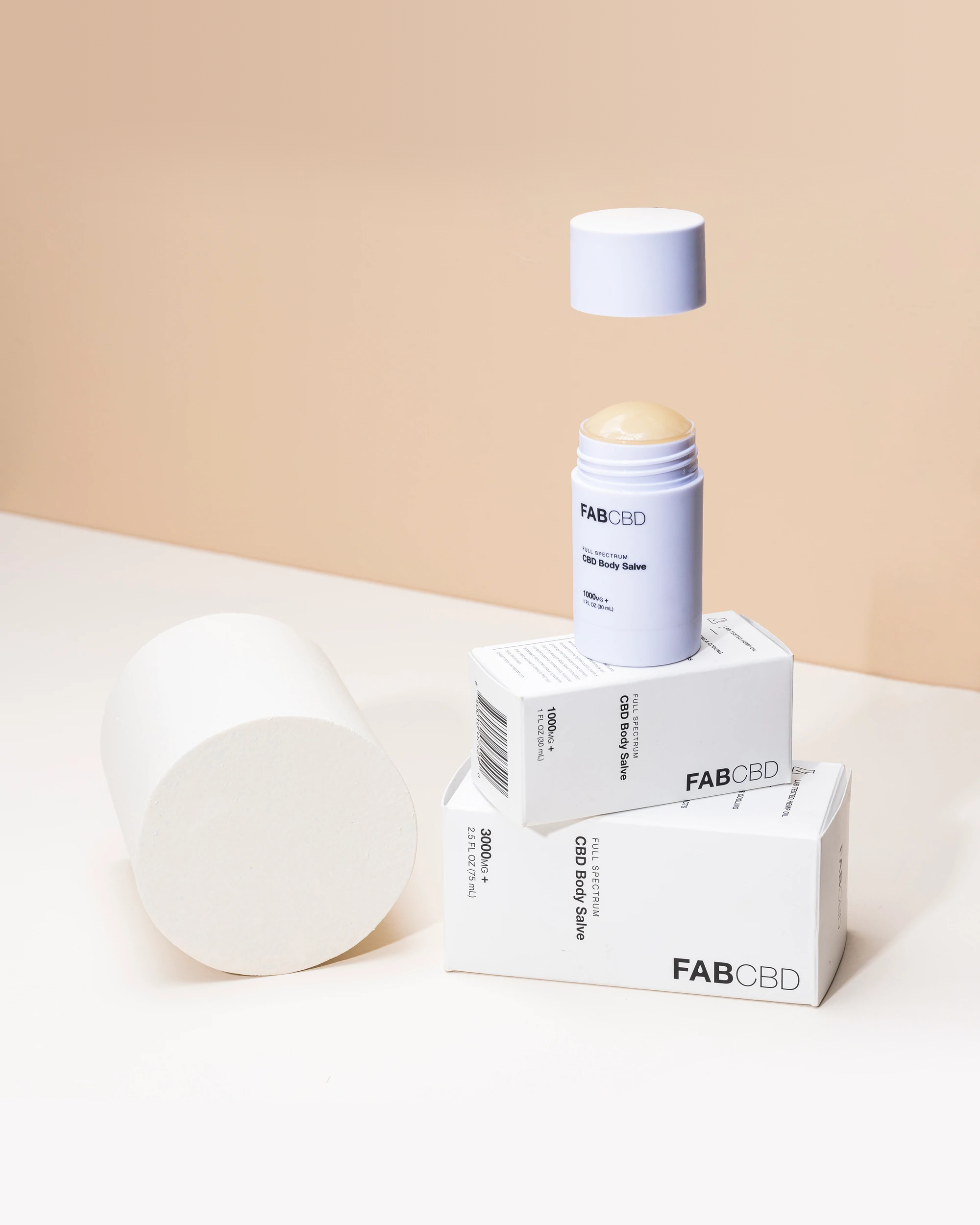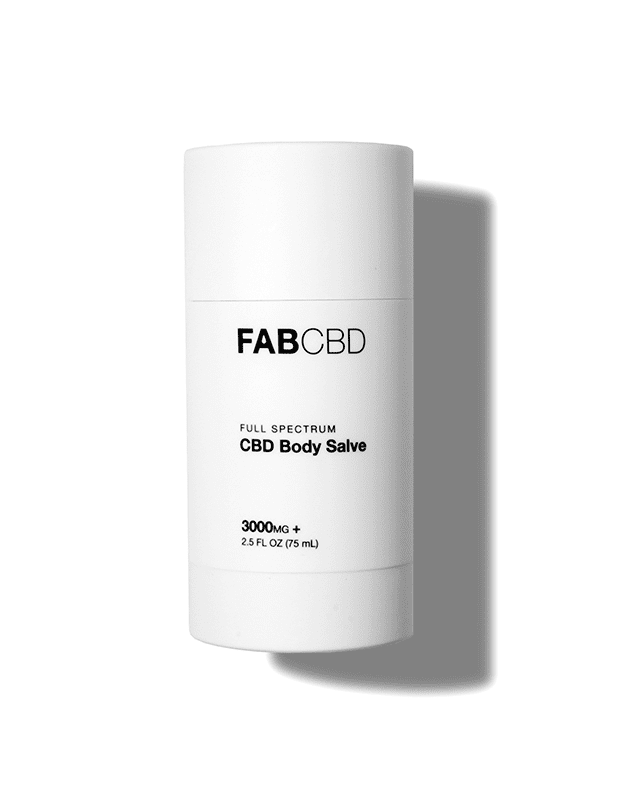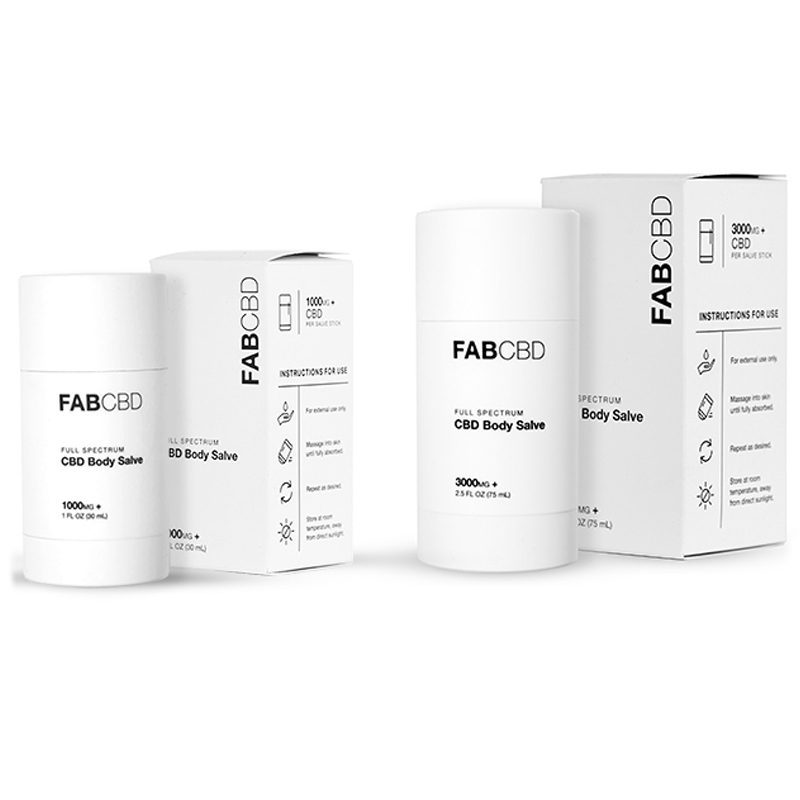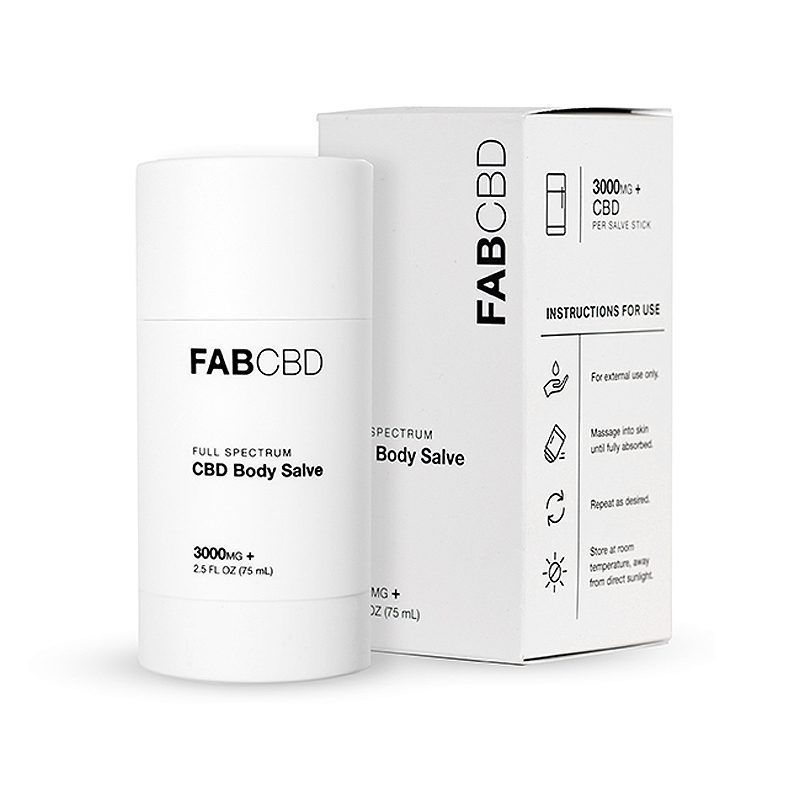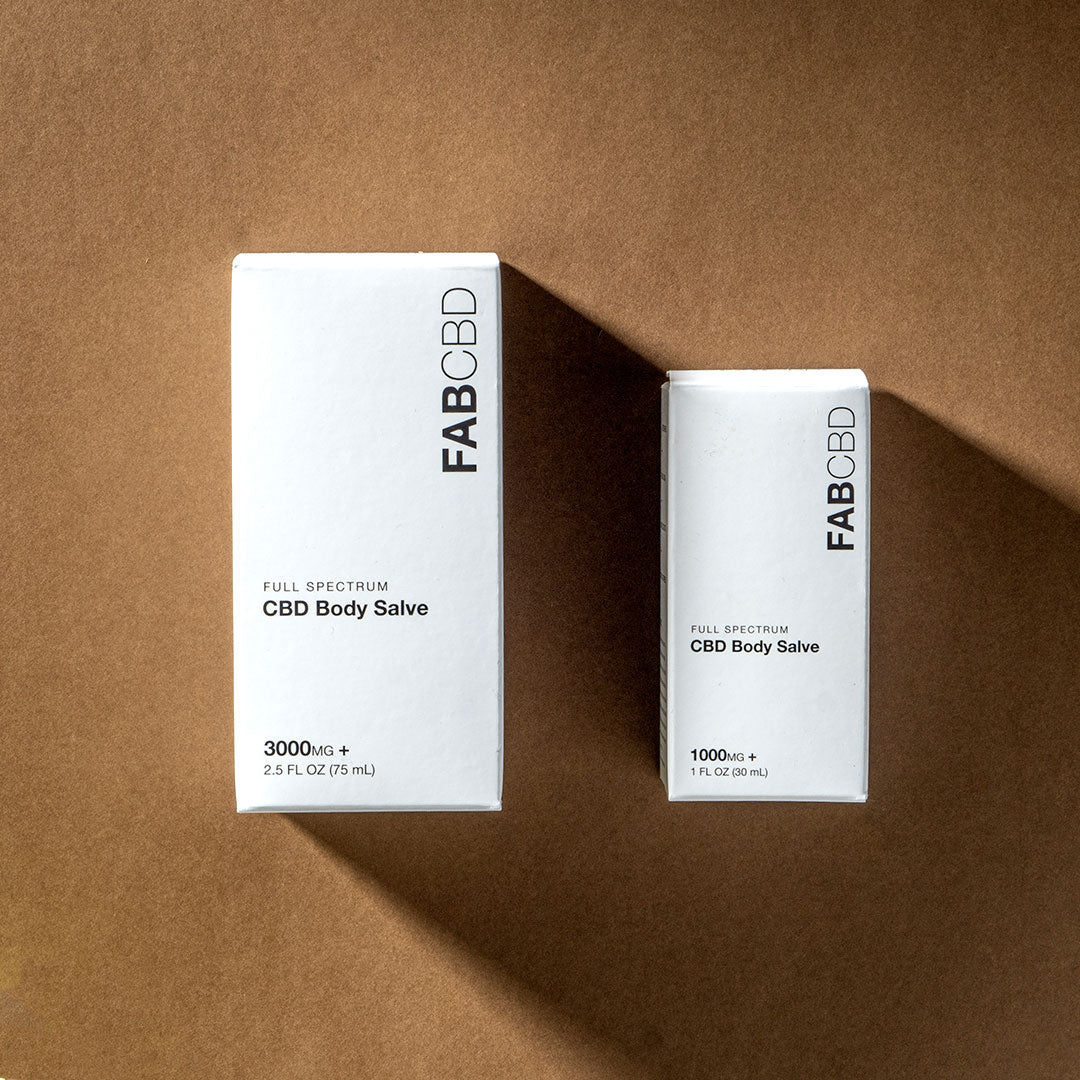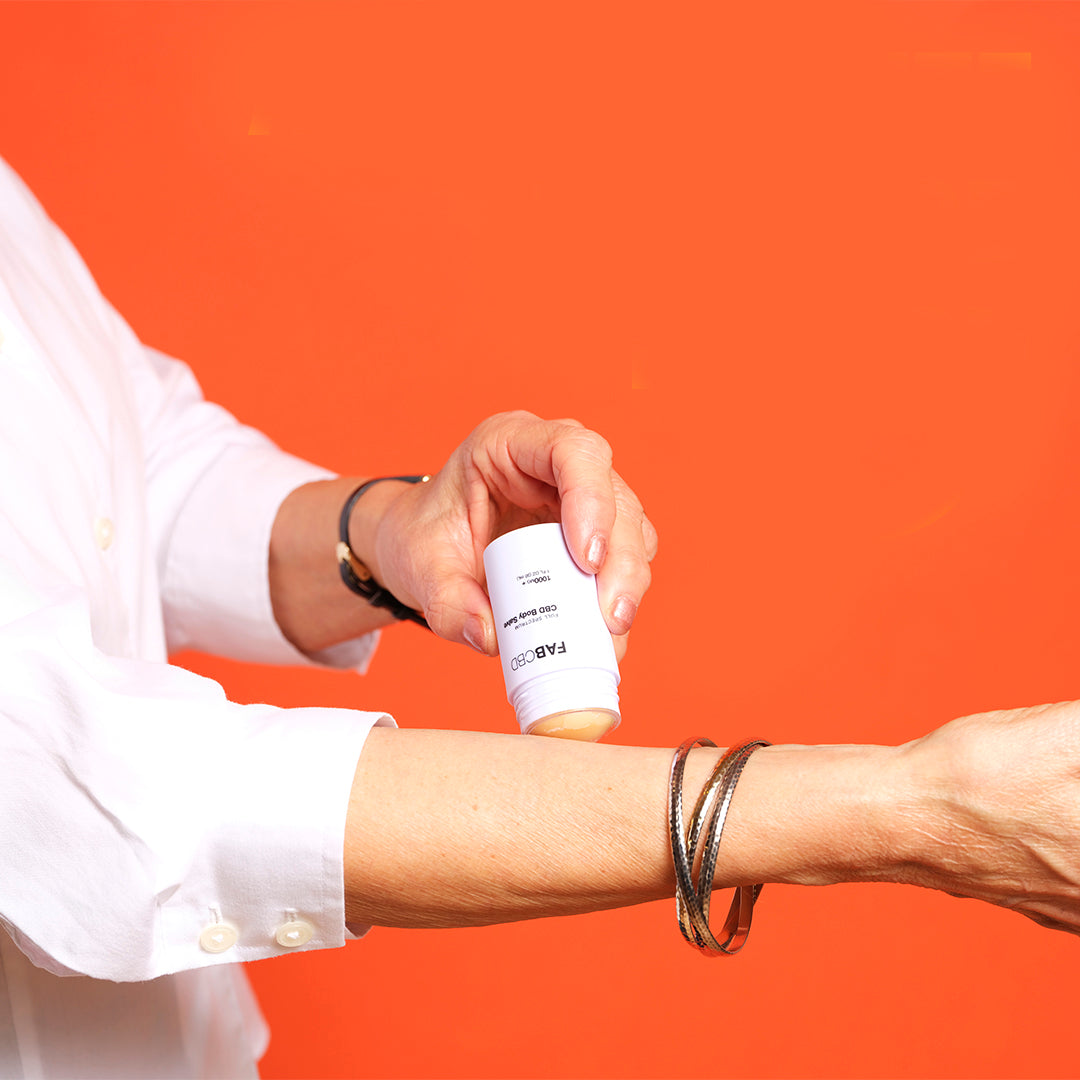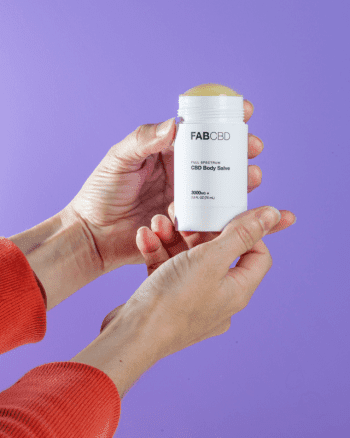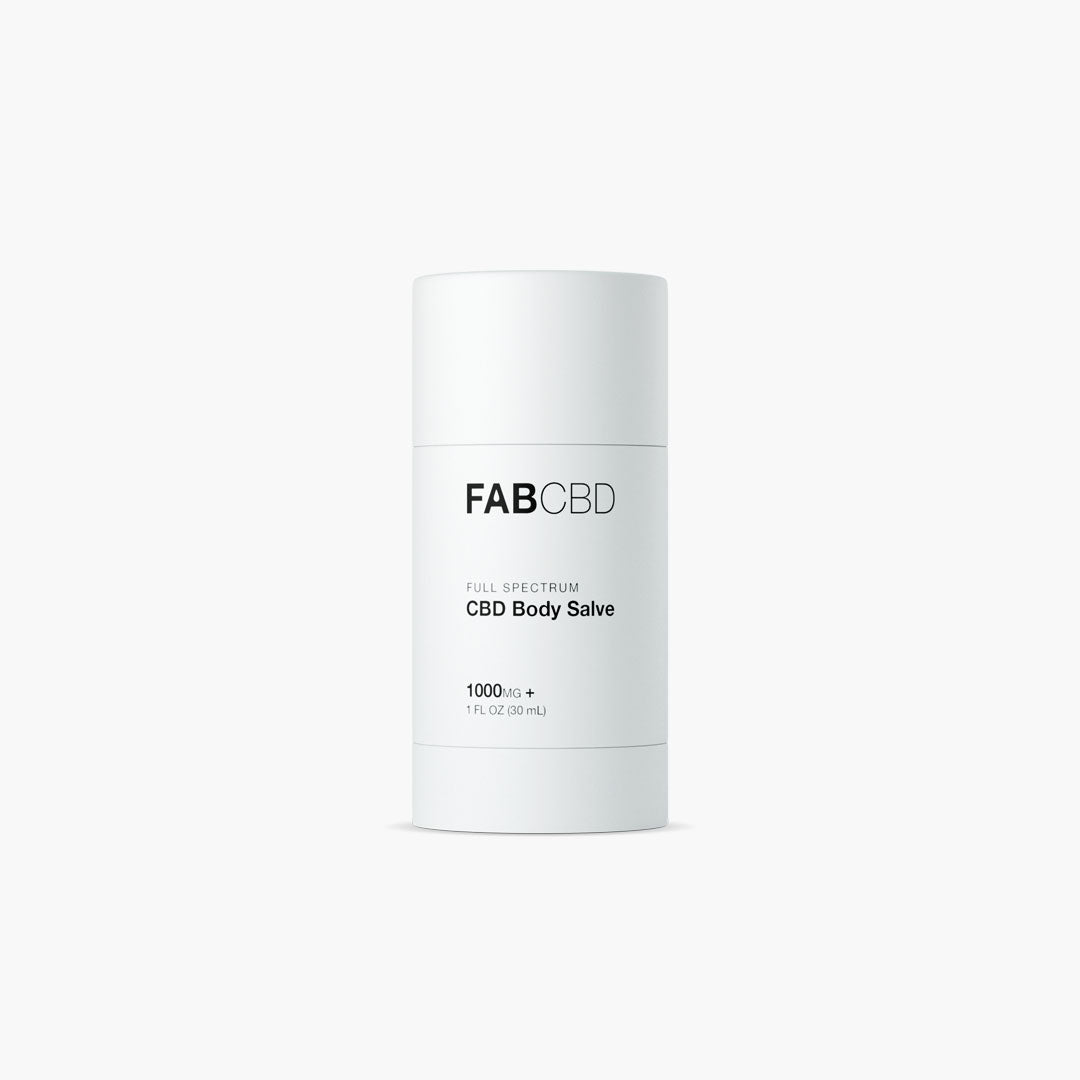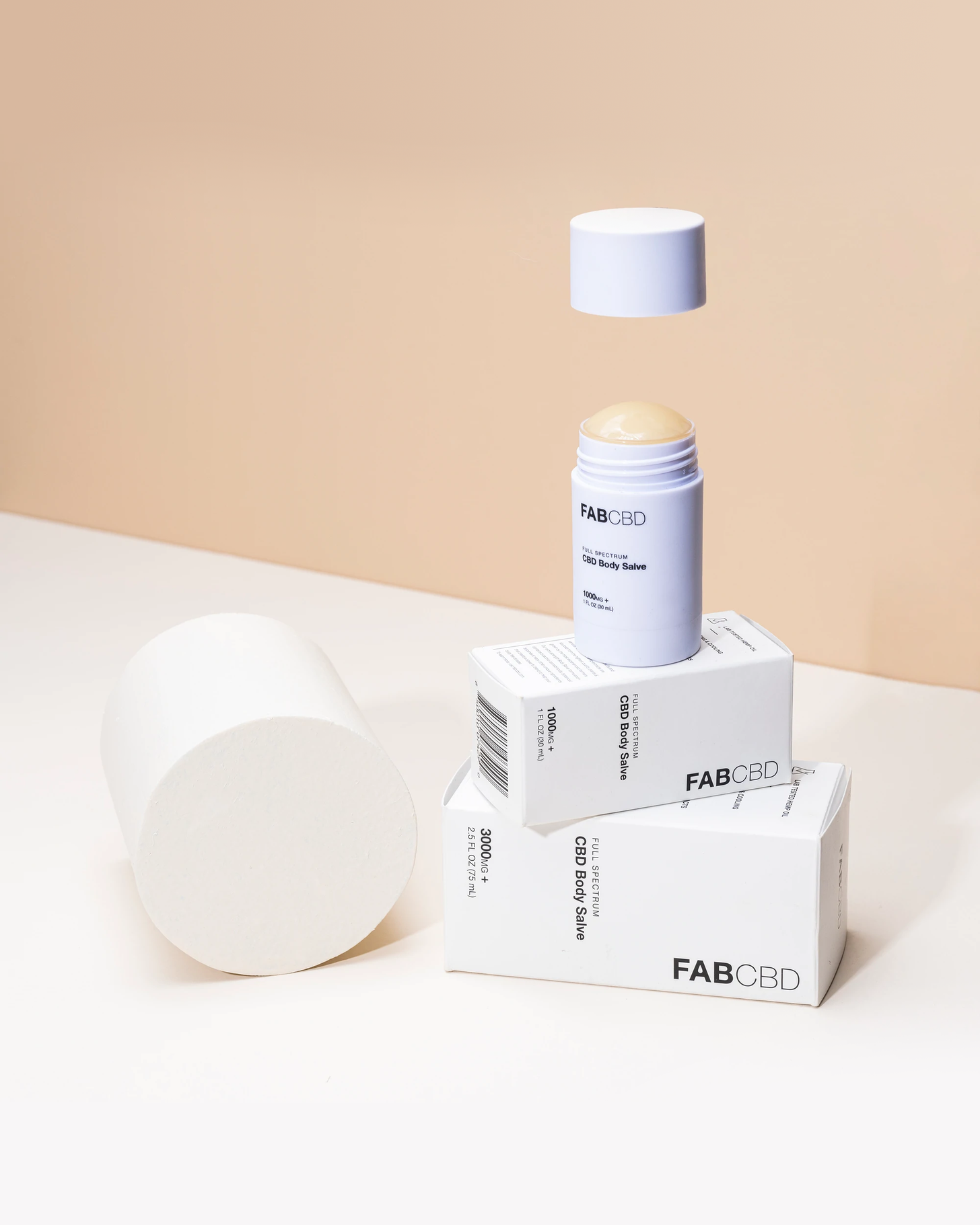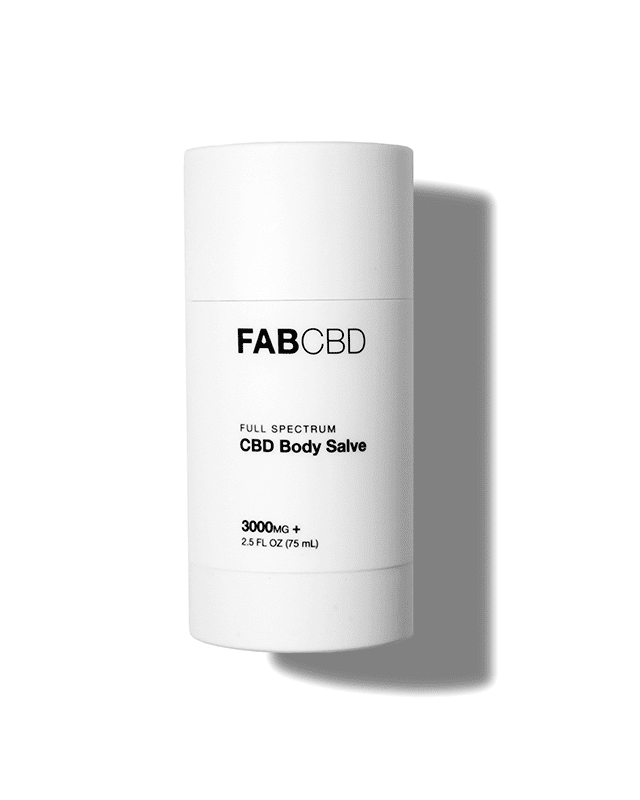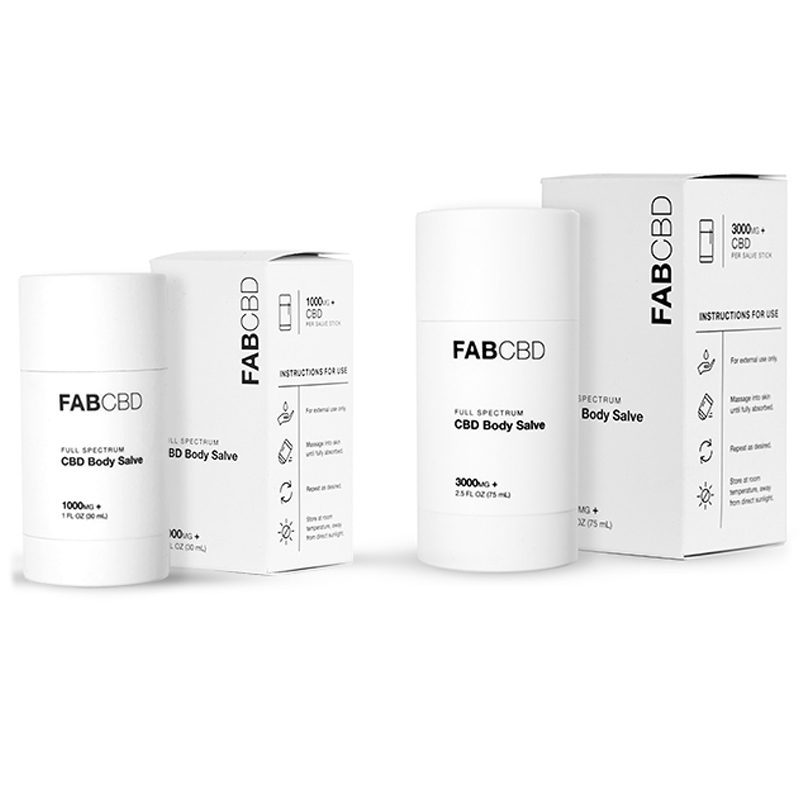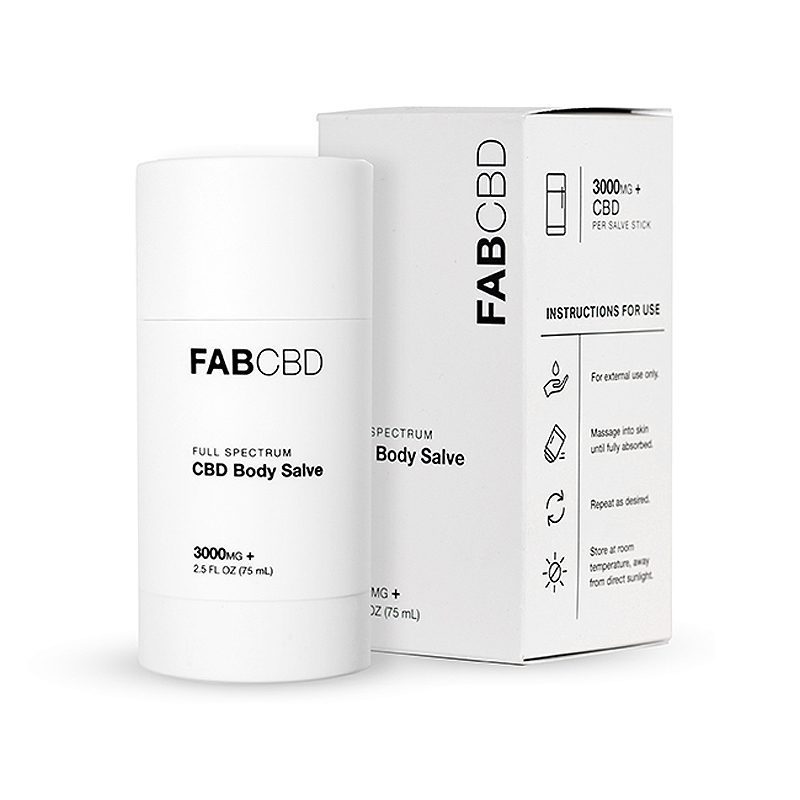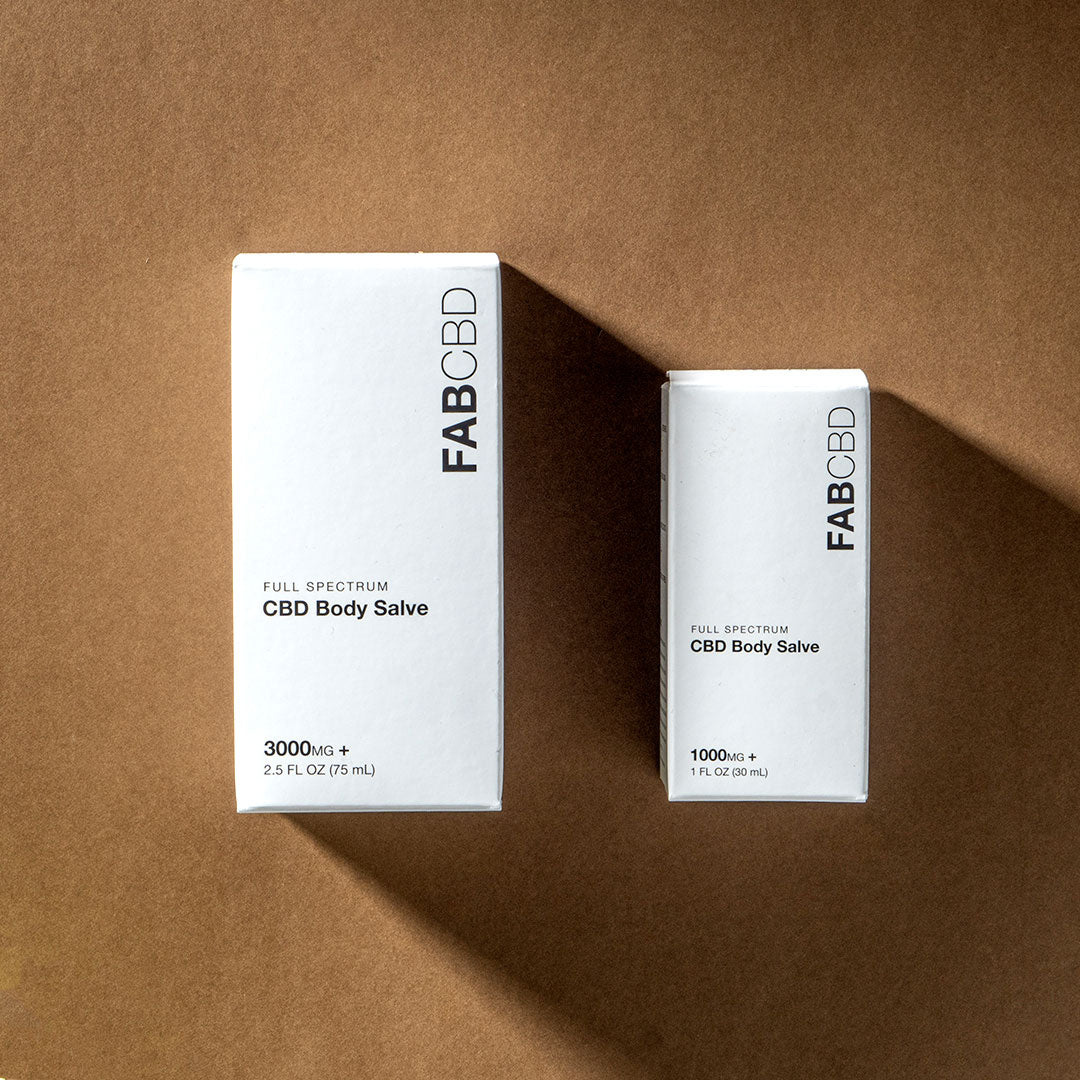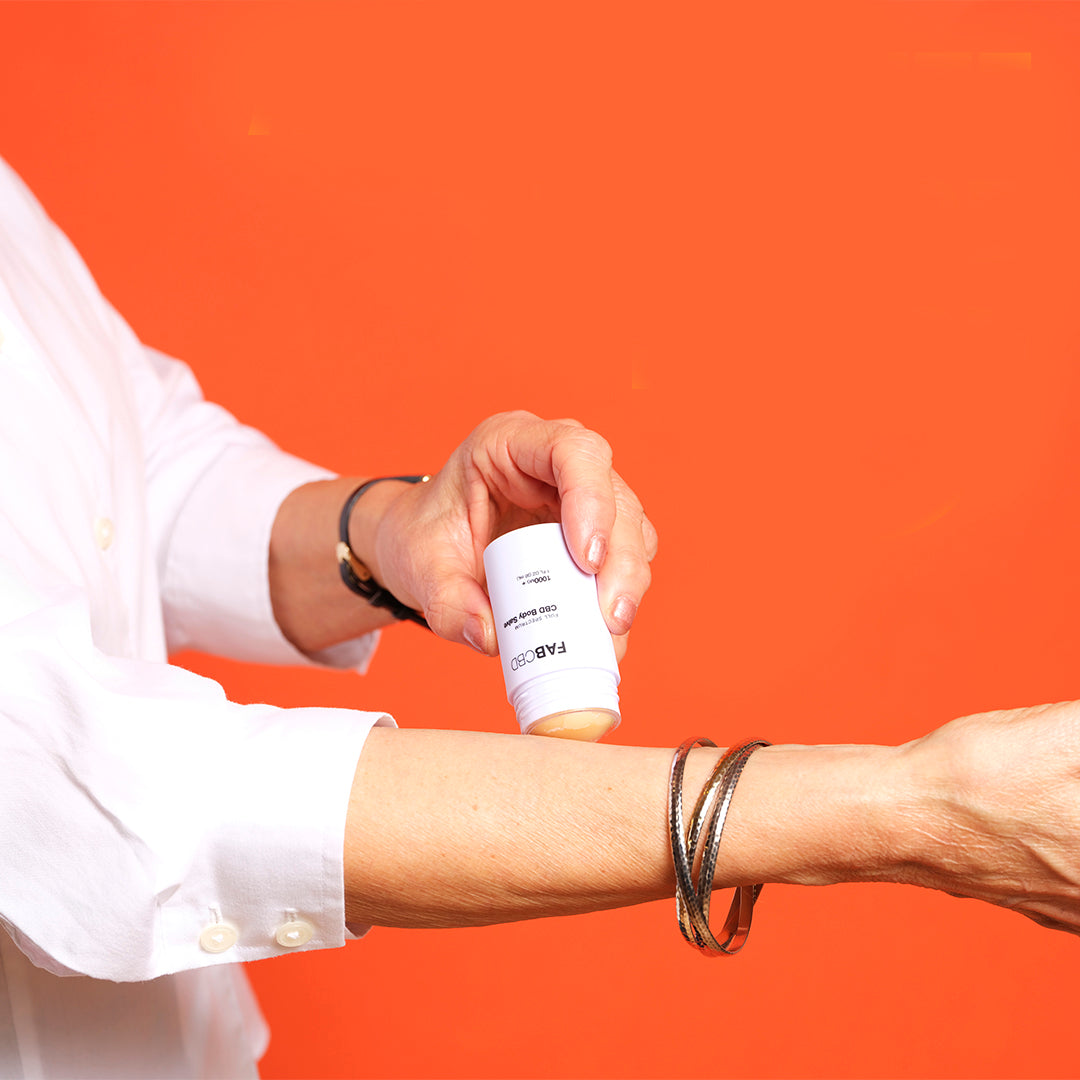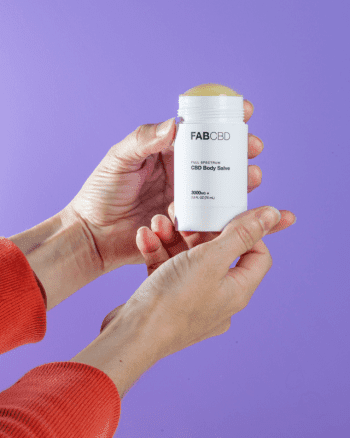 CBD Salve
1000mg (1oz) & 3000mg (2.5oz) Topical CBD Salves feature a magnificent heating and cooling effect, and contain primary essential oils, natural ingredients, and a calming scent!  We set out to create the very best CBD Salve in the industry with our full-spectrum CBD formulation, strength, and of course, affordability. This product is perfect for the active golfer, runner, gardener, cross-fitter, weight lifter, computer warrior who types all day, or anyone who needs help supporting their daily wellness.
Secure & Trusted Checkout with
Secure
Checkout
Free Shipping
Above $99
30 Days
Moneyback
"Incredibly helpful for sore muscles. So nice not having to scoop! I would totally recommend!"
Our team's personal favorite product. Of all our products, this was the most difficult and longest process to build. With rosemary Mint fragrance imported from France, perfectly paired essential oils, and distilled full-spectrum hemp extract, this CBD salve is a work of art and the proof is in the results. Use this product on any part of your body in serious need of recorvery or relief.
Organic Golden Jojoba Oil, Organic Beeswax, Menthol Crystals, Cinnamomum Camphora Oil, Distilled Full-Spectrum Hemp Flower Extract, Organic Rosemary Oil, Ginger Oil, Lavender Oil, Eucalyptus Oil, Organic Peppermint Oil, Organic Tea Tree Oil, Organic Lemon Grass Oil, Sunflower Seed Oil, Vitamin E.
For external use only. Massage into any area of the skin until fully absorbed. Remember there is a heating and cooling effect you can feel quickly! We spent months getting the effect just right so we really hope you agree. Repeat as needed. We highly suggest keeping away from your eyes, private parts, or any other sensative areas.
WARNING: Consuming this product during pregnancy exposes your child to delta-9-THC, which can affect your child's behavior and learning ability. For more information go to www.p65warnings.ca.gov/cannabis.

Free Shipping on Orders Above $99

Secured Payment & Checkout

30 Day Money Back Guarantee

Easy Returns

Free Shipping on Orders Above $99

Secured Payment & Checkout

30 Day Money Back Guarantee

Easy Returns
PROPER
SERVINGS

PESTICIDE
FREE

CANNABINOIDS &
TERPENES

NON GMO
SOURCES

ORGANICALLY
GROWN

FARMED IN
COLORADO
99%
would recommend this product
Finally convinced my husband!

I've been using the cream & salve for a long time. My husband has 2 really bad knees. He takes one gummy in the AM & one in the PM which does help. This week his knees have been really hurting. He doesn't like anything on his skin. Weird. So I said I'll give you a low dose Tylenol and rub some salve on your knees. He usually says no to both but this time he said yes! In about half an hour he said it really helped and even asked me to do it again before bed. Woohoo!! Thank you FAB. Great products, great company.

F

FABCBD

2 months ago

Thank you so much for your feedback, Diane. We appreciate your review!

Salve works well

It helps my husband, he uses it on his sore knee.

F

FABCBD

2 months ago

Thanks so much for your feedback, Rosann. We appreciate your review!

GREAT PRODUCT!!!!

My husband can't live without it...been using it for a number of years

F

FABCBD

2 months ago

Thanks so much for your feedback, Mary. We appreciate your review!

Carole B a.

Verified Buyer

CBD Salve

Works great. A little bit of a strong smell.

F

FABCBD

2 months ago

Thanks so much for your feedback, Carole. Please feel free to reach out to our customer support team via support@fabcbd.com if you have any further concerns or questions!

F

FABCBD

3 months ago

So happy to hear that, Blake. Thank you for offering your feedback!

Jill and Andrew H.

Verified Buyer

True Healing Powers

Every time I use the stick, I am amazed at how quickly the tightness fades. Obsessed with the product.

F

FABCBD

3 months ago

That is so great to hear, thank you so much for sharing!

CBD Salve 3000mg

Excellent salve. Works quickly and it's relaxing.

Definitely recommend

F

FABCBD

4 months ago

Thanks so much, Denise! Enjoy!

CBD Salve

Something has changed with your CDC Salve. It does not have the same consistency and does not spread as easily as previously. It has less oil it seems. You have to rub it into your skin to get the best results so less oil means it does not spread as well. I have been using it for a few years, there is change in the contents.

F

FABCBD

2 months ago

Thanks so much for your feedback, Jayne. I can confirm we have not made any changes to our CBD Salve. Please feel free to reach out to our customer support team via support@fabcbd.com if you have any further concerns or questions!
Reviews Loaded
Reviews Added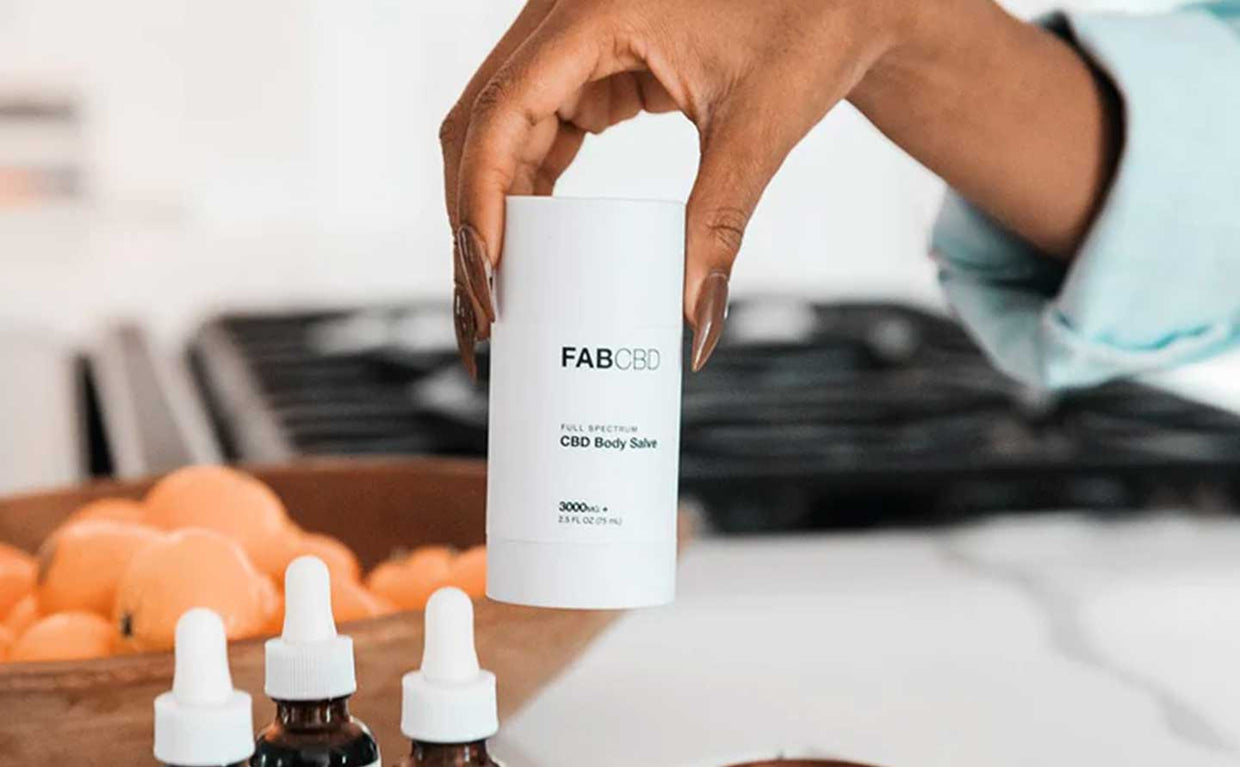 WHAT IS CBD SALVE, ANYWAY?
At its most basic, a salve is simply a plant-infused blend that is applied directly to the skin at the affected area where it is then absorbed. CBD salves are often crafted with oils and beeswax to create a semisolid material. Except when small amounts of tinctures are added, there typically isn't any liquid content added into a CBD salve in order to keep the product shelf-stable and thick.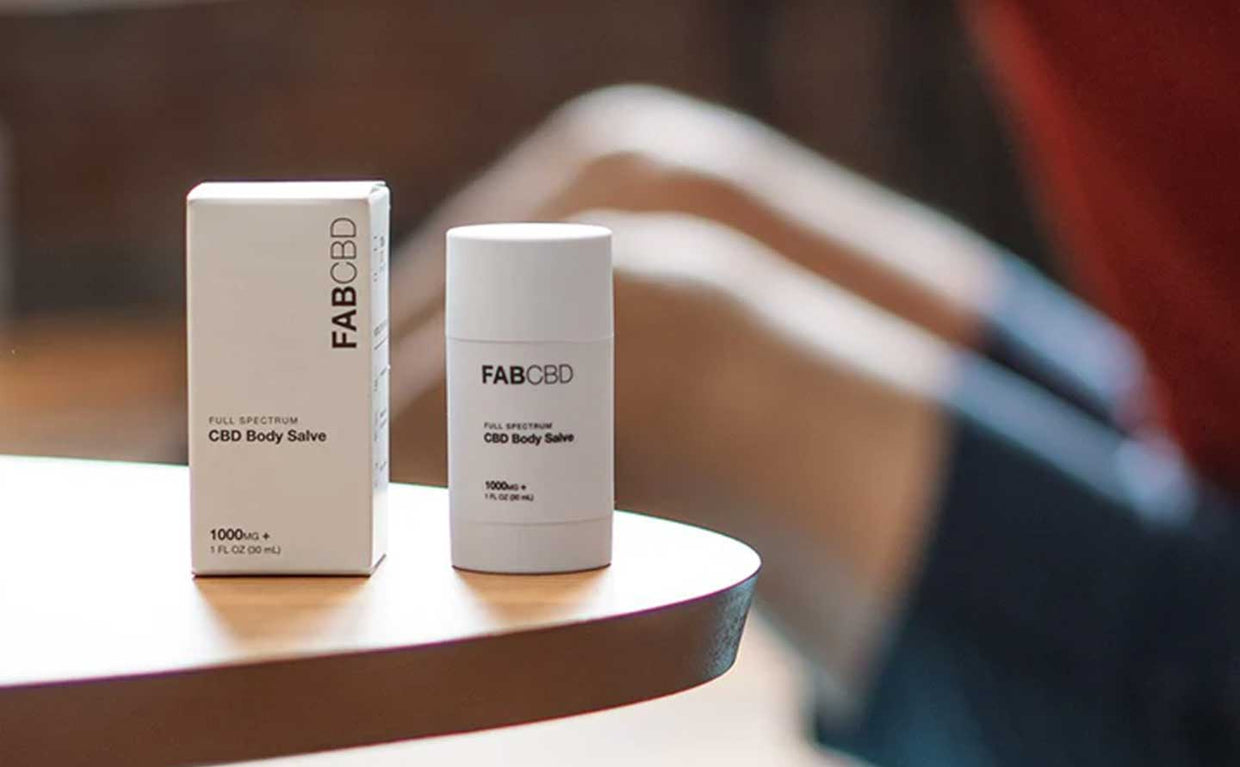 WHY IS THIS THE BEST CBD SALVE?
This CBD topical salve smells great and is easy to carry around wherever you're going. It's also in a roll-on-like tube similar to a chapstick or deodorant, so all you have to do is twist the bottom to make more appear at the top! It's easy, effective, and comes in two size options. Before you buy CBD salve, check out the customer reviews on this unique CBD product and see why customers think it's the best CBD salve for sale.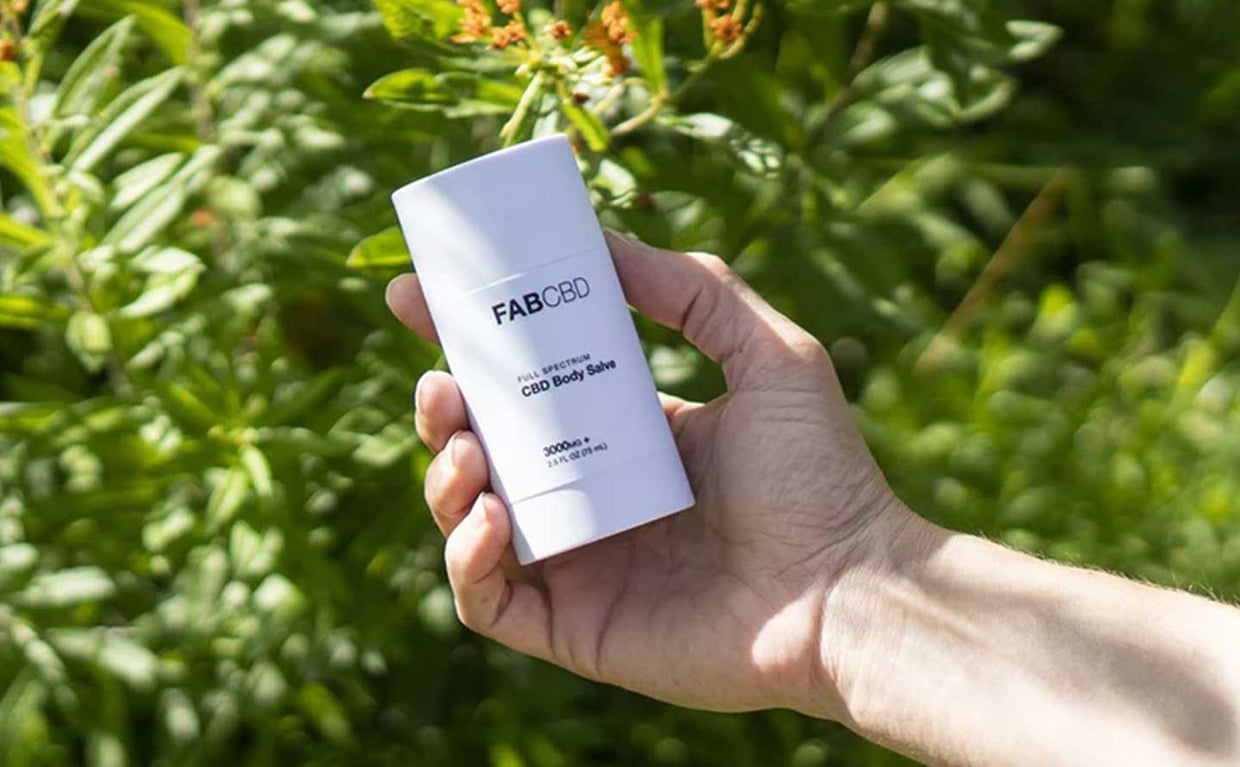 THE FIRE AND ICE EFFECT
Wondering what gives this hemp salve those amazing heating and cooling side effects on your skin? It's camphor oil (Heating) and menthol crystals (Cooling). Joined by Rosemary, Ginger, Lavender, Eucalyptus, Peppermint, Tea Tree, and Lemon Grass oil, this stick is pure bliss.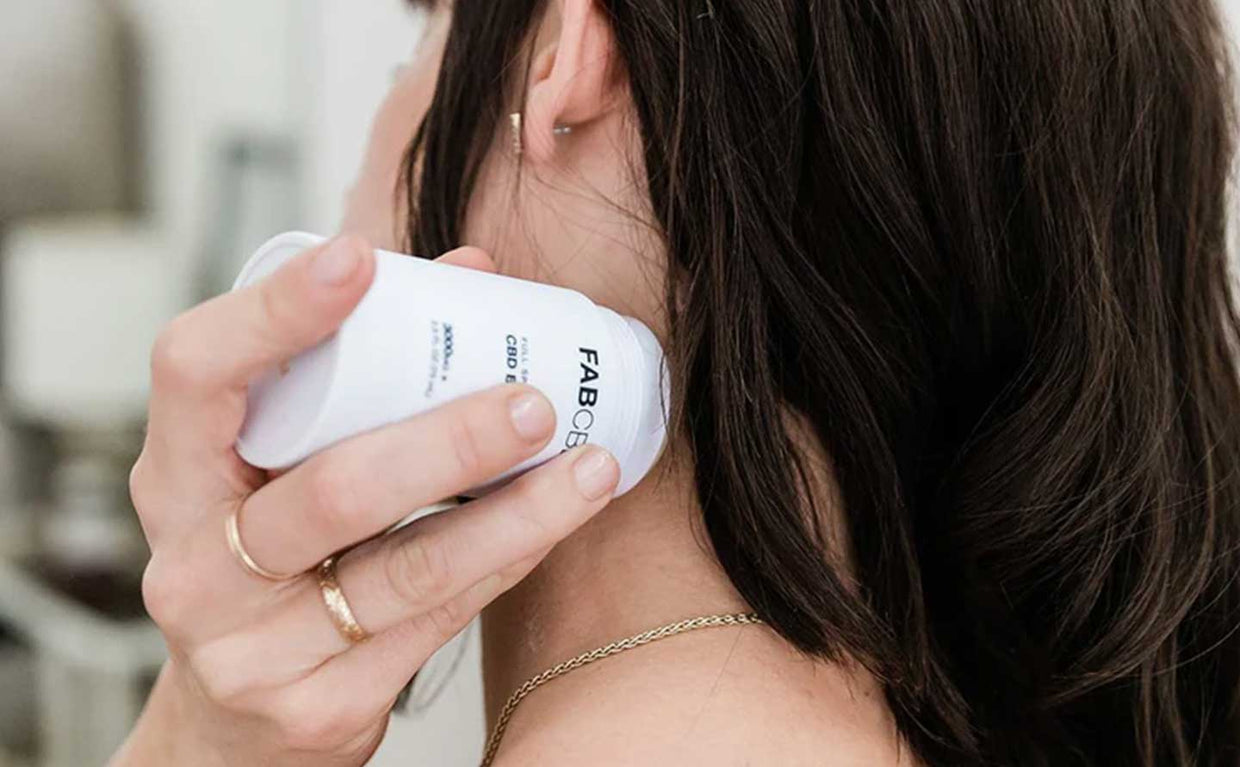 HOW TO USE FULL SPECTRUM CBD SALVE
Both the 1000 mg CBD salve and the 3000 mg CBD salve are for external use only. You can massage the salve into the skin until it is fully absorbed and repeat as desired! Store all topical CBD products at room temperature away from direct sunlight, otherwise it may become melty.
Learn more about how to use CBD salve!
Frequently Asked Questions
CBD SALVE FAQ
CBD salve is a thick, beeswax-based CBD product used for external application.
There are a few main differences between our CBD Salve and CBD Cream. The first is that salves, by definition, are thicker and have a waxier consistency in comparison to the thinner consistency of creams. The second is that our CBD Body Salve has a heating and cooling effect on the skin due to the presence of menthol crystals and cinnamomum camphora. This also means that there is a sharper herbal scent to the salve, while the cream has a softer, subtler scent of blood orange and cinnamon. Lastly, the CBD Topical Cream comes in 600mg strength, while the CBD Body Salve comes in either 1000mg or 3000mg strength.
We think our CBD Body Salve is the best because of its full spectrum strength options- (1000mg and 3000mg) and because it has a heating and cooling effect on the skin that can be felt almost immediately. Of course all ingredients are high quality, and our attention to detail when it comes to sourcing, manufacturing, and customer service are all part of why we're confident that this is a world class product.
Our CBD Salve contains clean ingredients chosen for their beneficial properties, from the organic golden jojoba oil and beeswax base, to the full spectrum hemp flower extract, menthol crystals, and cinnamomum camphora that bring relief to aching muscles, and the essential oils that carry heavenly scents and healing properties.
Remember, your skin is an organ, and it is made up of porous tissue that can absorb and excrete. When a CBD topical, such as a salve or a cream is applied, the CBD does not enter into the bloodstream because it will not be able to penetrate that deeply into the skin. So, instead of it having a systemic effect like CBD oil that is taken orally, the topicals have a localized effect that may support overworked muscles and joints. CBD topicals are applied directly to the skin where the lipids are then absorbed into the epidermis. The lipids will then help the phytochemicals in the CBD to move across the skin membranes where it can then positively interact with nearby cells and tissues.
The best way to use FAB CBD Salve is to start with clean, dry skin and apply a thin layer over the desired area. Once applied, rub into the skin for optimum absorption and to active the heating/cooling action of the salve.
Shipping typically takes 3-7 business days to arrive. However, since COVID-19 we are seeing some longer delivery times in certain areas or during busier times of the year. Shipping may take up to 10 business days. If for any reason your order doesn't arrive in that timeframe please email support@fabcbd.com and we'll be happy to help!