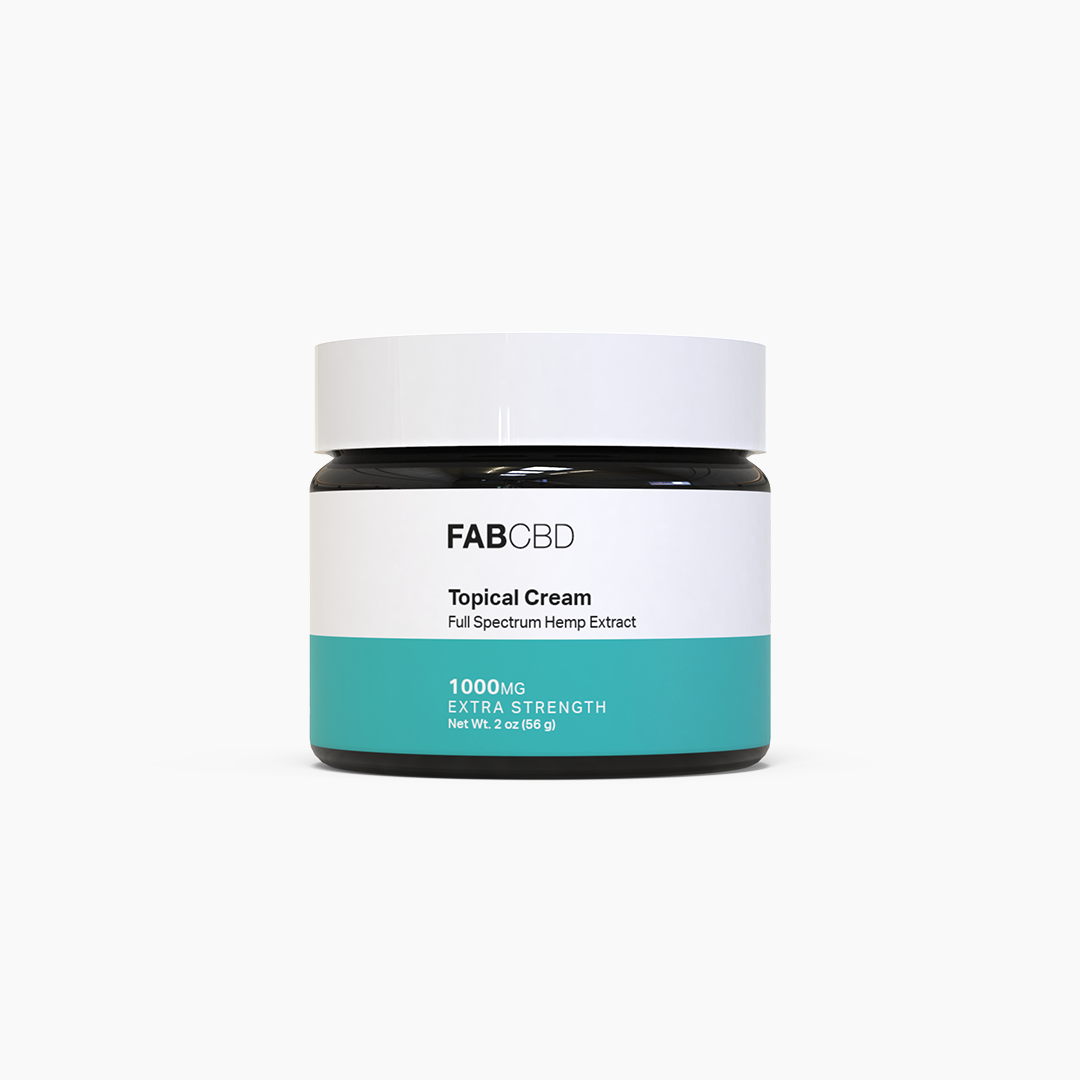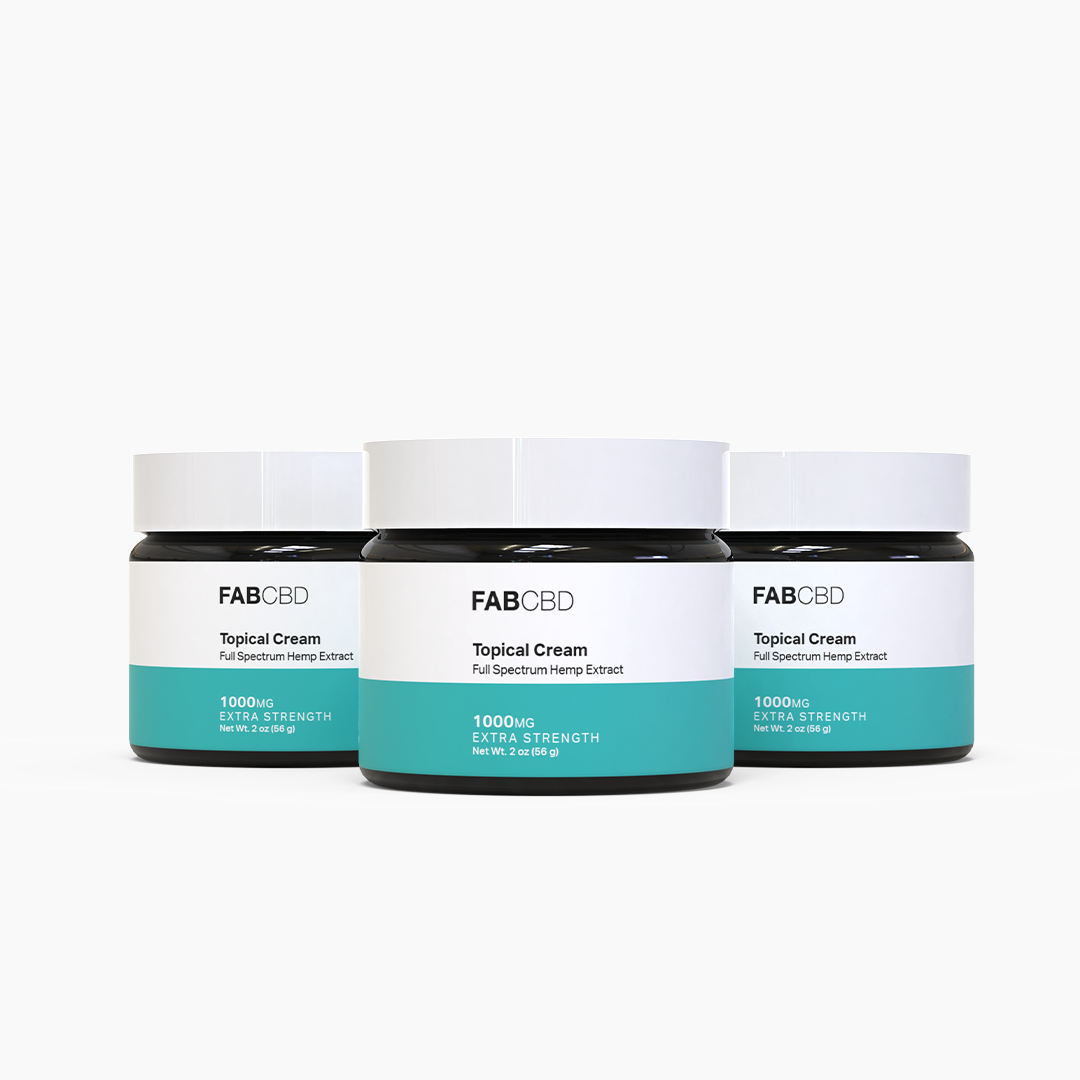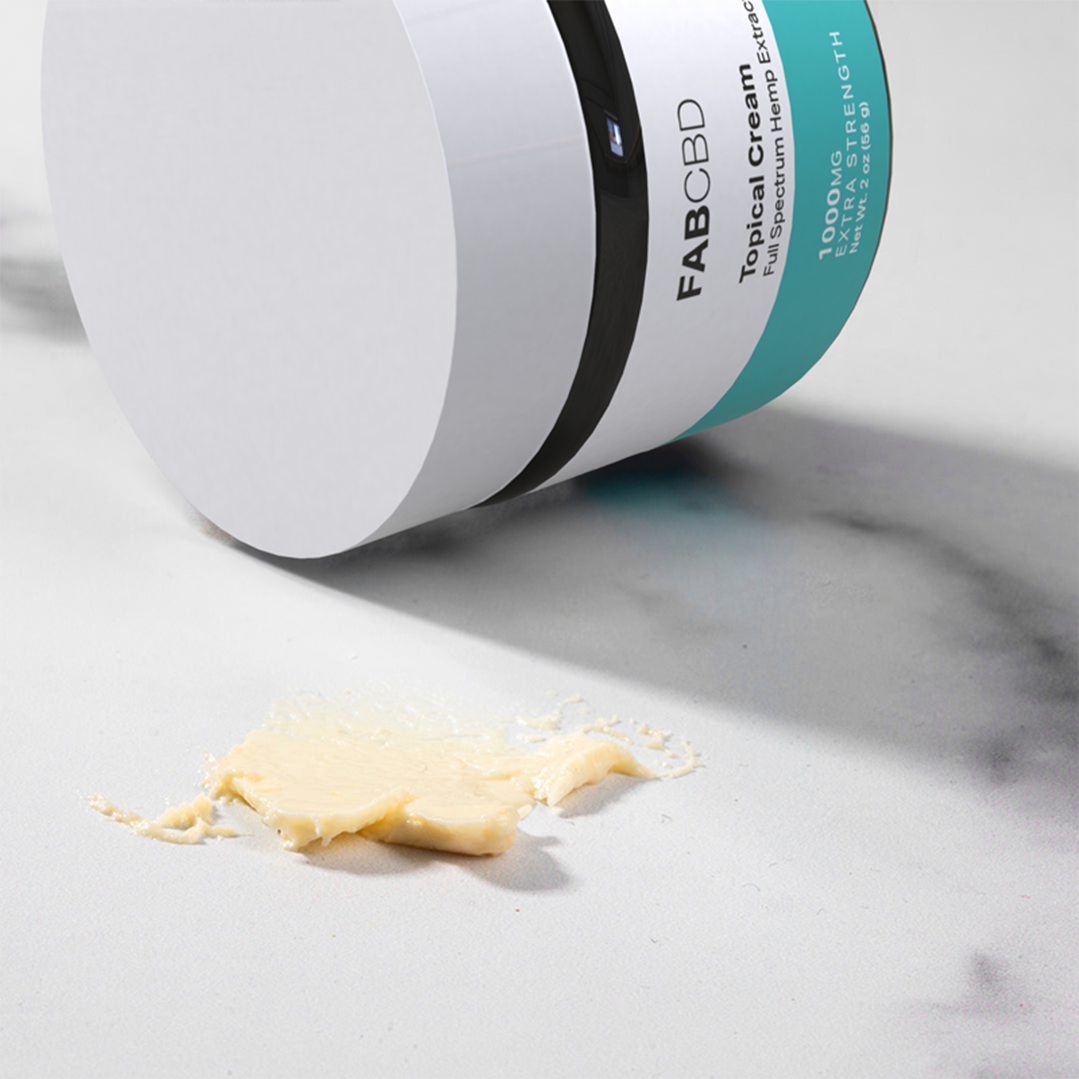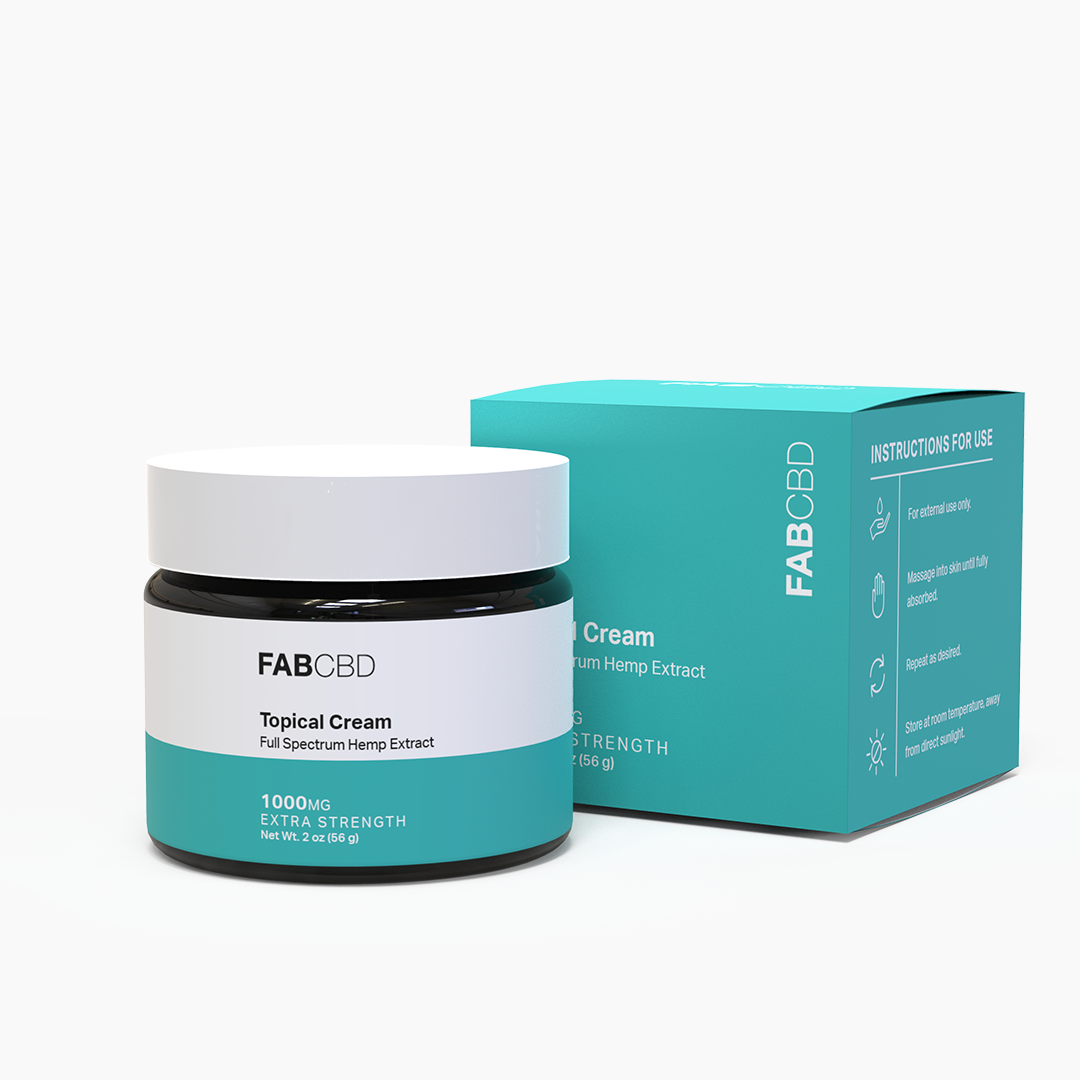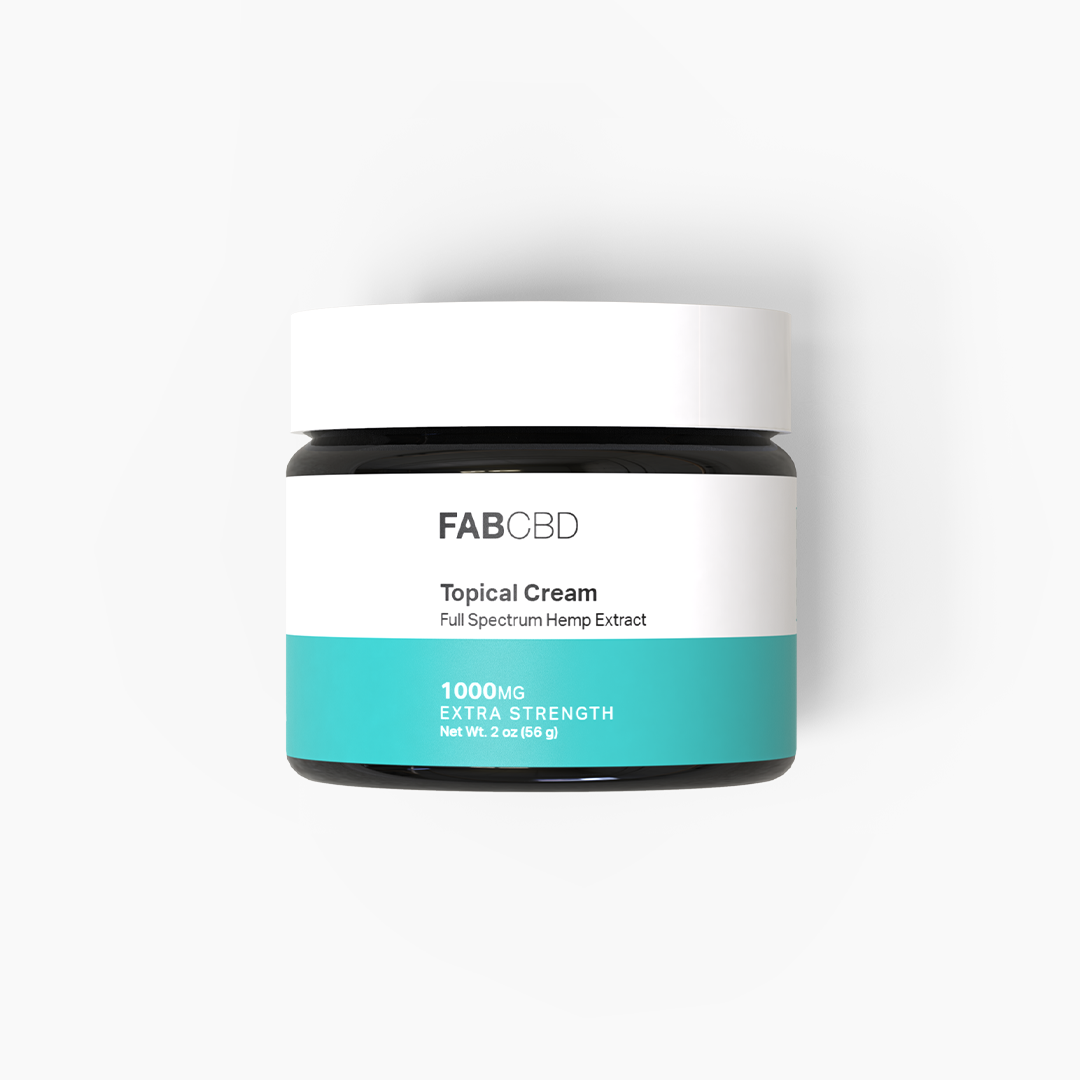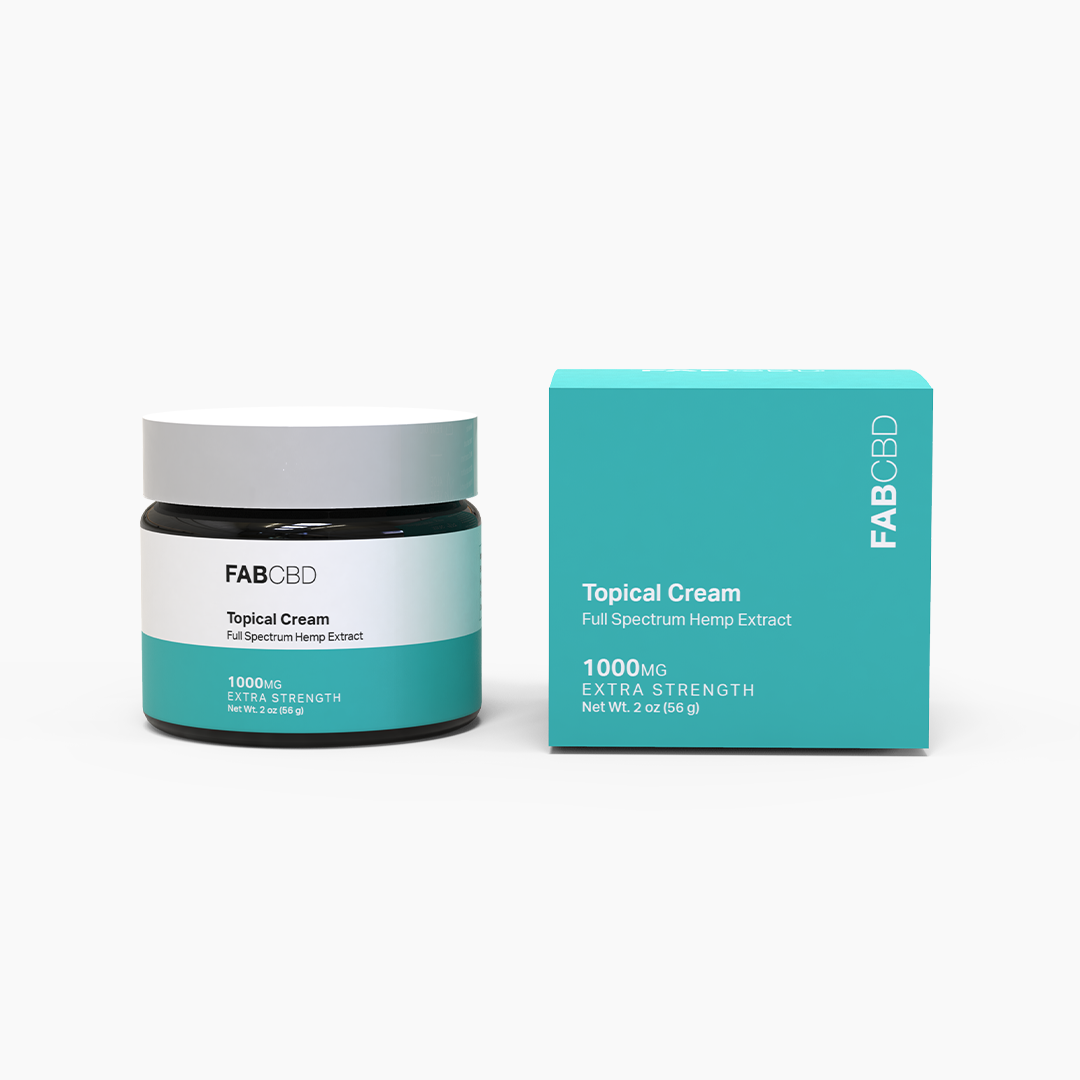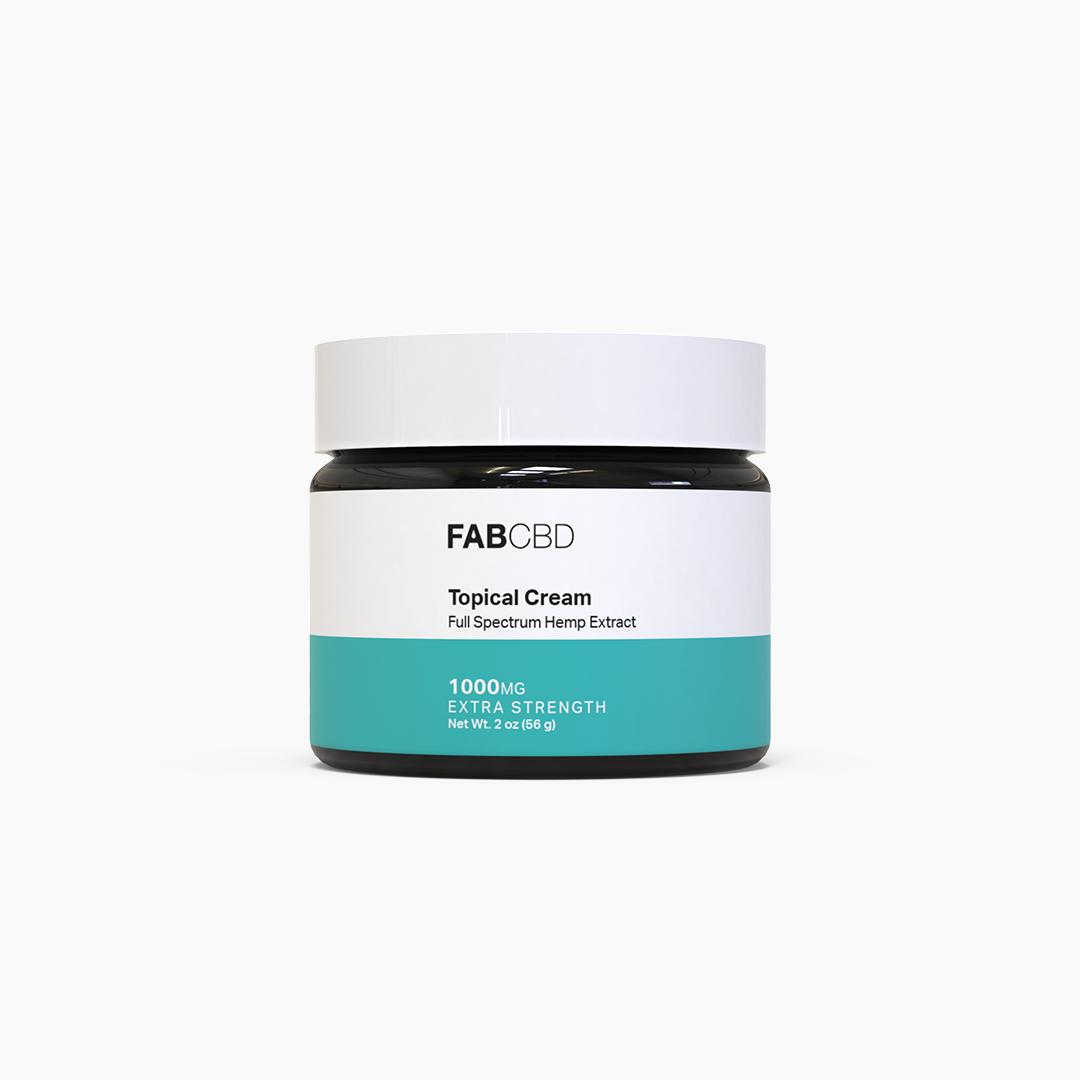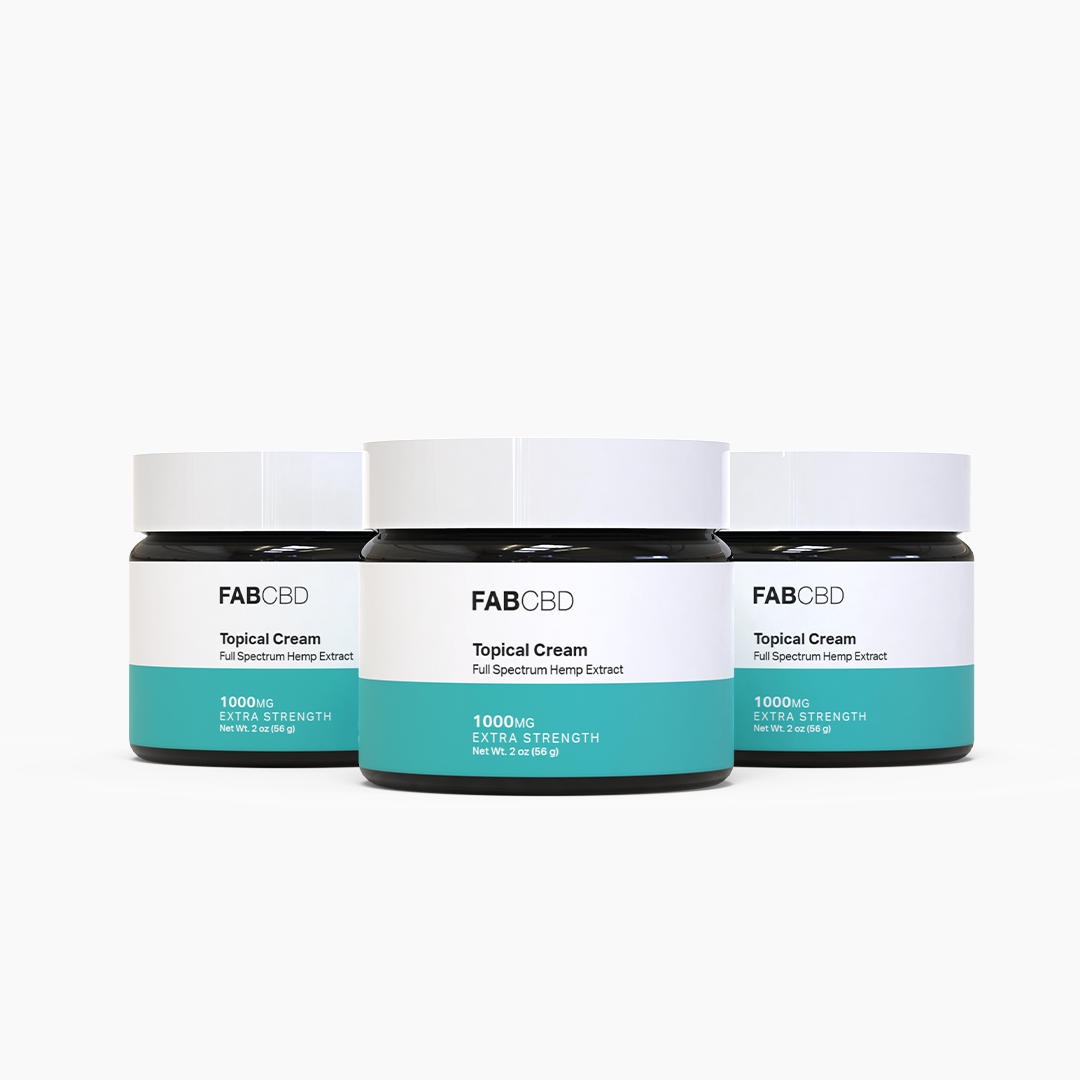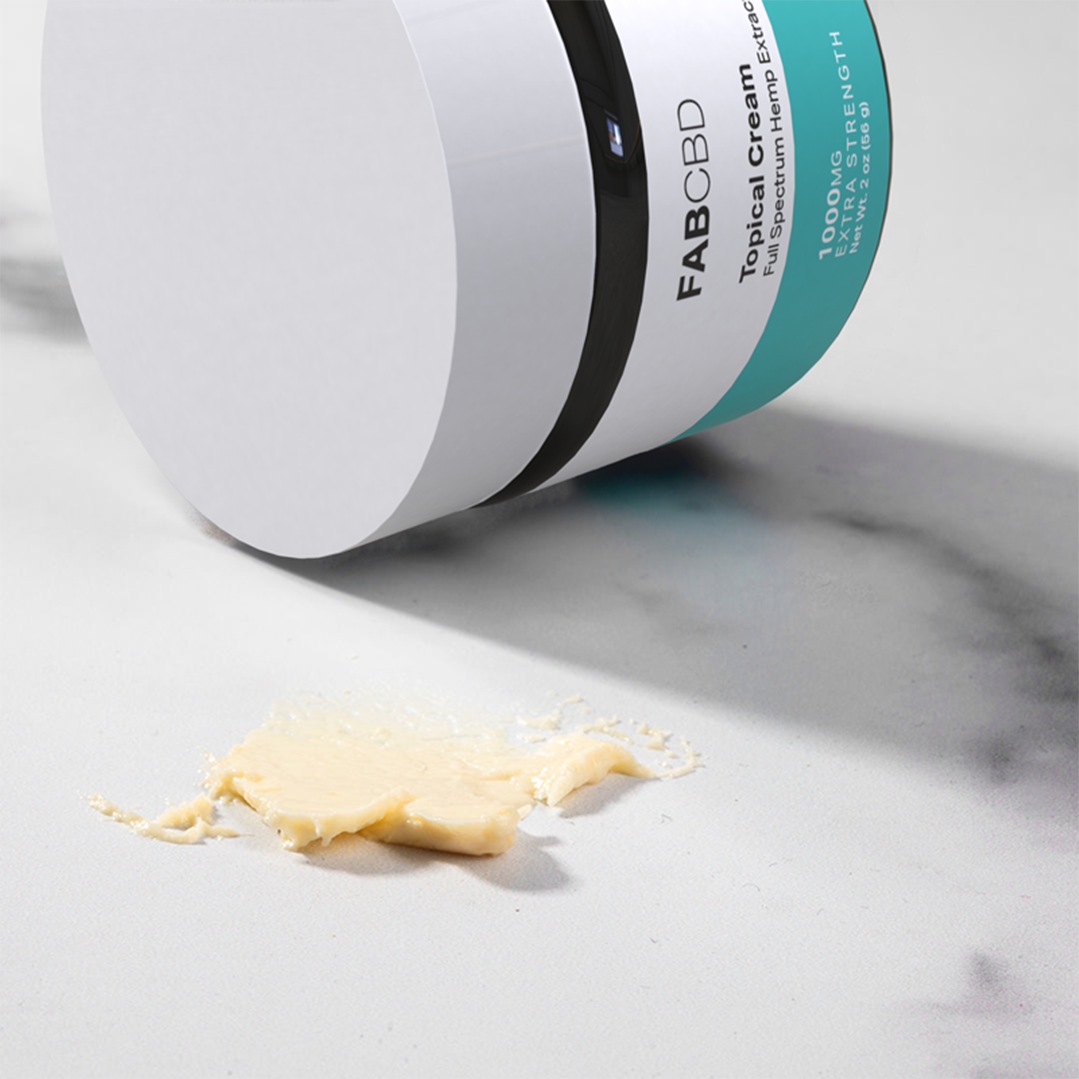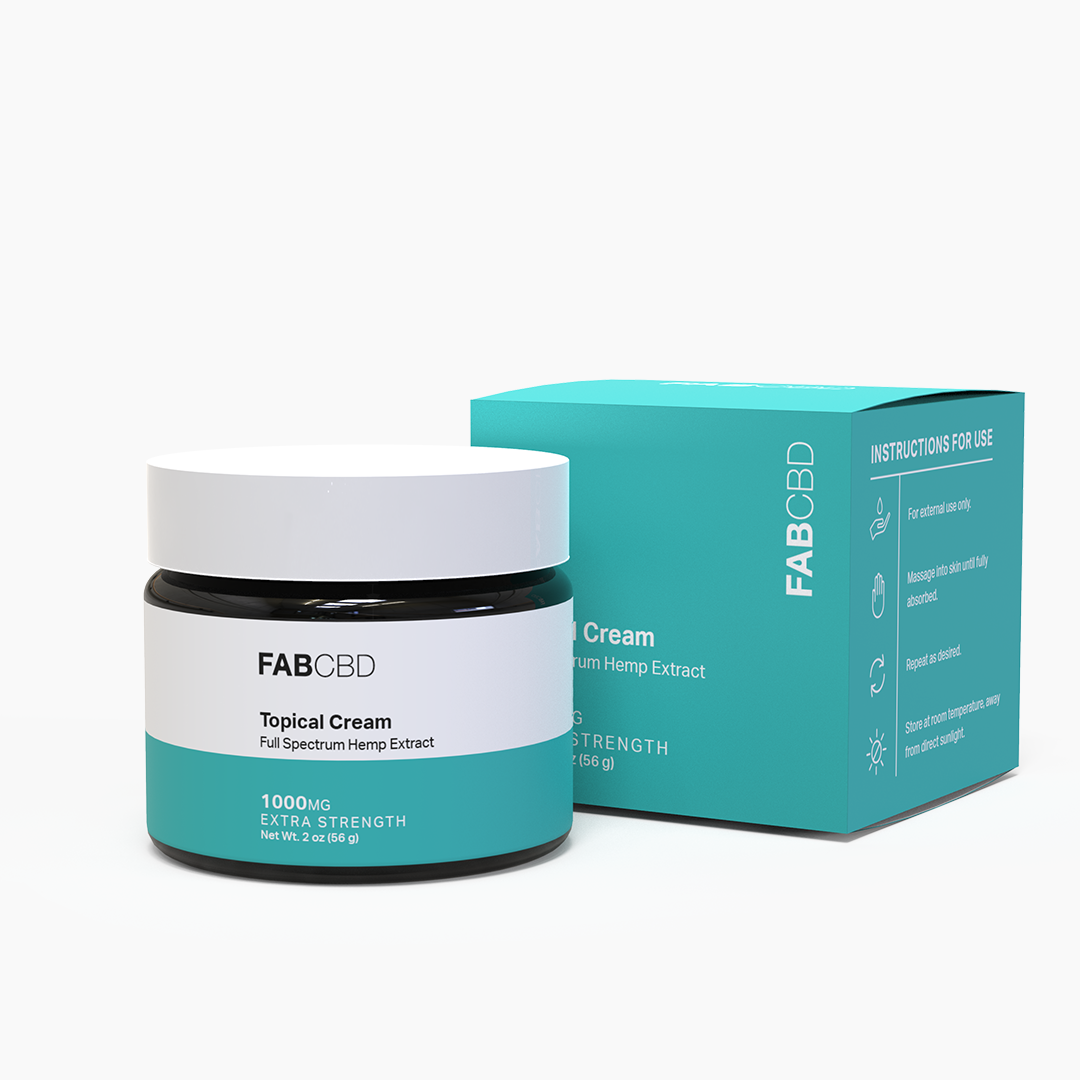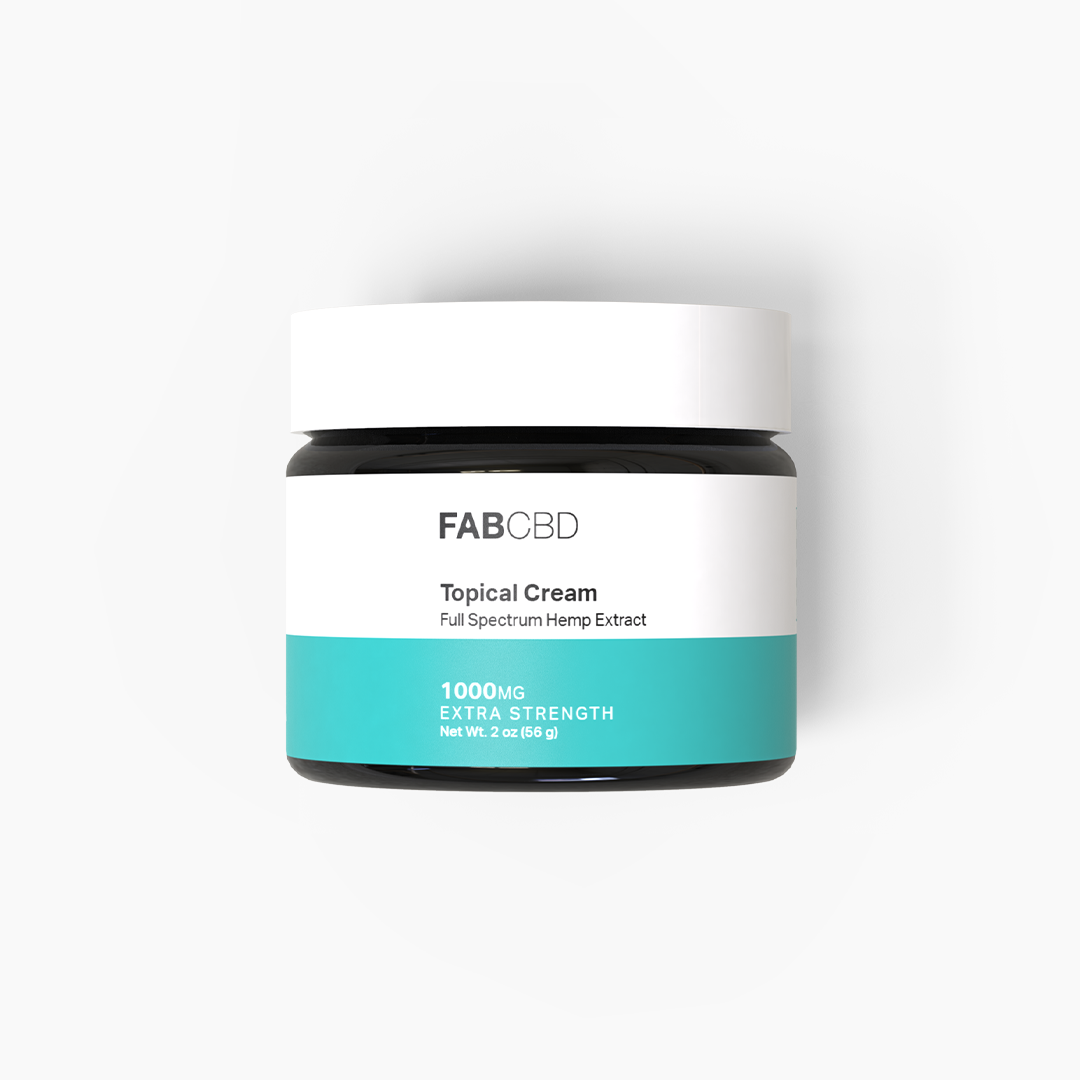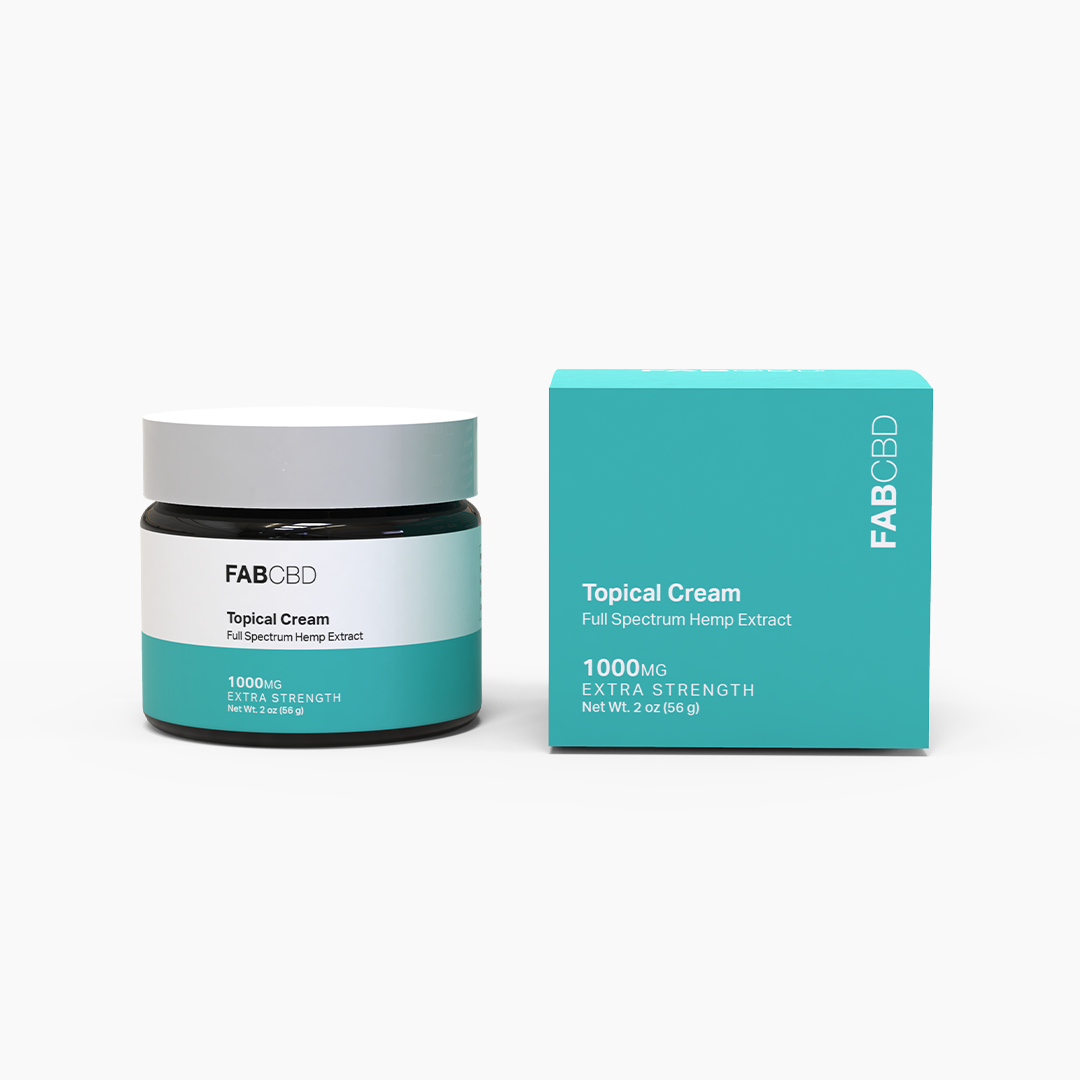 CBD Cream
FAB CBD Cream is silky, light, non-greasy, and nothing like any full spectrum CBD lotion you've ever used before. The fresh and subtle blood orange scent will have you dreaming of the Mediterranean as you smooth it onto your tired and sore muscles. This Topical CBD Cream is made with 1000 mg of CBD, cultivated from some of the best organically grown hemp in Colorado.
Secure & Trusted Checkout with
Secure
Checkout
Free Shipping
Above $99
30 Days
Moneyback
"I started using the topical cream a month ago and will definitely be re-ordering. I use it every morning on my hands and feet. Works better than the numerous over the counter products I have previously tried."
This soothing CBD cream is packed with 1000mgs of CBD, full spectrum hemp extract and naturally occurring terpenes. This makes for one fantastic topical cocktail. A little finger full goes a long way. Often used for muscle and joint support* or skin discomfort*. Net Wt. 2 oz (56 g)
1000mg CBD Oil + Aloe Vera Leaf Extract, Distilled Water, Cocoa Butter, Coconut Oil, Olive Oil, Cetearyl Alcohol, Polysorbate 60, Optiphen Plus, Co2 Extracted Hemp Oil (Aerial Plant Parts), Chamomile, Vitamin E, Citric Acid, Potassium Sorbate, Cinnamon, Blood Orange Essential Oil.
Apply 1-2 finger tips of cream or a nickel sized amount on any area needed. Rub into skin until fully absorbed. Repeat as needed.
WARNING: Consuming this product during pregnancy exposes your child to delta-9-THC, which can affect your child's behavior and learning ability. For more information go to www.p65warnings.ca.gov/cannabis.

Free Shipping on Orders Above $99

Secured Payment & Checkout

30 Day Money Back Guarantee

Easy Returns

Free Shipping on Orders Above $99

Secured Payment & Checkout

30 Day Money Back Guarantee

Easy Returns
PROPER
SERVINGS

PESTICIDE
FREE

CANNABINOIDS &
TERPENES

NON GMO
SOURCES

ORGANICALLY
GROWN

FARMED IN
COLORADO
99%
would recommend this product
For knees

Works great on my knees, not so much any where else.

F

FABCBD

12 seconds ago

Thanks so much for your feedback, Michael. Please feel free to reach out to our customer support team via support@fabcbd.com if you have any further concerns or questions.

F

FABCBD

3 days ago

Thank you so much for your feedback, Raymond. We appreciate your review!

Love this cream

So good, using on my neck and it really helps!

F

FABCBD

3 weeks ago

Thank you so much for your feedback, Sally. We appreciate your review!

Work in progress.

I have used the 600mg on my knees and it worked great. I have tried the 600mg on my back but the results are not as impressive. I purchased the 1000mg and there seems to be some improvement. However, my back is a long standing problem and it may take longer.

F

FABCBD

2 weeks ago

Thanks so much for your feedback, Tennes. We are happy to hear you enjoy it!

Woke with a sore back.

Worked great on my sore, stiff back.

F

FABCBD

1 month ago

Thanks so much for your feedback, Philip. We are happy to hear you enjoy it!

I do not recommend this product

Missing in action

I've been told, for the past couple of weeks, "it will be back in stock this weekend. "

Still listed as "sold out."

Any ETA?

Do you have such a great customer service department as far as returning emails and answering questions. Just don't understand this

F

FABCBD

1 month ago

Thanks so much for your feedback, Paula. We apologize for the delay with restocking our newly formulated 1000mg CBD Cream, it's available on our website now. Please feel free to reach out to our customer support team via support@fabcbd.com if you have any further concerns or questions!

F

Fantastic

I reluctantly tried it and was very impressed. My brother-in-law has tried for a year to get me to try it. I should have listened to him. Don't hesitate like I did just get it and try it yourself.

F

FABCBD

2 months ago

That's fantastic, Terry! So glad you gave things a try, enjoy!
Reviews Loaded
Reviews Added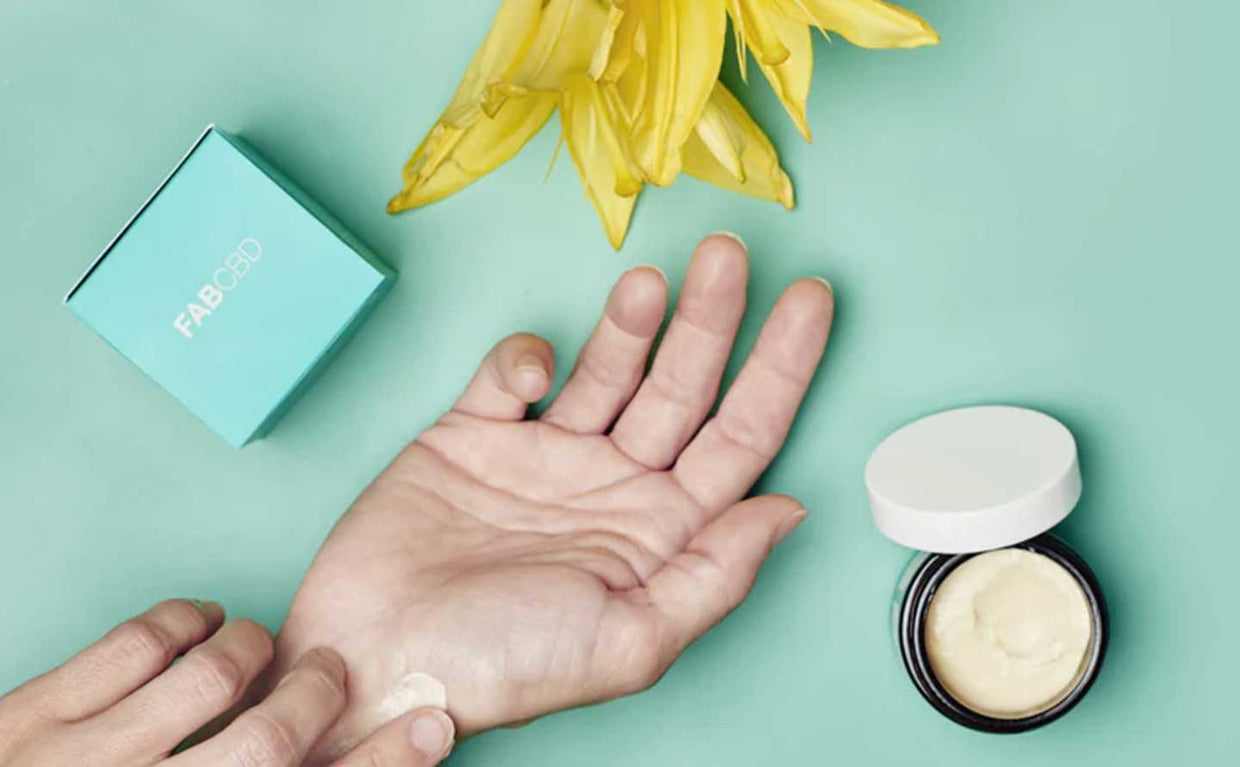 CAN SKIN REALLY ABSORB CBD CREAM?
Yes! So watch what you put on it. We made sure to formulate our Topical CBD Cream only with ingredients that will make your skin sing, and none of the ones that will make it sad. Starting with organically farmed Colorado hemp plants and finishing with a touch of essential oil, this CBD lotion is clean and effective.
Learn more about how skin absorbs CBD in our blog!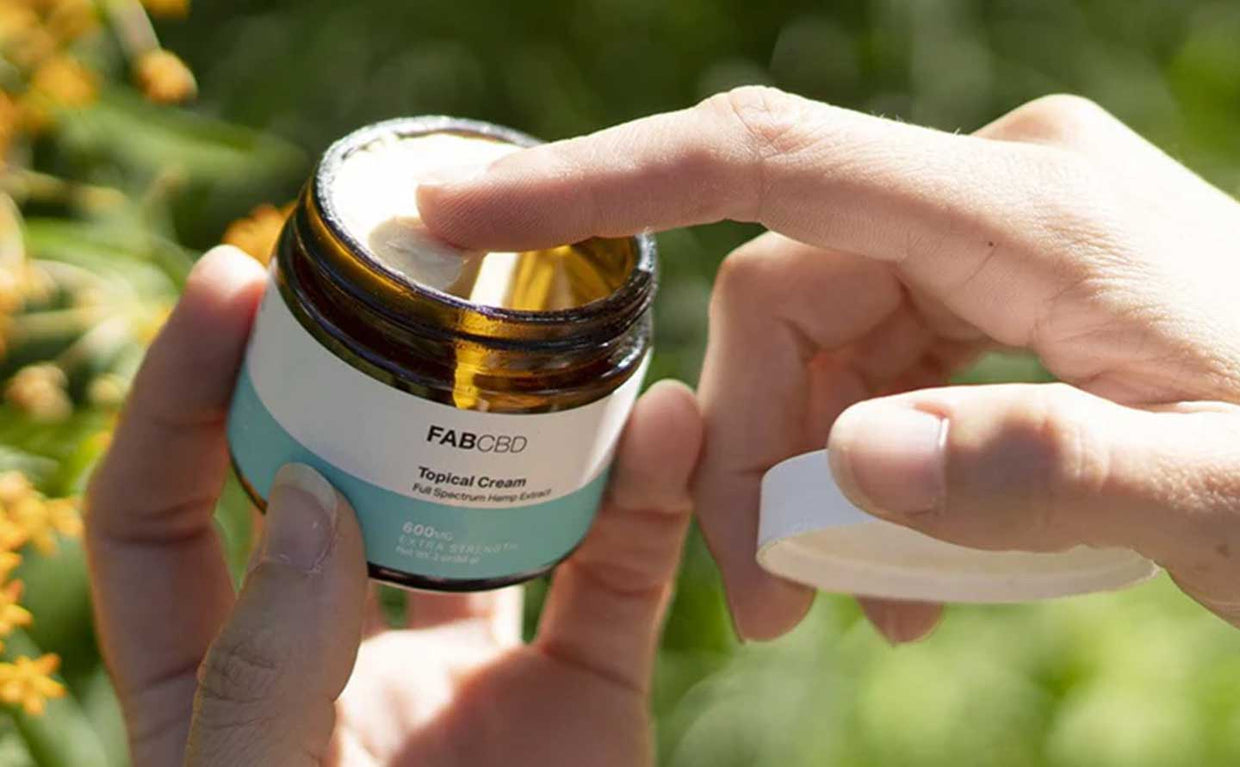 HOW WE MADE THE BEST CBD CREAM
With hydrating and nourishing botanicals like Aloe Vera, Cocoa Butter, Coconut Oil and Olive Oil, your sensitive skin will rejoice in a flurry of rejuvenation. This silky cannabidiol cream is potent stuff and a little goes a long way! Topical CBD can be applied directly onto clean, dry skin. Rub in the hemp cream thoroughly and let it work its magic.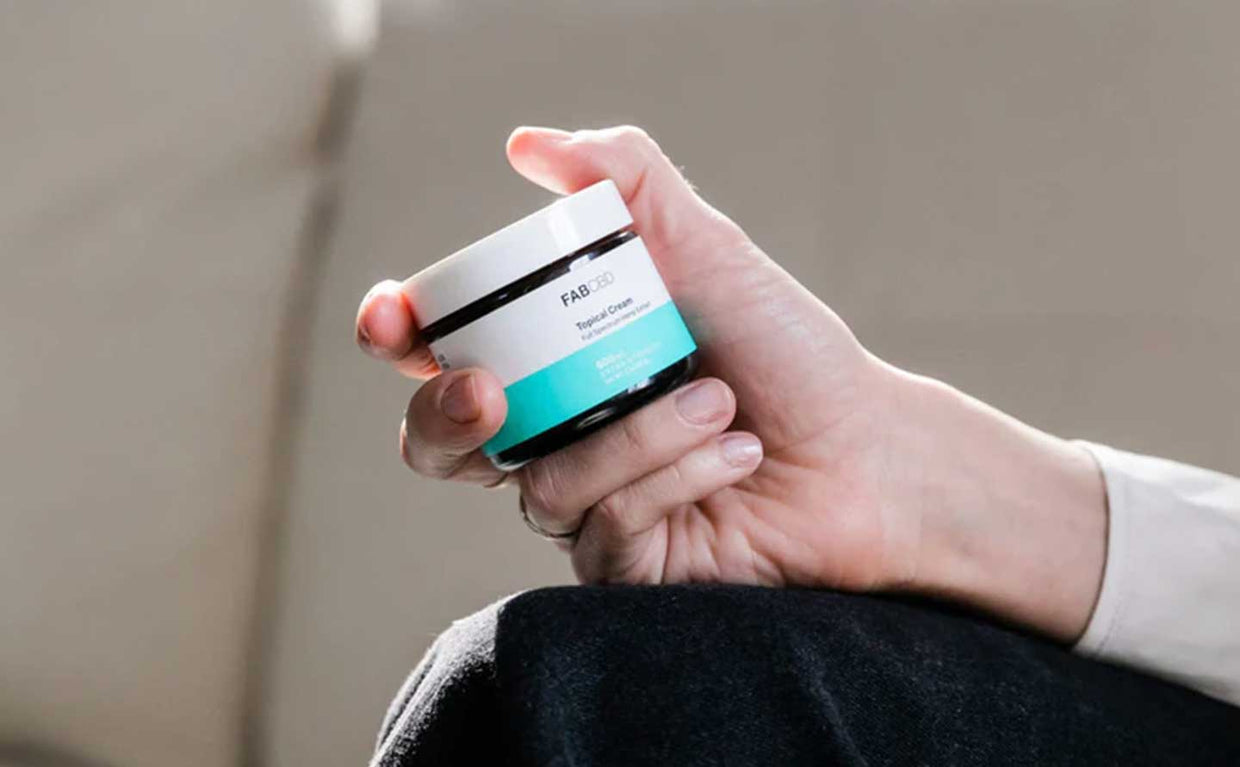 BUY CBD CREAM THAT FEELS AND SMELLS GOOD
In our journey of formulating the best, high-quality CBD lotion made by any of the top CBD brands, we collected some of our favorite-smelling skincare products from all over the place, slowly narrowing in on what scents were found in some of the best. Blood orange was the key, and a dash of cinnamon tempers the balance perfectly. A lot of CBD cream for sale is just poor quality lotion with CBD added. We took a different route. Our approach is getting the best ingredients for a great all-around experience.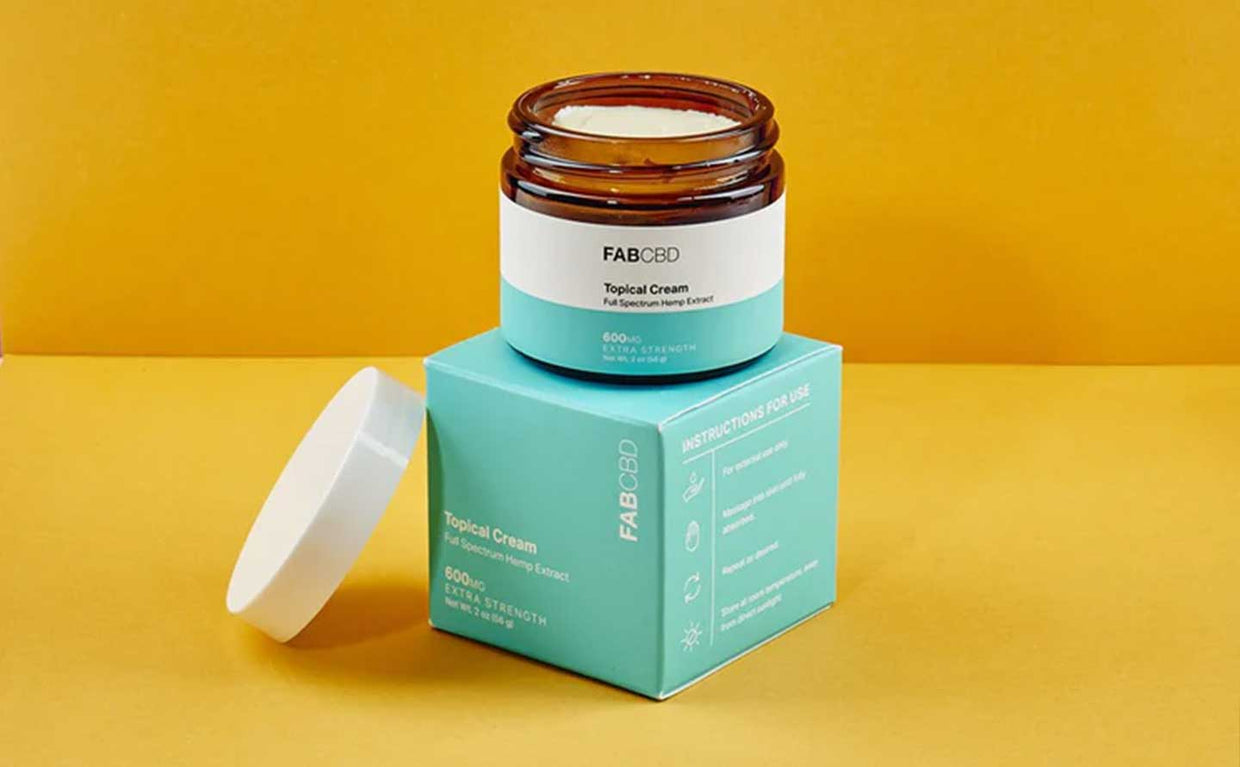 WE DID THE RESEARCH
The team at FAB CBD put their thinking caps on and dug into studies about the overall effectiveness of CBD topical creams and CBD ointment. Surprisingly, they discovered that most studies reported that anything under 400mg of CBD per topical product just wasn't that effective per serving. In light of that, the team instantly knew they had to do better. What they came up with was a phenomenal, light, silky, fresh smelling cream packed with 1000mg of CBD oil per jar. That's five times stronger than the average topical CBD products out on the market today!
Frequently Asked Questions
CBD CREAM FAQ
CBD creams are for external application, whereas most other forms of CBD are made to be ingested.
CBD cream is a silky lotion, and CBD salve is a heavier balm that has beeswax in it which keeps it thicker. Our cream has a light scent, while the CBD salve has an invigorating fresh scent.
Coming in at 1000 milligrams per 2oz jar, this CBD cream for pain is 5 times stronger than the average CBD pain relief rub. We are dedicated to formulating the best CBD products out there, and when it came to creating the most effective CBD cream, we knew the average product contained only 150-300mg per jar. A fingertip-sized amount of this can go a long way.
Our CBD cream contains clean ingredients chosen for the way that they support CBD absorption through skin and deliver added benefits to your body. For example, Aloe Vera, Cocoa Butter, Coconut Oil, and Olive Oil not only help to moisturize and soothe your skin, the oils also help carry and deliver CBD into your pores so that the compounds can begin working in and around nearby tissues. Then we added ingredients like cinnamon and blood orange essential oils for a perfectly sublime scent that neither overpowers nor underwhelms.
Remember, your skin is an organ, and it is made up of porous tissue that can absorb and excrete. When a CBD topical, such as a salve or a cream is applied, the CBD does not enter into the bloodstream because it will not be able to penetrate that deeply into the skin. So, instead of it having a systemic effect like CBD oil that is taken orally, the topicals have a localized effect that may support overworked muscles and joints. CBD topicals are applied directly to the skin where the lipids are then absorbed into the epidermis. The lipids will then help the phytochemicals in the CBD to move across the skin membranes where it can then positively interact with nearby cells and tissues.
The best way to use FAB CBD Cream is to start with clean, dry skin and apply a fingertip-sized amount onto the desired area. If the area is large, apply a thin layer that covers the area. Once applied, rub or massage into the skin for optimum absorption.
Shipping typically takes 3-7 business days to arrive. However, since COVID-19 we are seeing some longer delivery times in certain areas or during busier times of the year. Shipping may take up to 10 business days. If for any reason your order doesn't arrive in that timeframe please email support@fabcbd.com and we'll be happy to help!