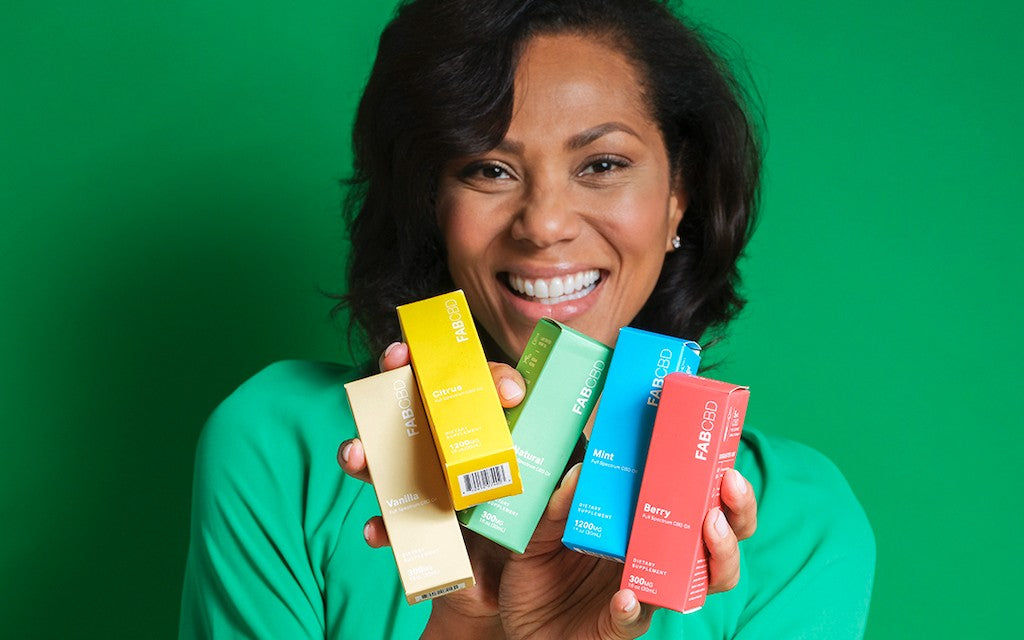 WHO ARE WE?
FAB CBD was founded in 2017 with the goal of building a product line for the everyday person to feel comfortable supplementing with hemp. We believe in formulating quality products with a specific intent and purpose. No gimmicks, no hype, just results.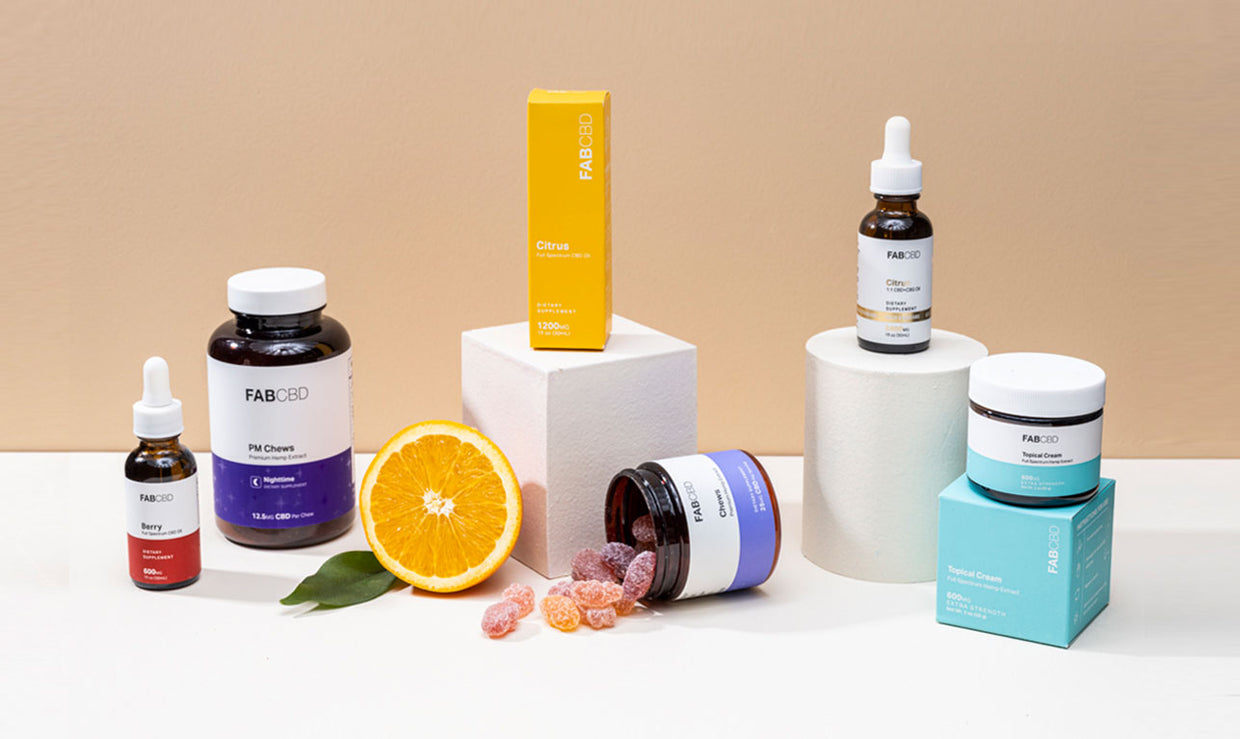 WHY BUY FAB CBD PRODUCTS
We're regular folks with high standards for quality, just like you. We care about how you feel everyday regardless of race, background, or lifestyle. We want to make products and provide services that positively impact your life. If you don't think we've done that, then we have a 30-day, money-back promise. We pick up the phones, we answer chats and emails, and yes, our team loves talking to our customers. We take your trust very seriously. Thank you for hanging with us.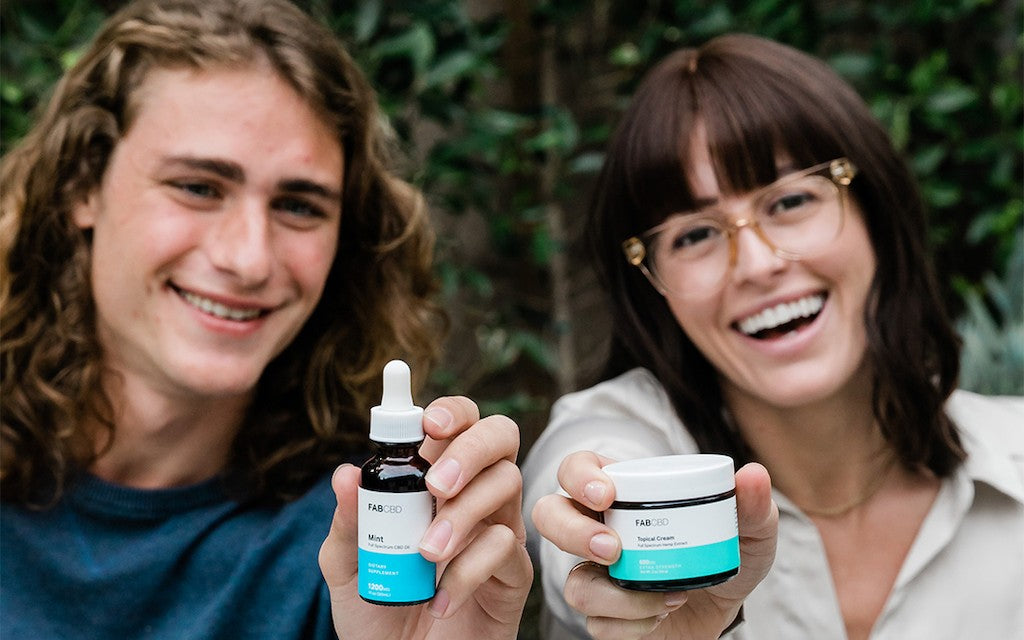 BEST CBD PRODUCTS FOR SALE ONLINE
A usual first-time order is a 1200mg CBD oil and one of the CBD gummy options. But it all depends on what has led you to CBD. If you're an active person with sore muscles, then perhaps the targeted action of topical cream or salve would fit the bill. If you struggle with sleep, then the PM chews seem like a good option. You can buy with confidence because all of our products are held to the same high quality standards.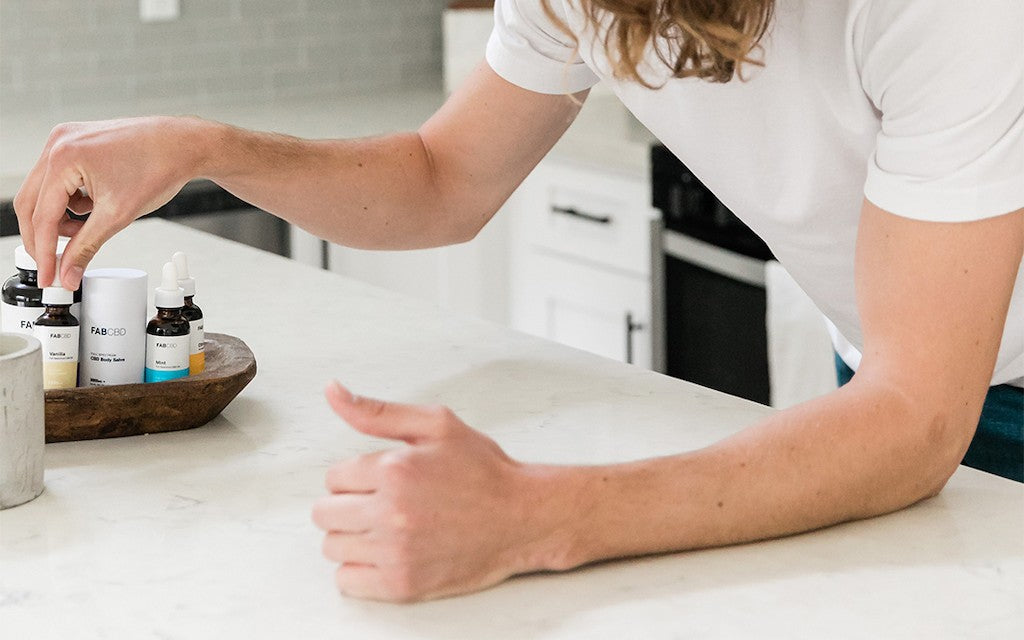 WHAT TO EXPECT FROM FAB'S CBD
CBD is a non-psychoactive component of the hemp plant, so you won't feel "high" when you take it. The main goal of CBD is to interact with your body's endocannabinoid system in a way that brings your whole body toward more balance and optimal functioning. That means people usually don't feel like a different person, but more like themselves (in a good way). FAB offers full-spectrum, broad-spectrum, and CBD isolate products to fit your every need.
THE OVER-UNDER EFFECT
CBD is one of those things that works at the right dosage, and becomes equally less effective if you take too little OR too much. Lots of folks, especially when experiencing pain, mistakenly go for a high potency and take a big dose right away hoping for immediate relief. It's way better to start low and slowly increase (give yourself about a week of taking the same amount daily) so you know when you hit the sweet spot. Otherwise, you won't be sure whether you need to dial up or dial down!
Knowledge Base
CBD Products FAQ
Share information about your brand with your customers. Describe a product, make announcements, or welcome customers to your store.
CBD is an acronym for Cannabidiol (Can-a-bid-i-ol), a prominent naturally occurring class of molecules called cannabinoids found in the plant genus Cannabis Sativa L. CBD comprises up to 40% of the plant and is one of over 60 plus compounds found in cannabis. Of these compounds, CBD and THC are usually present in the highest concentrations, and are therefore the most recognized and studied. CBD is a non-psychoactive component of the plant that possesses a wide range of benefits and does not cause a high, unlike THC. Our bodies are made up of an endocannabinoid system and uses cannabinoids to maintain healthy cells and according to researchers, CBD may be the single most important cannabinoid ever discovered.
All of our CBD Oil Drops are 1 oz bottles. The higher the milligrams of CBD, the higher the strength or more concentrated the bottle is. We use .5ml as a serving size. Here's a breakdown of CBD per serving in our products
300mg Oil Drops – 5mg of CBD per .5ml
600mg Oil Drops – 10mg of CBD per .5ml
1200mg Oil Drops – 20mg of CBD per .5ml
2400mg Oil Drops – 40mg of CBD per .5ml
Hemp Extract is the oil pressed from raw hemp seeds, whereas CBD is a cannabinoid taken from the flowers, leaves, stems, and stalks of the mature hemp plant.
Our oils contain full-spectrum hemp extract and are designed to be taken under the tongue where your body can most easily absorb the active ingredients. Gummies are simply another way of ingesting CBD: our Anytime Gummies are made with CBD isolate (no other cannabinoids are present), and our Nighttime Gummies are made with broad spectrum hemp extract (other cannabinoids are present, excluding THC). Topicals are designed to target specific areas of the body, so if you have a particular area of concern, these can be quite useful! Our topicals are made with full-spectrum hemp extract.
Our CBD comes in the form of oil, gummies, cream, lotion, and dog treats. These products vary in potency so you can find just the right one for you, and serving suggestions can be found on their labels.
CBD products made from hemp with less than 0.3% THC are federally legal to buy. However, some states have their own laws about CBD so it's best to be aware of the state laws where you are.
If you're new to CBD, it's a good idea to research the product online and look at the ingredients and third party lab reports. Make sure that there are no preservatives, additives, or contaminants. It's also a good idea to check the reviews from other customers to see what they're saying about the products.
Different CBD products are used in different ways, for example CBD oil is dropped under the tongue, but CBD cream is rubbed into the skin. However, one thing that remains constant across all products is that the best approach as a new user is to start low with your dosage and slowly build up as needed, paying close attention to how you feel after the first week, and only increasing your dose after you've tried a certain amount for a number of days. The body can take 1-3 weeks to notice the effects of CBD.