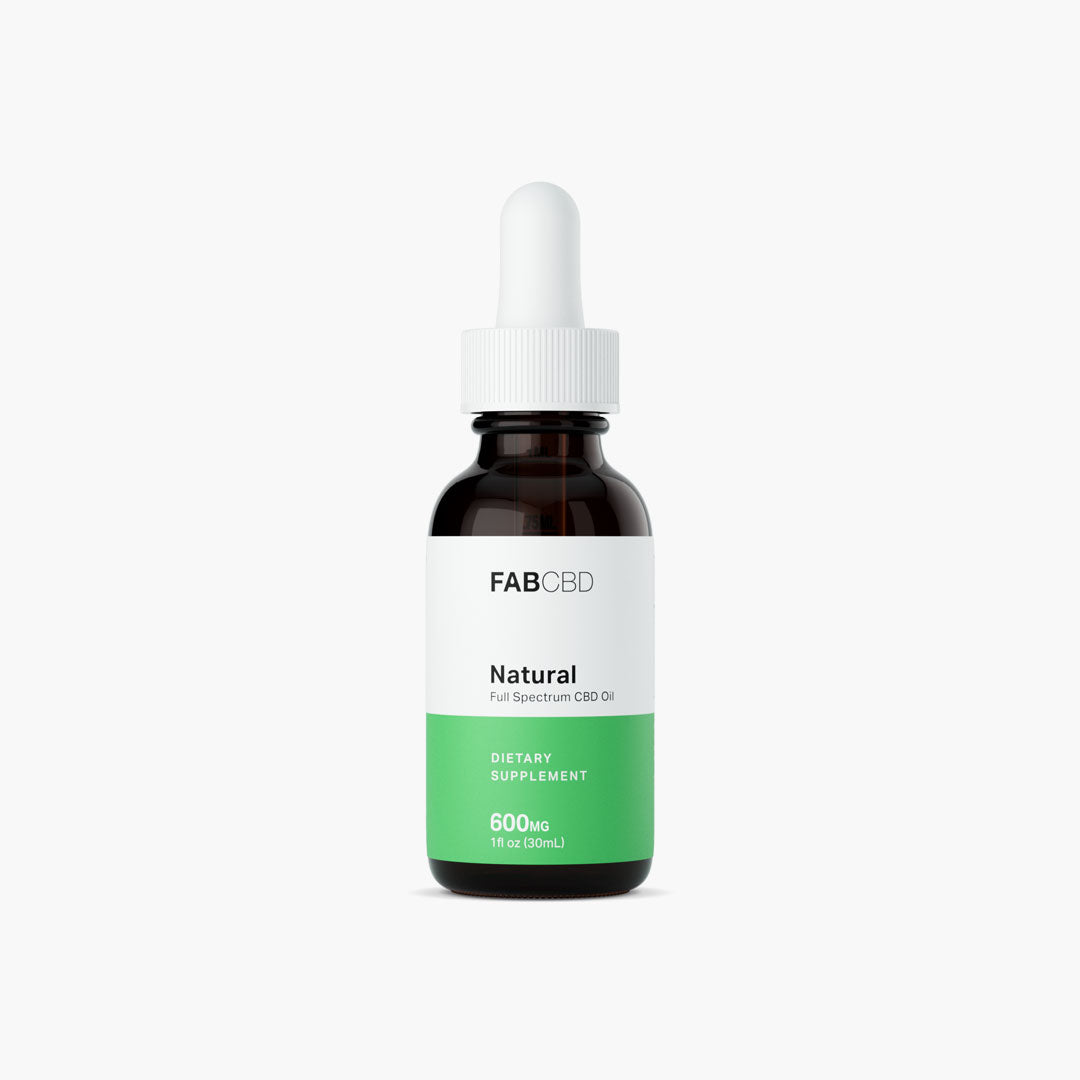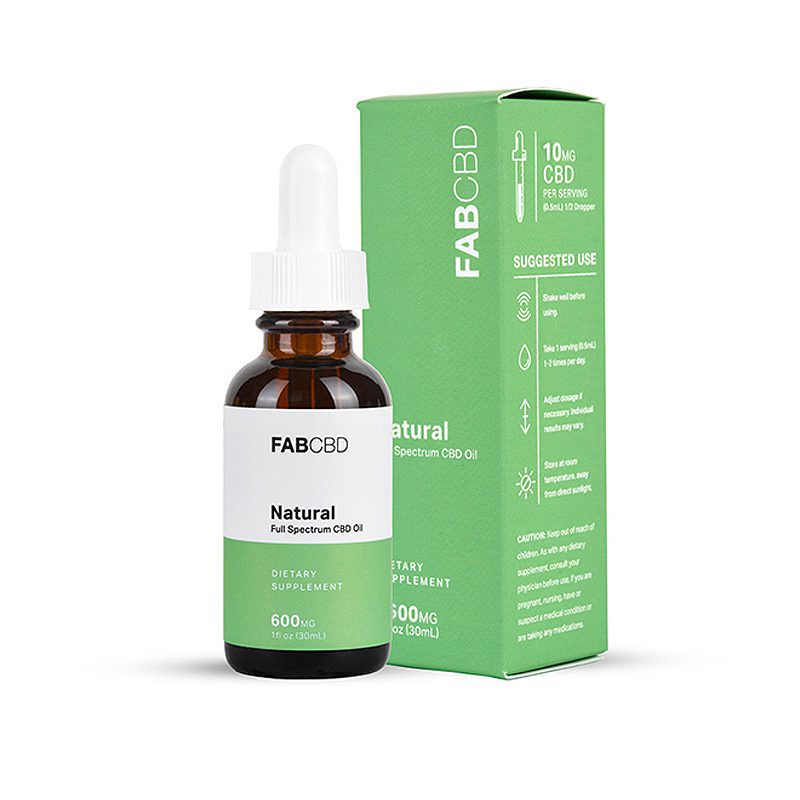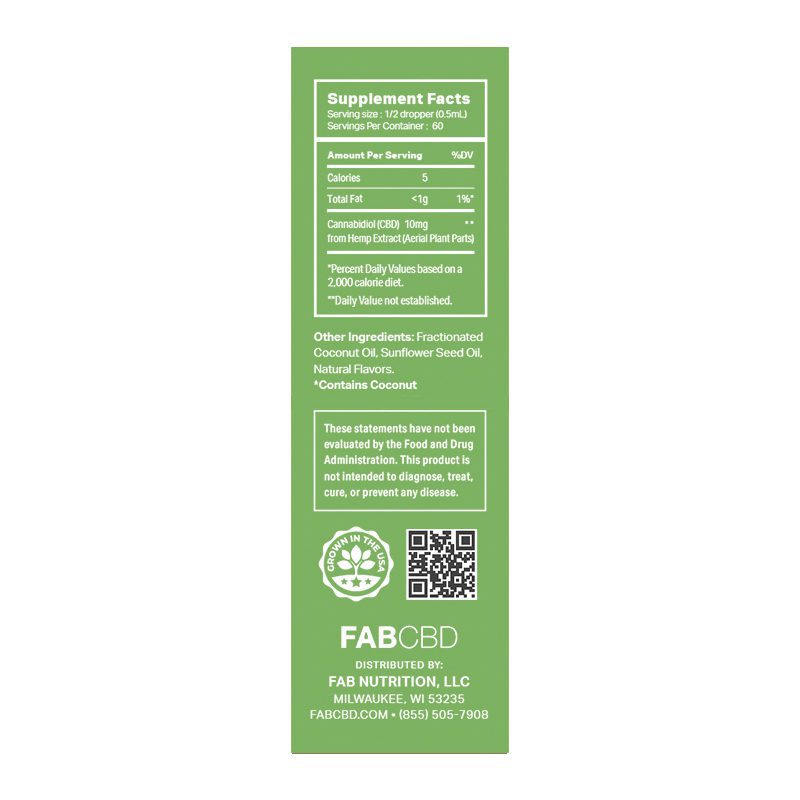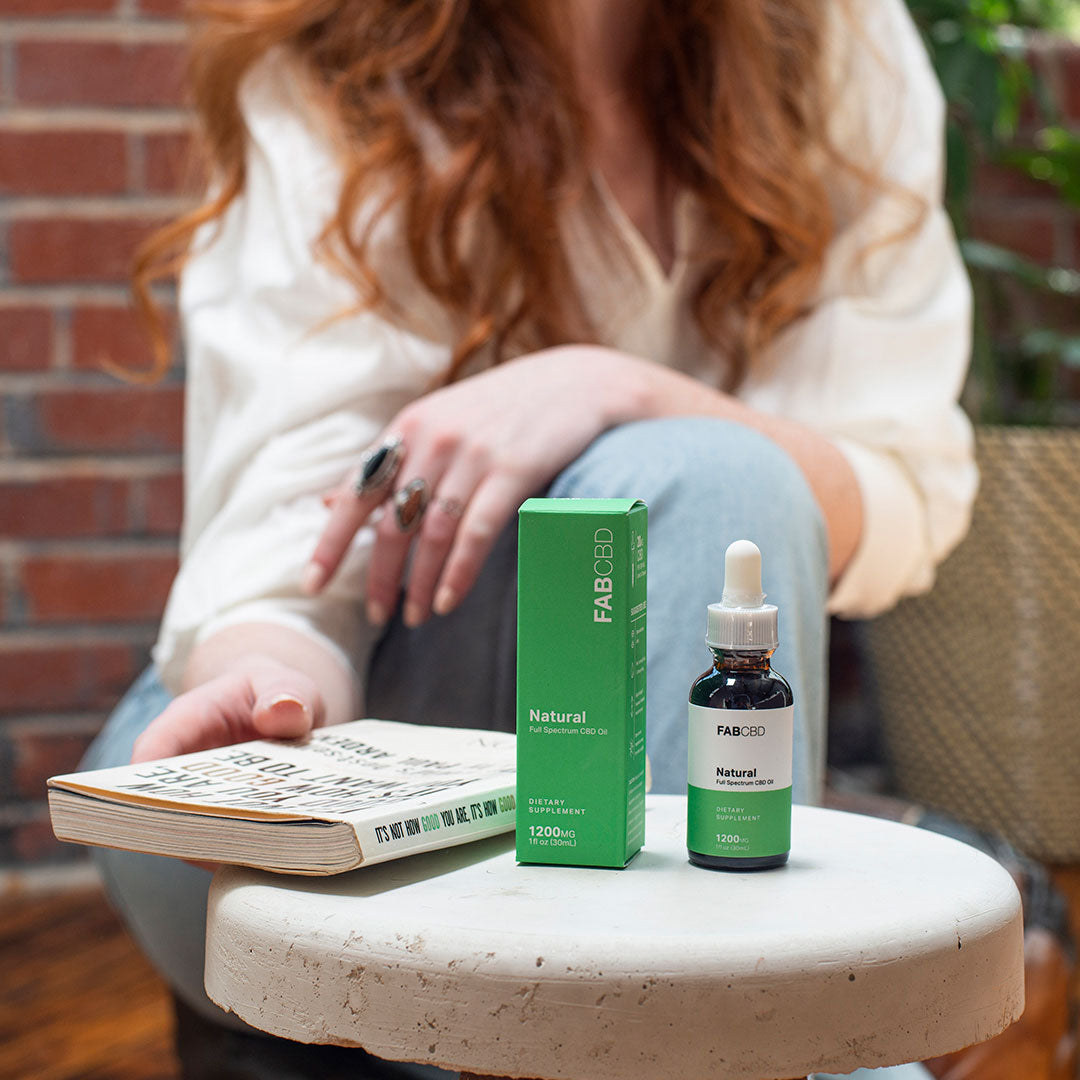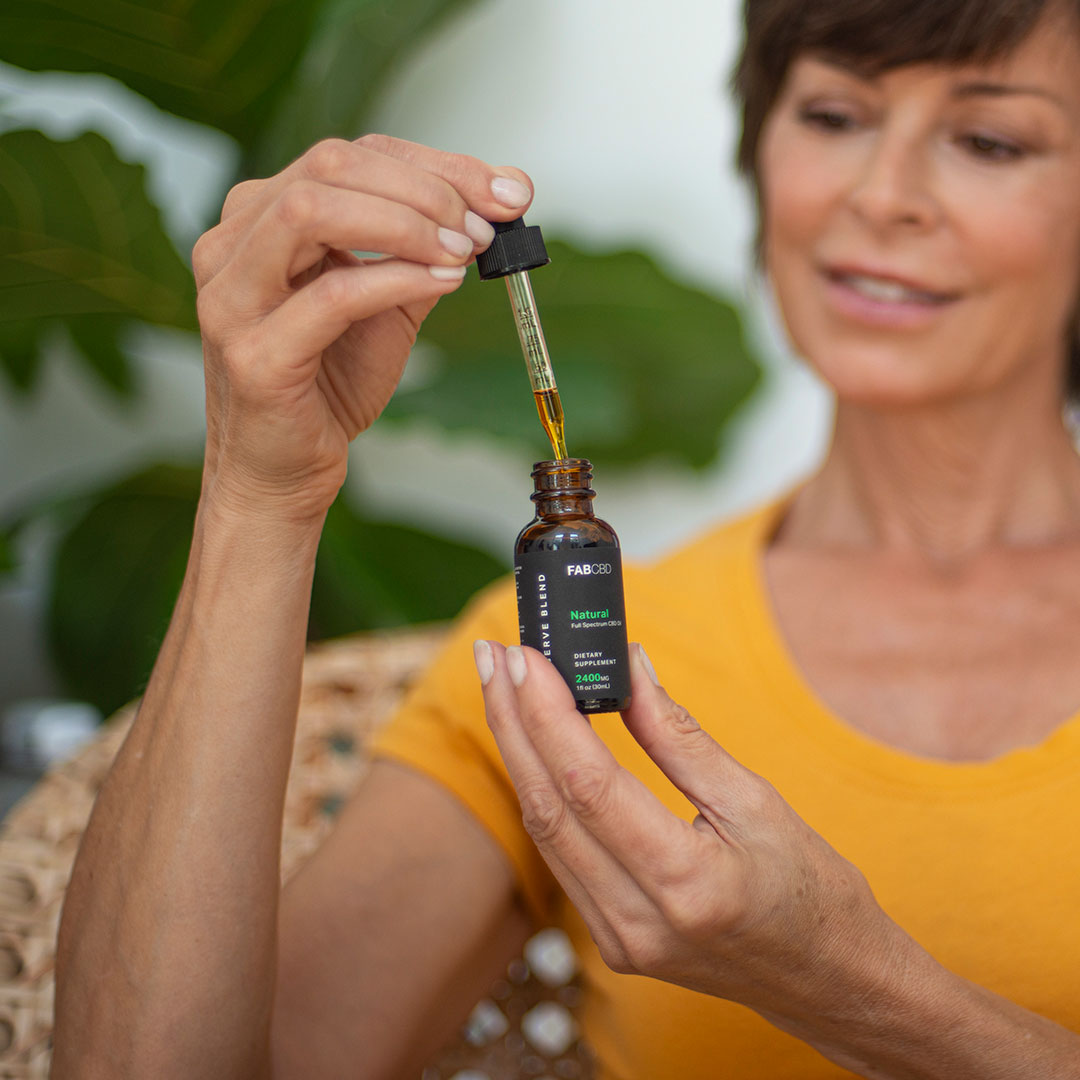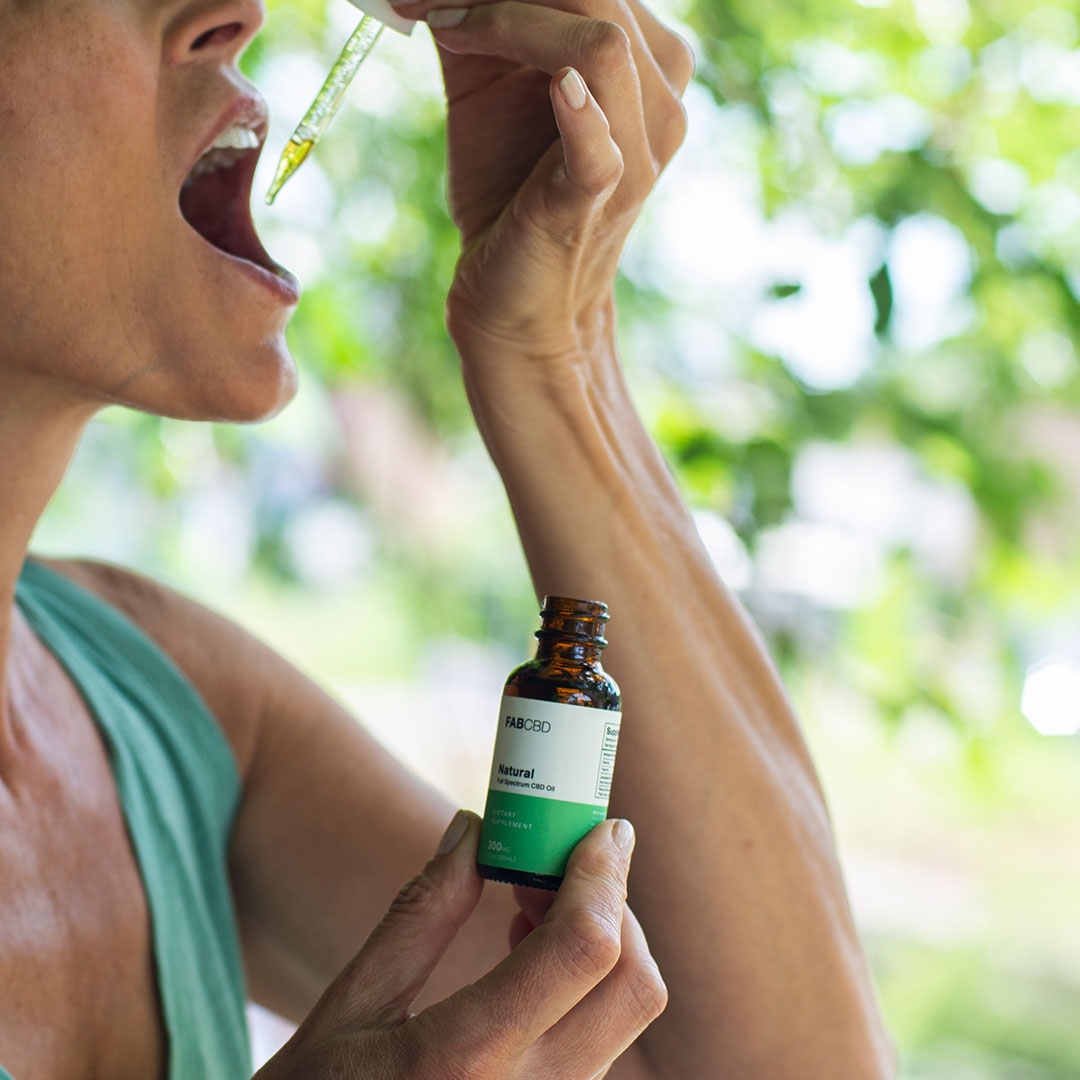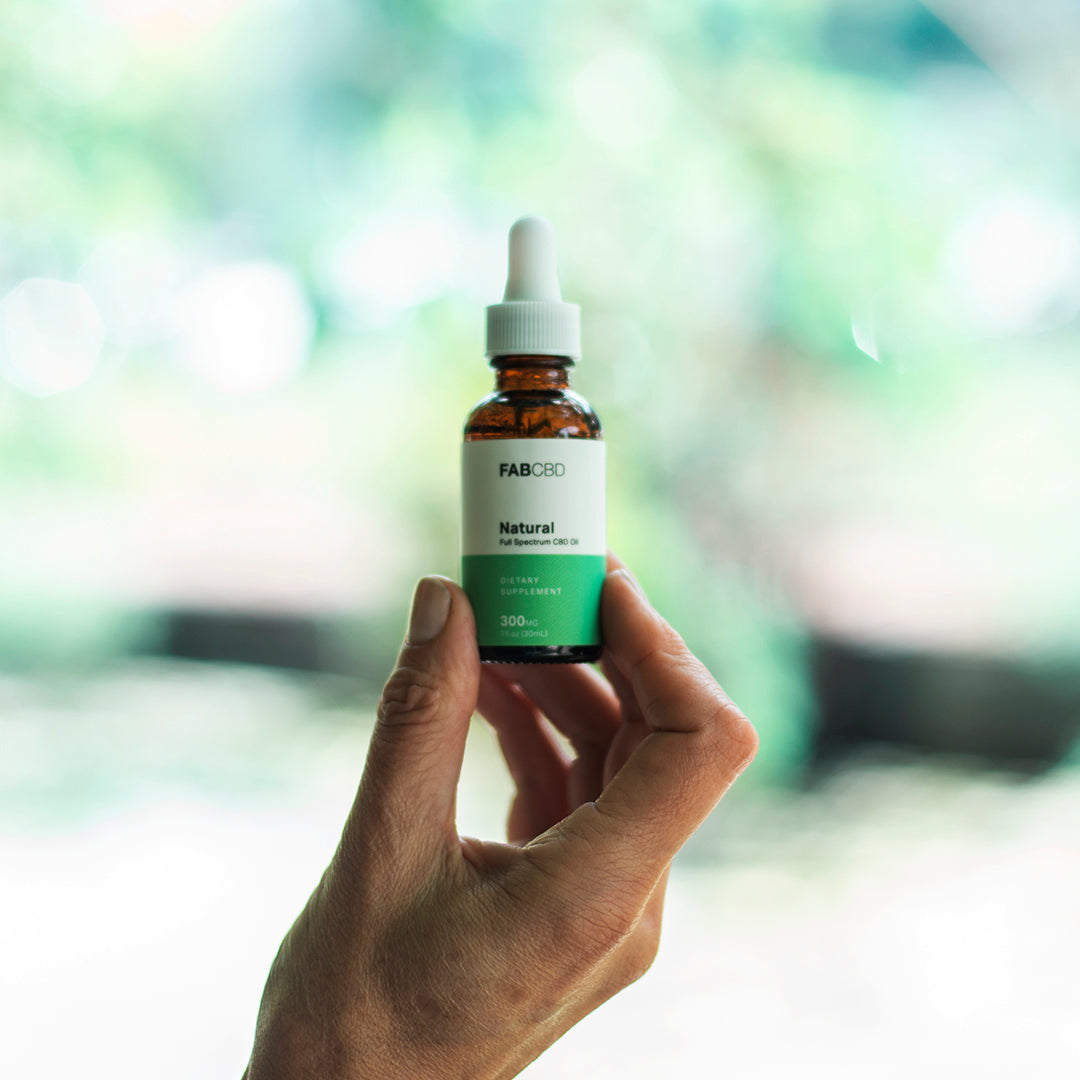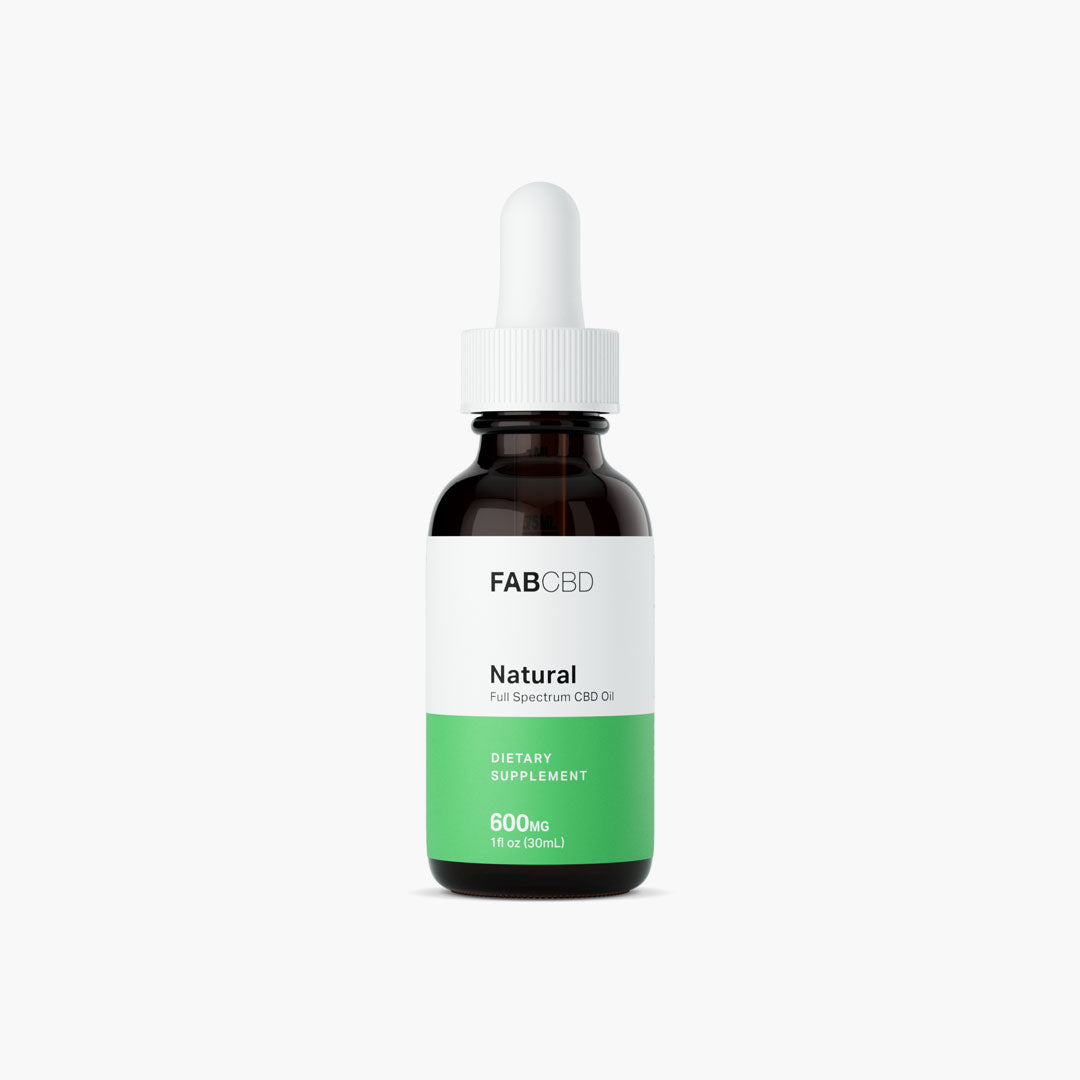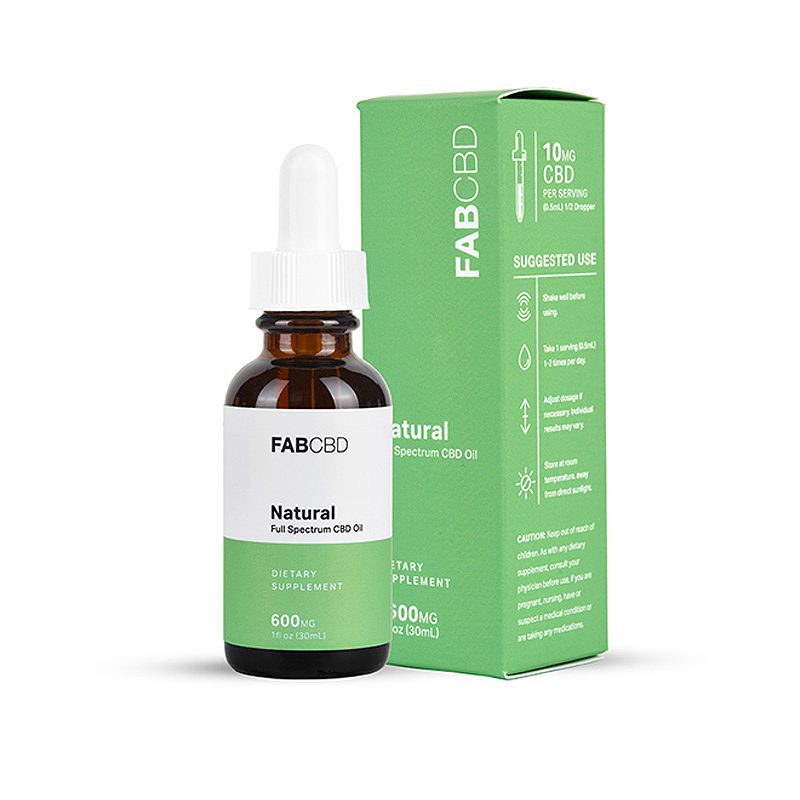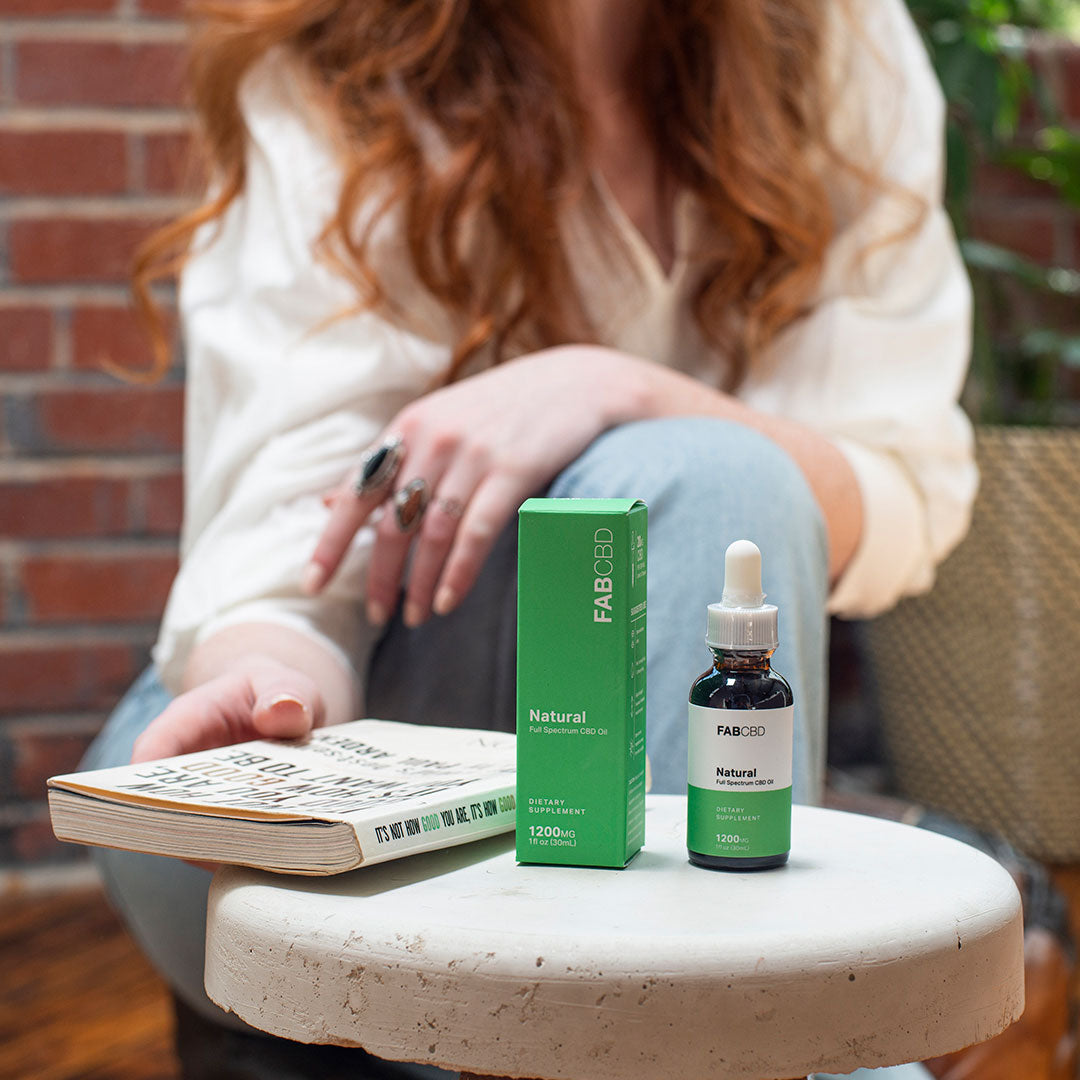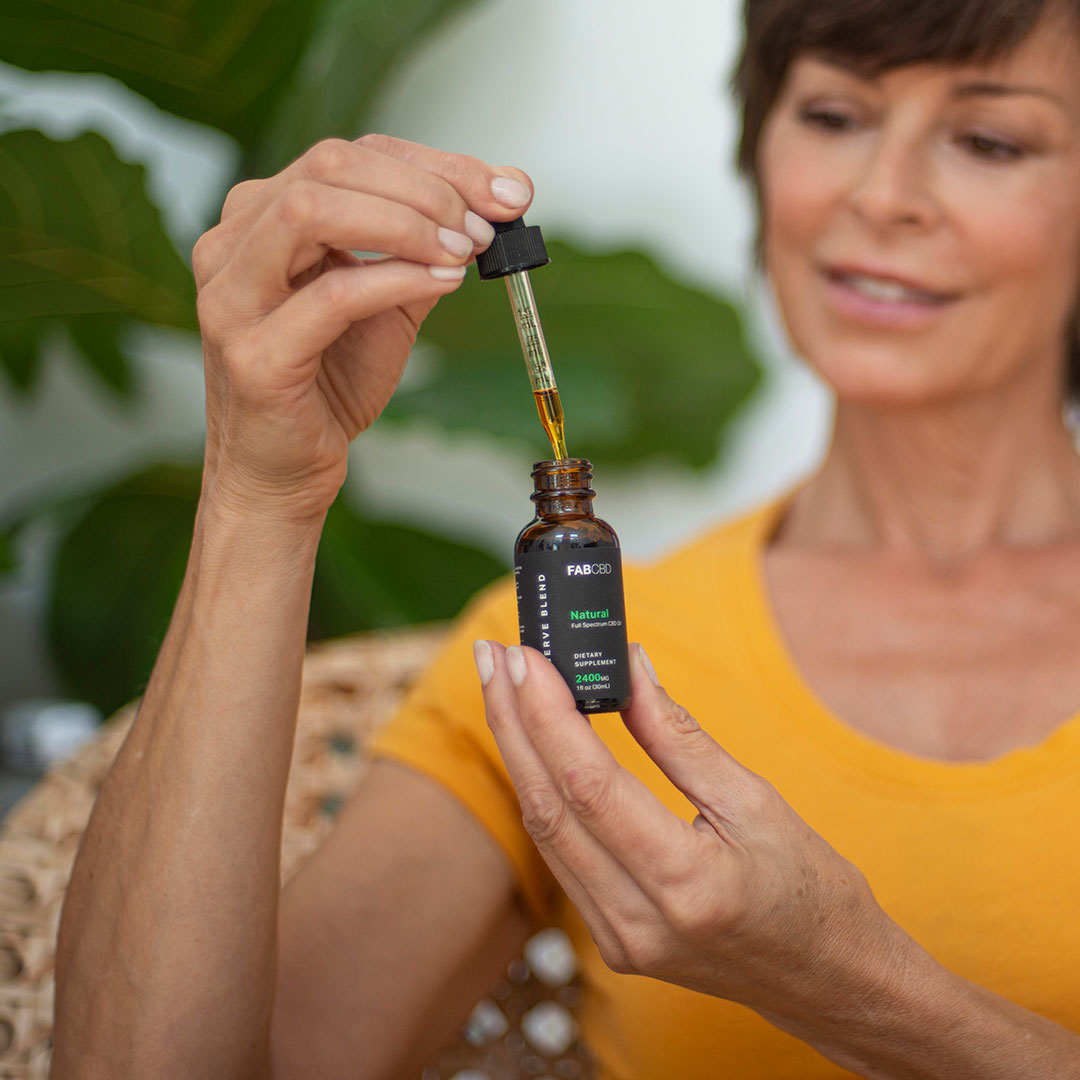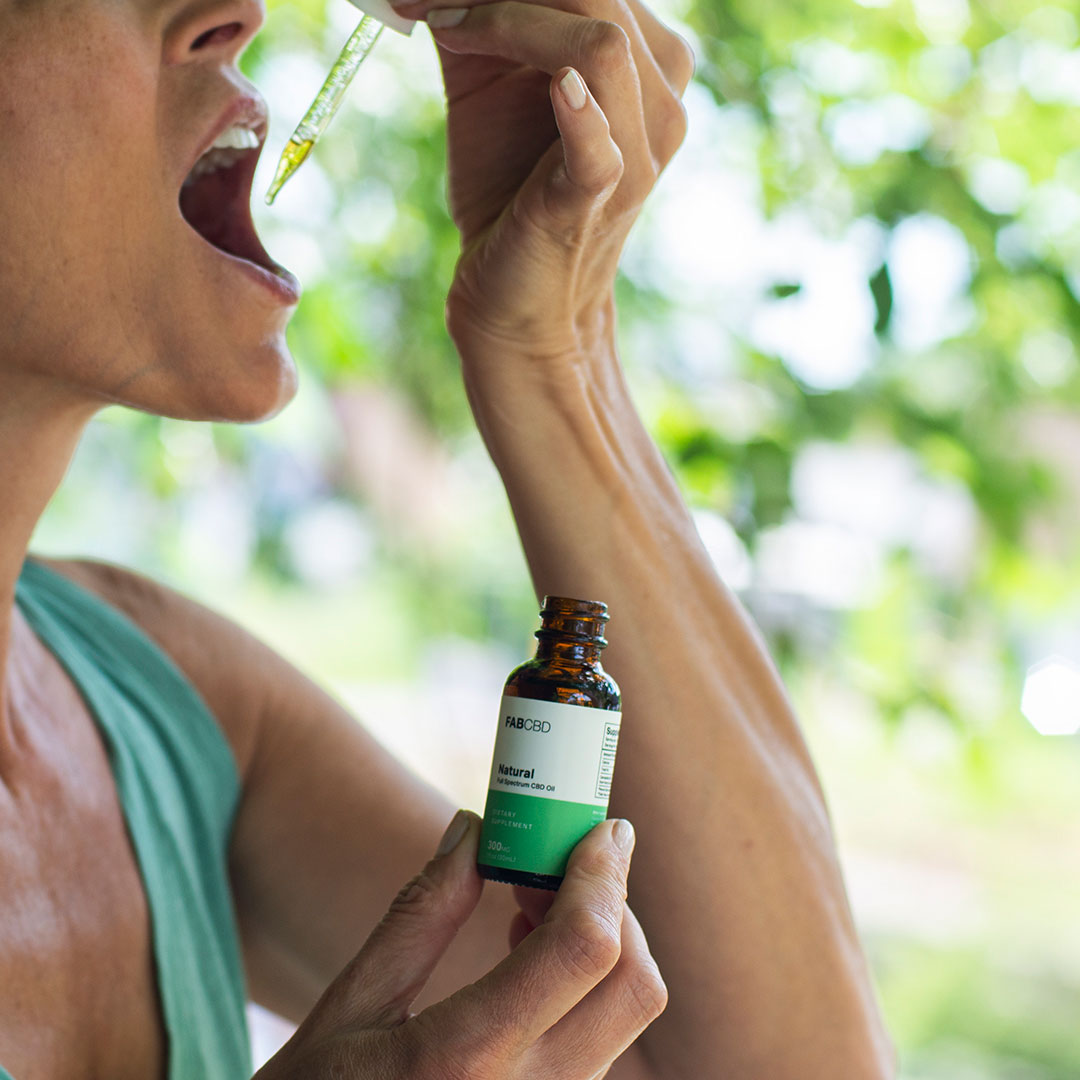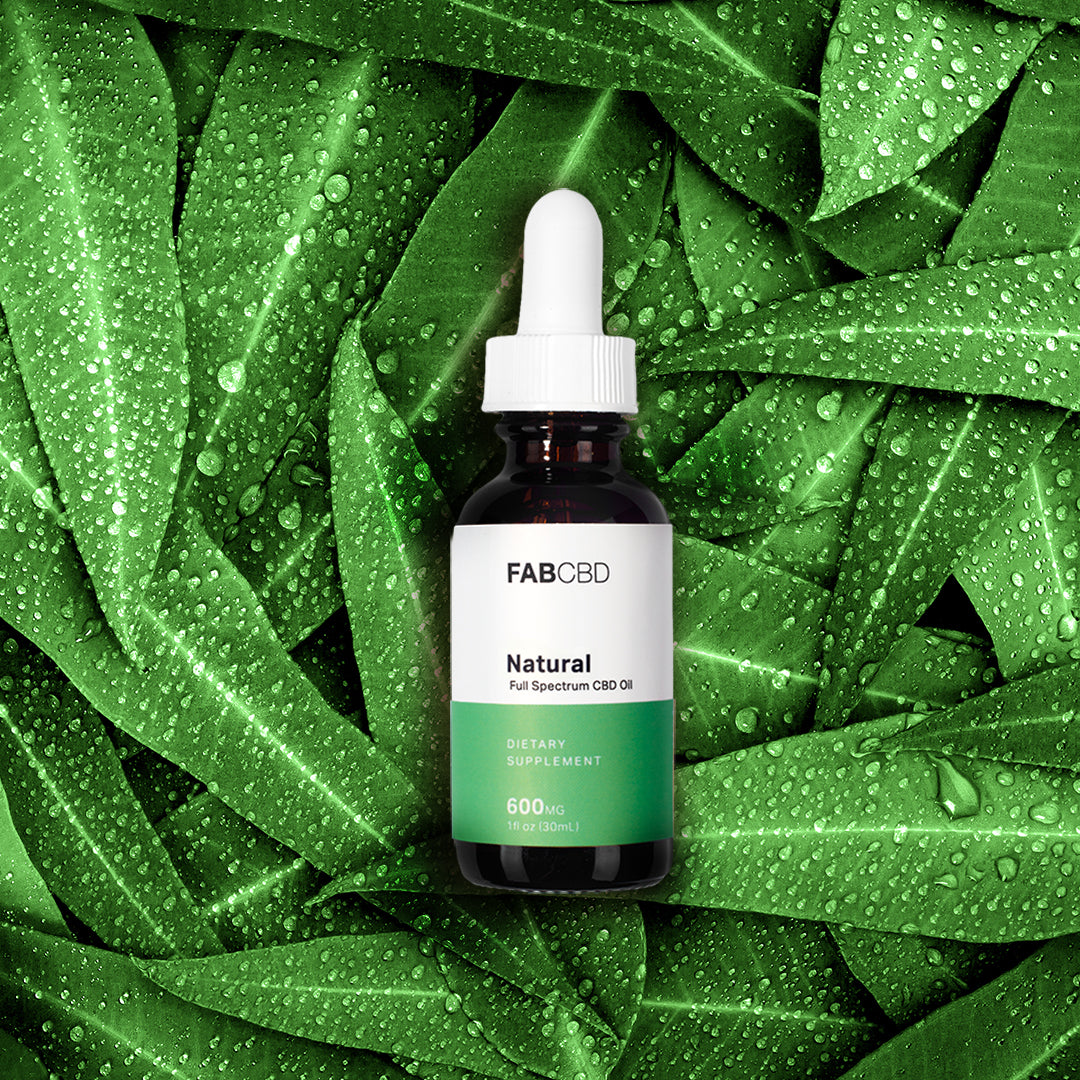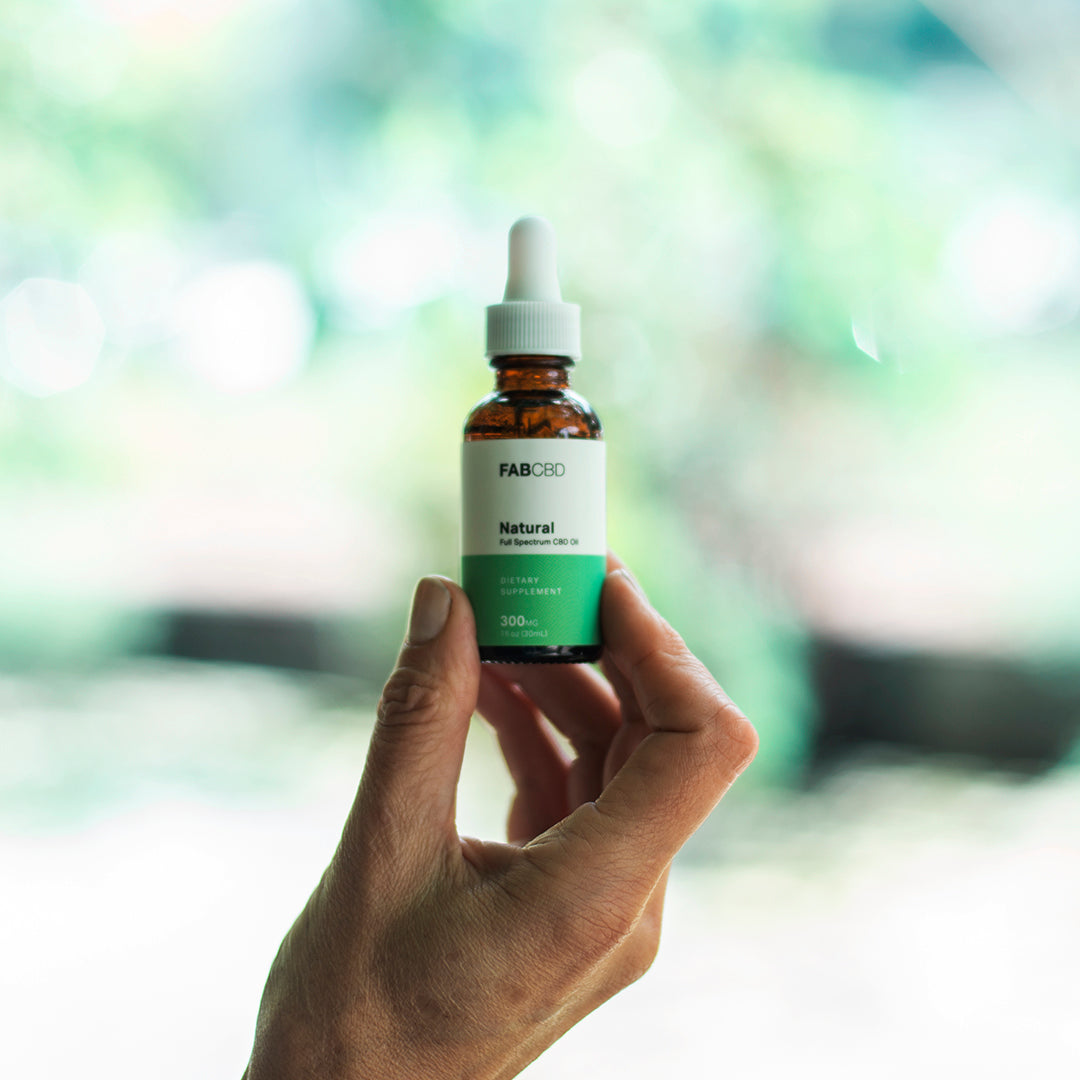 CBD Oil
High-quality CBD Oil is a quick and easy addition to your daily natural supplement regimen. Choose from an award-winning selection of full spectrum hemp extract flavors, including citrus, mint, natural, berry, and vanilla. Our CBD Oil is crafted from the finest organic industrial hemp plants while keeping the naturally occurring terpenes and other beneficial cannabinoids in place. Our highest quality oils are designed as high accessibility, full-spectrum blends that contain less than the required legal limit of 0.3% THC from hemp.
Secure & Trusted Checkout with
Secure
Checkout
Free Shipping
Above $99
30 Days
Moneyback
"Wondering why it took us so long to begin using CBD's. The FAB products (oil and cream) have certainly made a difference in our lives. "
Full spectrum hemp extract and CBD oils. 4 strengths, 5 flavors, 60 servings each and easy to follow instructions. We use organic flavoring and MCT oil to help increase the flavor profile as well as offer additional cognitive functionality. 300mg - 2400mg tincture bottles available.
Full Spectrum Hemp Extract (aerial parts) CBD, Fractionated Coconut Oil, Sunflower Seed Oil, Natural Flavors. *Contains Coconut.
Take 1-2 servings a day or as needed. Can take day or night. Keep away from direct sunlight and store in room temperature. 1/2 Dropper or .5mL = 1 serving size.
WARNING: Consuming this product during pregnancy exposes your child to delta-9-THC, which can affect your child's behavior and learning ability. For more information go to www.p65warnings.ca.gov/cannabis.

Free Shipping on Orders Above $99

Secured Payment & Checkout

30 Day Money Back Guarantee

Easy Returns

Free Shipping on Orders Above $99

Secured Payment & Checkout

30 Day Money Back Guarantee

Easy Returns
PROPER
SERVINGS

PESTICIDE
FREE

CANNABINOIDS &
TERPENES

NON GMO
SOURCES

ORGANICALLY
GROWN

FARMED IN
COLORADO
99%
would recommend this product
shannon m.

Verified Buyer

cbd oil

effective with marked dropper and visible bottle oil level

F

FABCBD

5 days ago

Thank you so much for your feedback, Shannon. We appreciate your review!

F

FABCBD

2 months ago

Thank you so much for your feedback, Greg. We appreciate your review!

Molly H.

Love it. Thought I could give up the oil, ohhhhh was I ever wrong. Never again!

F

FABCBD

3 months ago

Thanks so much for your feedback, Molly. We appreciate your review!

FABCBD PRODUCTS

Not sure it makes a difference for me. I take it at night. I should try it in the AM but it is quite expensive.

The topical cream has been wonderful for my frozen shoulder and 14 year old knee replacement.

F

FABCBD

3 months ago

Thanks so much for your feedback, Carol. Please feel free to reach out to our customer support team via support@fabcbd.com and we would be happy to help you find another option!

F

FABCBD

3 months ago

Thanks so much for sharing, Sharon, so happy to hear you're enjoying your oil!

Deborah W.

Verified Buyer

CBD oil

I find it hard to get an exact measurement with the dropper

F

FABCBD

3 months ago

Thanks so much for your feedback, Deborah! Please feel free to reach out to our customer support team via support@fabcbd.com if you have any dosage questions.

Rebecca S.

Verified Buyer

Great cbd oil

Getting great results using .5 ML of 1200mg, twice a day. I'm using the vanilla flavor and I like it.

F

FABCBD

4 months ago

So glad you do, Rebecca! Thanks for leaving your feedback!

Christine M.

Verified Buyer

Lovely effective

I like the flavor and it has been very effective. Thank you!

F

FABCBD

4 months ago

So glad you're enjoying your oil, Christine! Thanks for your feedback!
Reviews Loaded
Reviews Added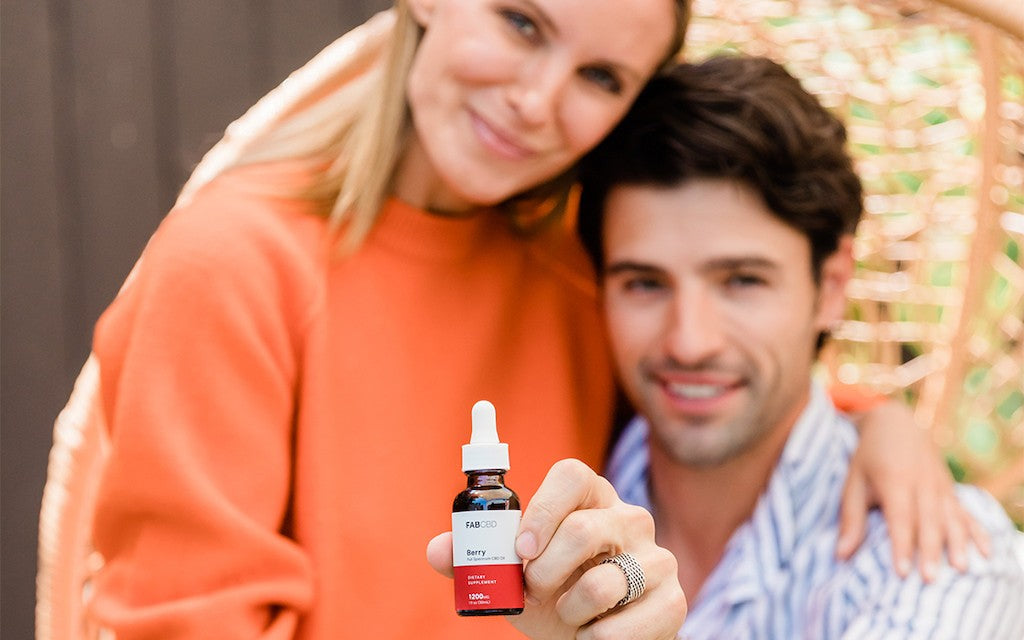 Full Spectrum CBD Oil
BUY THE BEST CBD OIL: WHY FAB STANDS ABOVE THE REST
FAB CBD has four strengths and five amazing, tasty flavors of organically grown hemp CBD oil. Each bottle has a year-long shelf life and is always made to order. In fact, when you buy CBD oil from FAB, you can count on receiving the best CBD oil around! CBD oil drops are best kept at room temperature away from excessive light, heat, or moisture.
Pure CBD oil may be able to provide:
Support for normal everyday stresses
Healthy recovery from exercise or daily activity
Support for a sense of calm that could ultimately boost overall focus
Because our organic CBD oil products are all natural and free of harmful pesticides, herbicides, and other dangerous chemicals and preservatives, they may visually vary slightly from batch to batch. Some CBD brands market hemp seed oil as synonymous with CBD oil, which is misleading. Our CBD tinctures always include whole plant extracts from the hemp plant, containing a unique blend of cannabinoids, terpenes, and other beneficial phytonutrients. As always, and per federal law, all of FAB CBD's full spectrum CBD oil contain less than 0.3% THC.
Lastly, we share with you a word of caution: take care when using any CBD products as they may cause you to fail THC screenings. CBD can metabolize in such a way that it causes a false positive to be produced in a THC screening. It's advised that you take any and all CBD products at your own risk.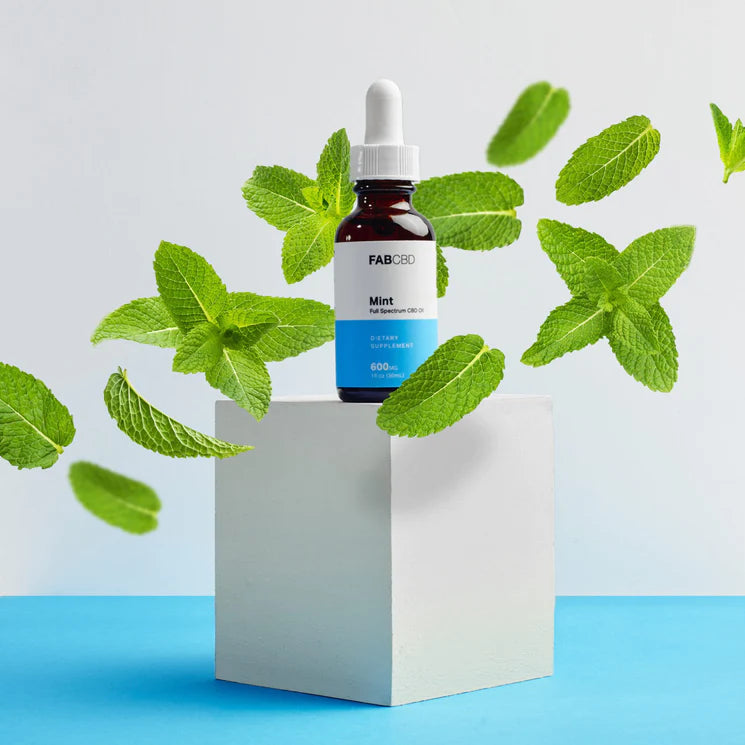 CBD OIL THAT IS PACKED WITH AMAZING INGREDIENTS
Our CBD Oil is crafted from the finest organically grown Colorado hemp and is extracted using the industry-preferred, clean Co2 extraction process. This means that there are no harmful solvents used, nor are their contaminants like heavy metals. All of FAB CBD's full-spectrum CBD oils come in strengths of 300mg, 600mg, 1200mg, and 2400mg, and in flavors of citrus, mint, natural, berry, and vanilla.
All CBD Oil for sale on our website is created using non-gmo organically grown hemp extract, have a full-spectrum cannabinoid blend, flavoring from natural sources, contain beneficial terpenes and flavonoids, are packed with medium chain triglycerides (from MCT oil as the carrier oil), and contain less than 0.3% THC. Full spectrum oils are not THC-free, but contain levels so low that no psychoactive effects are possible. Certificates of analysis from third party lab testing reports are available to view on each product page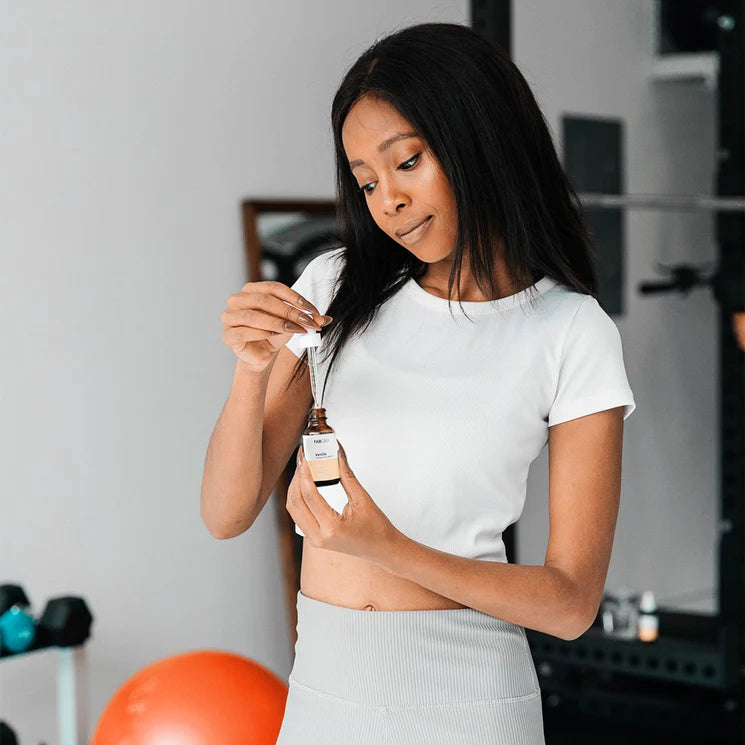 HOW TO PROPERLY USE FAB CBD FULL SPECTRUM OILS
To find the dose that is best for you, always dispense the oil using the dropper that comes with the bottle. Gently squeeze the rubber end of the dropper and release while still in the bottle. The dropper should then be about half full, which will indicate a "full dropper." Please note that the oil will not fill the entire dropper for one dose. Drop the oil either directly into your mouth sublingually (or under the tongue).
A great rule of thumb when you first buy CBD oil is to begin low and go slow. So, if you've purchased a 600mg bottle of FAB CBD full spectrum oil, use a half a dropper full (about 5mg of CBD) once a day for about a week. After a week has elapsed, check in with yourself to see how you are feeling. If you feel the need to increase your dose, then try a half a dropper two times a day. This will equal about 10mg of CBD oil a day. Again, stay at this dose for another week before checking in with yourself. Keep using this method until you find the dose that best suits your needs.
Do not touch the dropper to your mouth and/or tongue so that you will be able to preserve the quality of your CBD hemp extract.
The 30ml CBD oil bottle contains 30-1ml servings or 60-.5ml servings. Your reaction, as well as doctor guidance, will help you determine the proper serving size for yourself.
The dropper in all of FAB CBD's 30ml bottles can hold 1ml of CBD oil tincture.
Learn more about how to properly use CBD oil.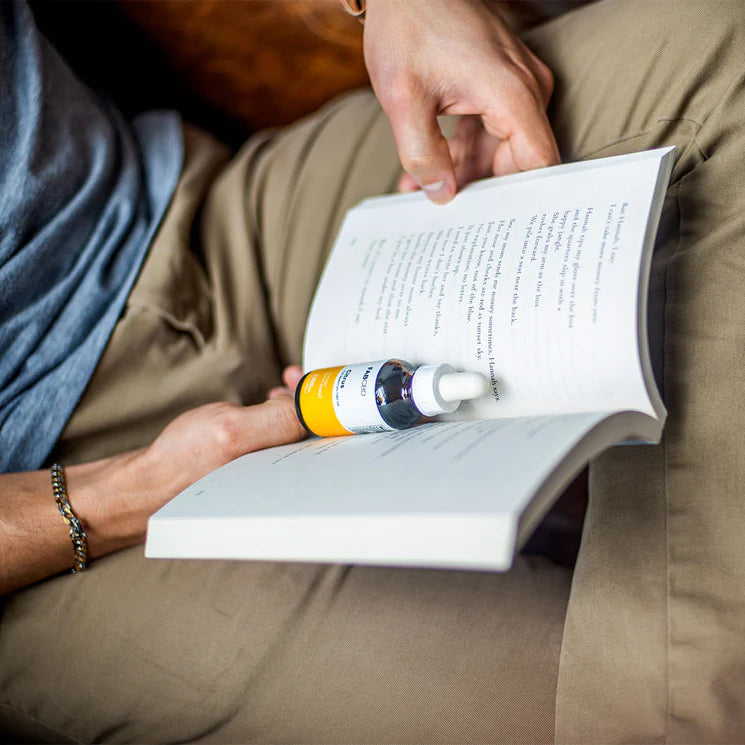 POTENCY
When you decide to purchase CBD oil online and you are trying to figure out which type and potency is right for you, it's best to start small and gradually increase your dose until you reach your desired result. You might not even need a full CBD serving. You also might not need the strongest CBD oil for sale either. While we have CBD isolate and broad-spectrum CBD products, our oils are all full-spectrum. You should, of course, always consult with your doctor or medical specialist just the same as you would with any daily dietary supplement addition.
FAB CBD offers many strengths of CBD oil potency, as well as an amazing array of natural flavors. You may need to try different potencies to find the best CBD serving size for you (with your doctor's guidance, of course). Keep in mind that everyone is different, and while some may only need a little bit of oil, others may need more to achieve their desired results. Once you have figured out your potency, then you'll be able to always find the best CBD products for yourself.
FAB CBD Oil tinctures, topicals, and chews are non-psychoactive as they only contain less than 0.3% THC. We advise that you use caution when using any full-spectrum CBD products, as they may cause you to fail a THC test/screening in the lab. All types of CBD also have the ability to metabolize in such a way that it can cause false positive test results to appear on THC screenings/tests. Remember, while the USDA has implemented the 2018 Farm Bill, CBD oils are still not evaluated by the Food and Drug Administration (FDA). It is for all of these reasons that you should take any and all CBD oil and CBD products at your own risk.
Frequently Asked Questions
CBD OIL FAQ
All of the FAB CBD products for sale are a cut above the rest because we're thinking about our customers the whole way through. From the pristine organic hemp farms in Colorado, USA, to the best CBD product formulations, to the rigorous third party CBD testing, we are maintaining quality from start to finish. It's important to us that you feel comfortable with CBD, whether you're using CBD oil, CBD gummies, or topical CBD products. To that end, we offer spectacular customer service that surpasses the rest in the CBD industry.
Our CBD oil contains only naturally occurring cannabinoids extracted from pure USA hemp, natural flavors, and MCT (medium chain triglycerides) like coconut oil so that you can easily take your oil in a dropper and your body will absorb it easily and efficiently.
The serving suggestion on our bottles is to take 1/2 dropper as a serving size. It's suggested to new users that they try this daily for a week and then if you aren't feeling any effect, take either a full dropper daily or 1/2 dropper twice per day. Every time you increase your amount, give your body a few days to acclimate and pay attention to what you feel. That will get you to your sweet spot.
This is a personal preference. Some customers like full spectrum oils because they contain the full profile of cannabinoid content. Others like broad spectrum oils because the THC has been specifically taken out. THC is the cannabinoid that can cause a feeling of euphoria or "high." This effect only happens when ingested in large amounts, and hemp plants (unlike marijuana plants) have been bred to possess such miniscule quantities of THC that they cannot induce any psychoactive effects when ingested. However, those who are still nervous about THC may opt for braod spectrum oils.
CBD dosage is not one-size-fits-all. Everybody is different, and taking too much CBD can be just as ineffective as taking too little. We recommend starting with a dose of 10-20mg once a day for at least 5-7 days before changing your dosage. Try to take your Fab CBD Oil at about the same time every day. With our CBD oil products you can easily control how much you take because you're using a dropper with convenient measurement markers on the side.
Our full spectrum CBD oils come in five flavors and four strengths: Citrus, Vanilla, Berry, Mint, and Natural flavors in 300mg, 600mg, 1200mg, and 2400mg strengths.
Within the US, you can fly with CBD oil as long as it's hemp-derived and contains less than 0.3% THC (which is the norm for all reputable CBD brands). As always, you must adhere to TSA guidelines regarding liquids of any type, so you'll have to be sure your CBD oil is under 3 fl oz (most bottles are only 1 fl oz).
Shipping typically takes 3-7 business days to arrive. However, since COVID-19 we are seeing some longer delivery times in certain areas or during busier times of the year. Shipping may take up to 10 business days. If for any reason your order doesn't arrive in that timeframe please email support@fabcbd.com and we'll be happy to help!
It is not recommended to refrigerate CBD oil as this can change the consistency. CBD oil should be stored in a cool, dry, dark place.
CBD oil typically has a shelf life of 14 - 24 months. Proper storage can ensure your CBD oil maintains its efficacy for as long as possible.